Congrats to my lovely cousin~
attended my cousin,
Charlene
's wedding last night! lotsa people and the food was not bad too! too bad my lousy camera wasnt able to perform well, and thus i decided to just give it a miss and didnt snap any pictures during the whole wedding dinner. sighh.. what a waste. hopefully can get the group photos from her! =)
anyway hope she has a
blissful marriage
~
here are some pictures taken of me, my bro and my mum while in the car and before heading in for the dinner though~ haha! =D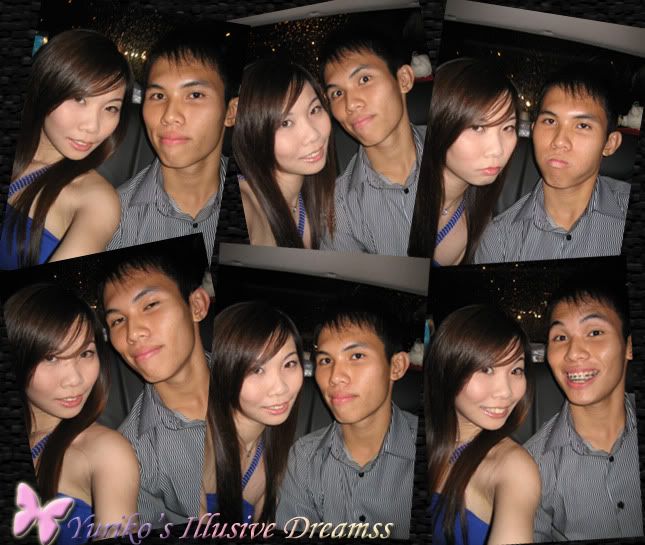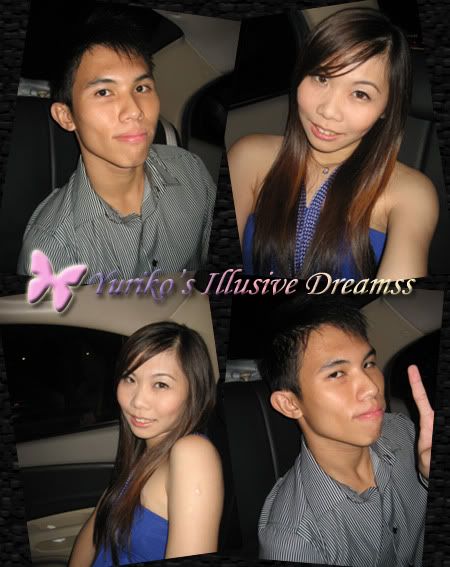 In the car while on the way there~ =) with my bro~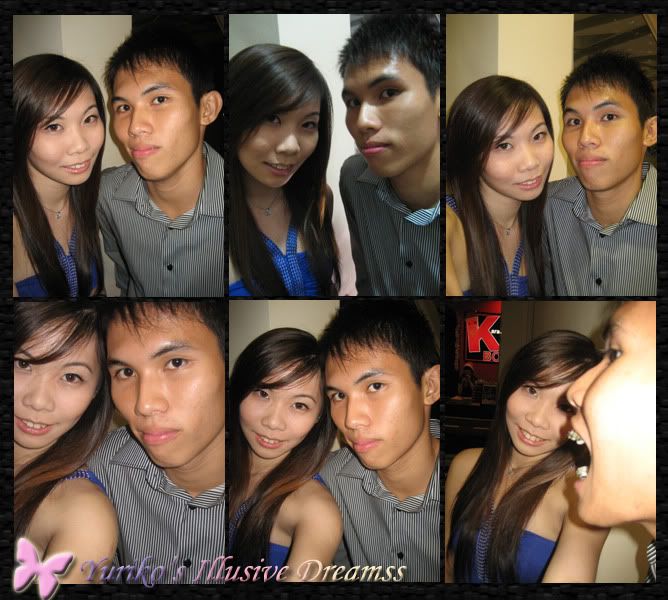 with my mum and bro before entering the ballroom while waiting for dad to park the car! =)
i need a new camera badly to snap nicer photos! now considering between the
Canon Ixus 200 IS (purple)
and
Canon Powershot SX1 IS
!! one is better in term of professionalism and quality! but the other is smaller and easier for me to carry around compared to the bulky heavy one! gosh~ dilemma~
my old camera might die on me anytime and its slowly giving me more and more problems~ thus for me to upload nicer picts here~ i need a better camera~ =) any kind soul willing to donate to my "
buy-new-camera-fund
"? hehe! =P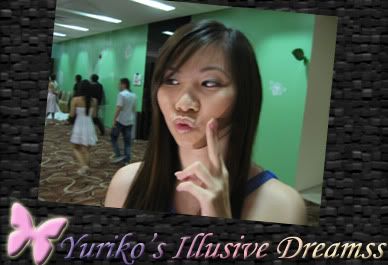 *pouts to my lousy camera!*
would someone be nice pretty please~ hehe! =D