updates for last friday to sunday~



been busy over the wkends and these days been busy with the housechores and all, and im simply lazy to blog as well..haha! thus the lack of updates~

anyway just a quick run thru ba~

Friday 30july09
i took a train and changed a bus down to stanley's office to wait for him to knock off. after which we walked over to bendemeer for dinner where we had duck noodle that tasted quite good. after which we went down to the Indoor stadium and waited for some of our CG members to attend the Festival of Praise 2009 Day 1. the place was alrdy quite packed and there were alrdy very long queues when we reach. anyway the service was good apart from the splitting headache i was having! =( after service he send me home and i went to slp shortly after popping my panadols.

Saturday 1aug09
stanley came by my place with a box of mooncakes for my parents. haha well its definitely way too early for it. but anyway he had wanted to help his friend who was selling and so bought them so soon. he then took a short nap at my place and played with Muffin while we waited for time to past. after which we went downstairs to have dinner and head down to the indoor stadium yet again for Festival of Praise 2009 Day 2. my splitting headache was back again and thus i had to pop yet another 2 panadols midway of the service! =( after which we head back to his place for the night.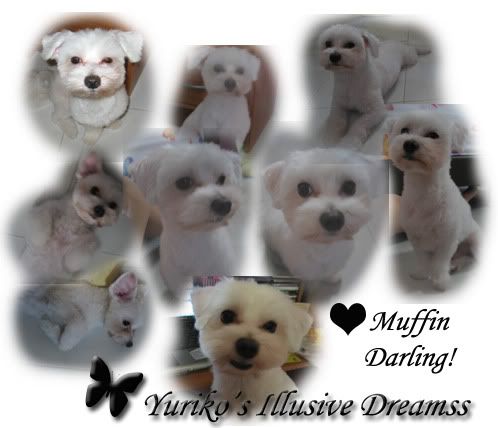 darling muffin with his new furcut!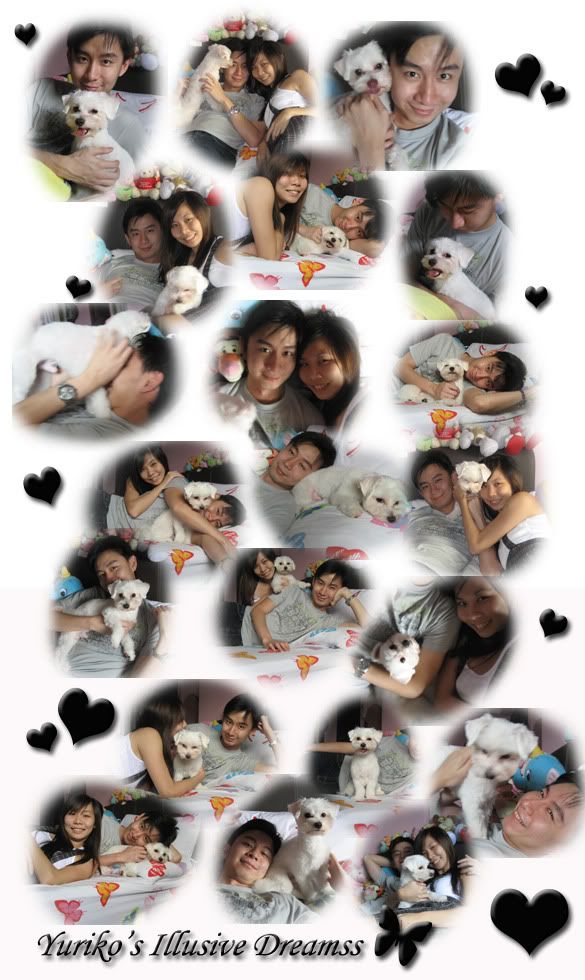 us with muffin. :)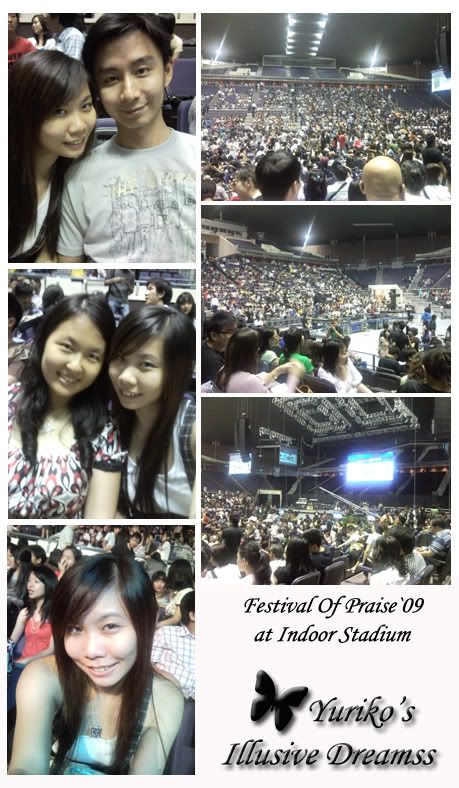 inside the indoor stadium! with stanley and jospehine!


Sunday 2aug09
woke up at 5.30am!! had honey stars for breakfast and went down to the Indoor stadium yet again for CityHarvest 20th Anniversary celebration!! reached at 6+am and queued to get in. service was awesome and it ended only at 3+pm! gosh we were extremely tired, hot, and hungry after which! the weather was killing us the moment we step out of the stadium! faints~ and that caused stanley to be super grouchy as he sent me home. we ended up in silence thruout the whole journey. sigh. anyway upon reaching home, i was suppose to tk a afternoon nap. but i couldnt really slp in the day as the sky was way tooo bright, my whole family is home and thus the house was really bustling with noise from all the talking, games, song and tv! as for dinner went to meet my friends at ECP food centre to eat and after which played pool, catched some bears, went to the arcade and simply slacked around ECP before eventually going for supper at Changi Village where we had nasi lemak and some desserts! Yummy! =)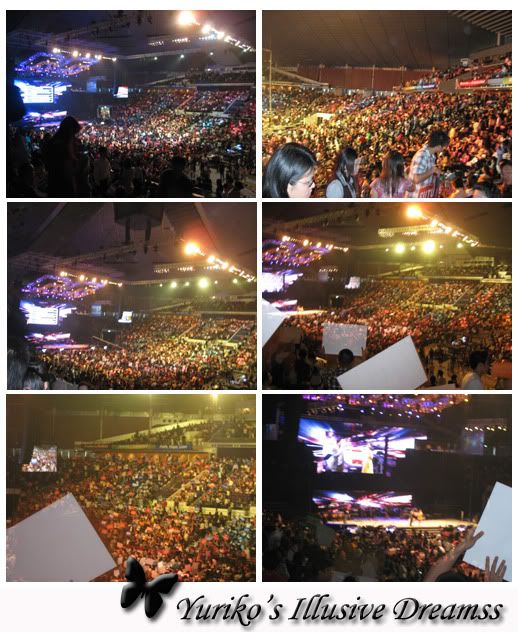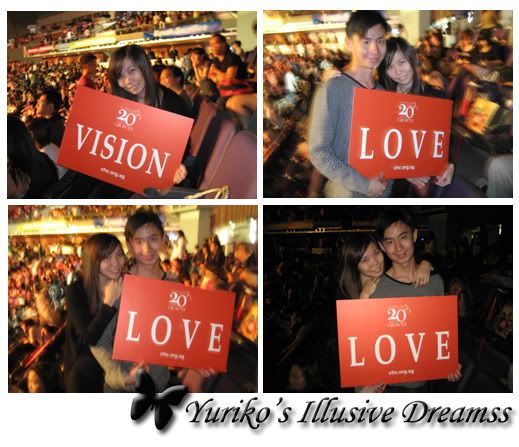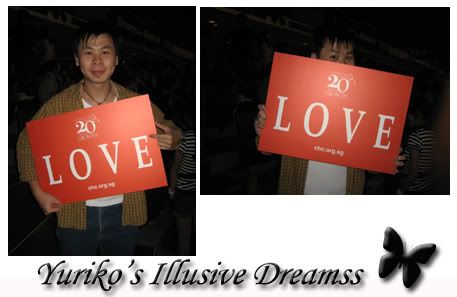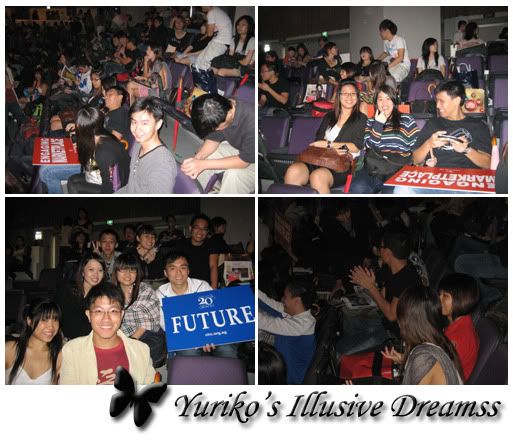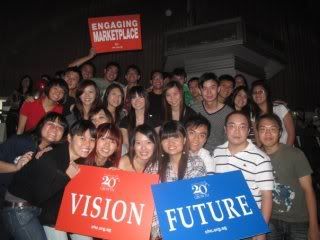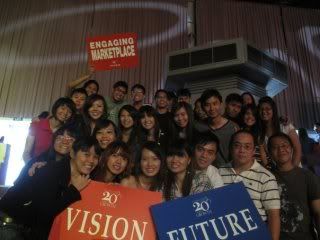 random photos taken inside the indoor stadium! =)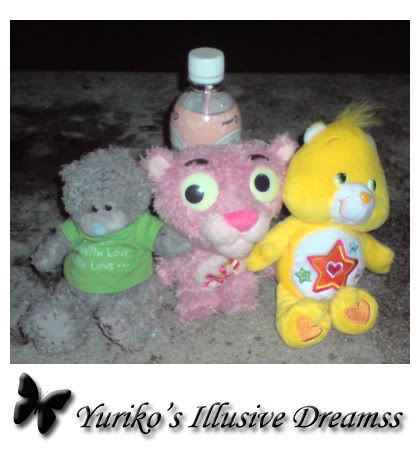 my bears~ from left to right, TattyBear aka Me To You Bear, Pink Panther and Carebear!
i love carebear! Tattybear was caught by them, while the Carebear and Pink panther was caught by me! i got lucky and manage to grab both together though i was only aiming for the carebear!! haha! Carebears and TattyBears are LOVE~ =) So cute right! =p

and i just noticed this super huge blueblack on my thigh!! plus its kinda swollen and painful!! sobs! dont even rmbr when i knock into anything. my guess is i knock into a chair on one of the days at indoor stadium...but i was probably rushing so didnt tk note of it! =( disfigured le!!