Amidst my stressful mugging days.....
been mugging almost everyday! feeling pretty drained and everyone commented i look very stress and tired...indeed i am...i feel like i've used up too much of my brain cells~ faints..
anyway
Saturday
was my only free day! no touching of books or notes at all! woke up and waited for bf to come over for lunch with me below my place, after which we headed down to church for our first ever decentralized service! overall service was gd but the band need to work abit harder on coordination~ lotsa errors that day! haa!
anyway after service we went down to
Downtown East Streets Café
for dinner. well overall its
BAD
! portion of food is really small, the curry chicken tasted like its pour out of the can and chicken chop was thrown in...the porkchop is only
HALF
the portion of what is found elsewhere, the beef soup tasted like theres lotsa MSG in it and its pretty tasteless, the drinks were all only alright. thus i would
NOT
recommend this place to anyone at all! They claim to be authentic but i seriously doubt so!! its all rubbish cooking that can be easily done by anyone!! no effort was made to cook at all! =(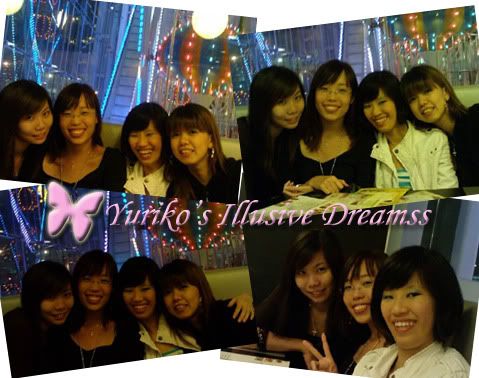 some of the sisters of E254! Me, Rina, Doreen and ShiHui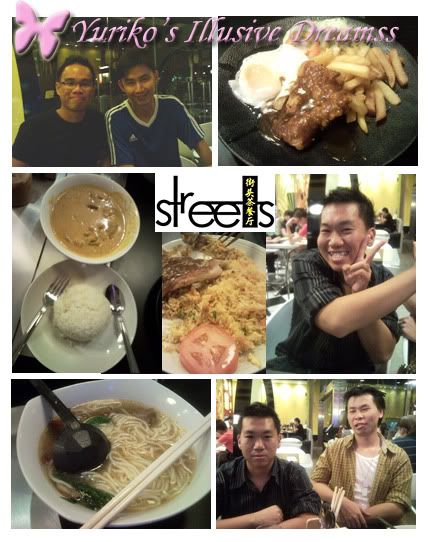 the food and some of the bros of E254 and our CGL!
anyway after dinner, bf and i left and send
Jeremy
to
Bugis
to meet his friends while we headed down to
Parklane
to meet
Karen, WenYa, David, YiFeng
and
Marcus
. The guys played pool while the rest of us girls were busy catching up!! its been a long time since we all met up! hehe! was so happy to see them! =D Soon
Myron
and
Steph
came and after playing for awhile we headed down to
The Cathay
to catch our
12.30am
movie,
Transformer: Revenge of the Fallen!
Marcus's friend,
Vivian
joined us too! so the 10 of us went in for our show after getting some drinks.
The show was
FABULOUS
!! i absolutely
LOVE
Transformer ever since a kid while watching the cartoon. and i've been waiting for this since their last movie back in 2007!~ On top of that, all my classmates had watched the show last wk and had been excitedly telling me so much bout the show!! Thus i was really excited to watch it! I wouldnt wanna share what happened in the show as i dont wish to spoil this wonderful show for those who havent watch! But i would definitely give it
6/5 Popcorns
! haha! Its just so good it had to exceed my rating chart!! hehe! Totally recommended!!! and to end this post, I
LOVE Bumble Bee
and
Optimus Prime
!! Definitely 2 of my Favourite Autobots! =D And i guess
EVERY
guy would be more interested in
Megan Fox
where she was running and her boobs were bouncing! haha! the expression on the guy's faces during that scene were just hilarious! hahah! =D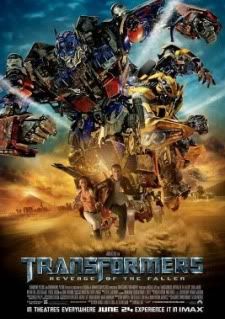 the show ended at about 3+am before we headed home to rest for the night.. =)