Mummy's Birthday Lunch at Sakura and Caelyn's Birthday at dbl O!
woke up yesterday and realise my parents are both on leave!! weeee!! rare that i wake up on a wkday with people at home, as im home alone most of the days!! whole house only me and my darling
Muffin
!! And since its
Mummy's birthday
today, we decided to go out for lunch together though we had alrdy done a advanced celebration for her at
Hotel Rendezvous
on Sunday. =)
Anyway, we headed to
Tampines Safra
to have
Sakura
for lunch! i must say tt the food there is
HORRIBLE
!! gosh..their
standards
have
dropped
so much!!! Only the
Sashimi
and
Dessert
tasted ok. Everything else tasted terrible~ the food aint fresh, weird tasting, and its just bad! guess we wont be going back there to eat anymore~
anyway after lunch, we went to the
Fruit Machine
room also known as
Jackpot
room for awhile before heading home...upon heading home i bath
Muffin
and prep and headed out to meet
sweety Erica
for
retail therapy
!! haha! plus i had to look for a present for my
sweety Caelyn
! shopped from
Wisma
to
Taka
to
Fareast
. had dinner at
Carls Jr
at
Fareast
and chatted while waiting for time to pass before we head to
Borders
to walk around and then took a cab down to
Double O
to meet
Caelyn
!!
the night was great and her bday cake looks pretty nice! had the cake cutting session, lotsa drinking of
Martel, Tequila shots
(my fave!) and her friends got her a
flaming Lamborghini
! danced for awhile, played some cakes, took photos and soon after
Caelyn
was totally wasted and both me and
Erica
ended up spending the rest of the night taking care of her. haha! bumped into quite a few friends as well and some of them happen to be common friends that turned up for her bday. =) i shant go into details as to what happen after she got drunk haha! but anyway her bf soon send her home and the night ended.. =)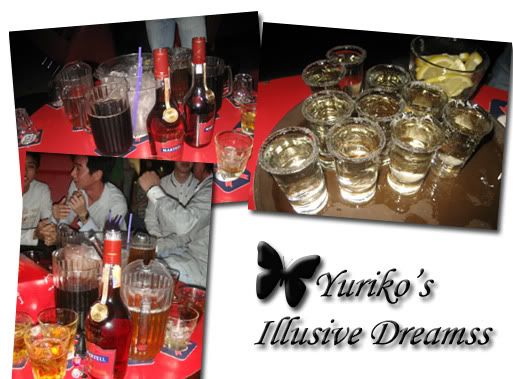 the drinks for the night at dbl O!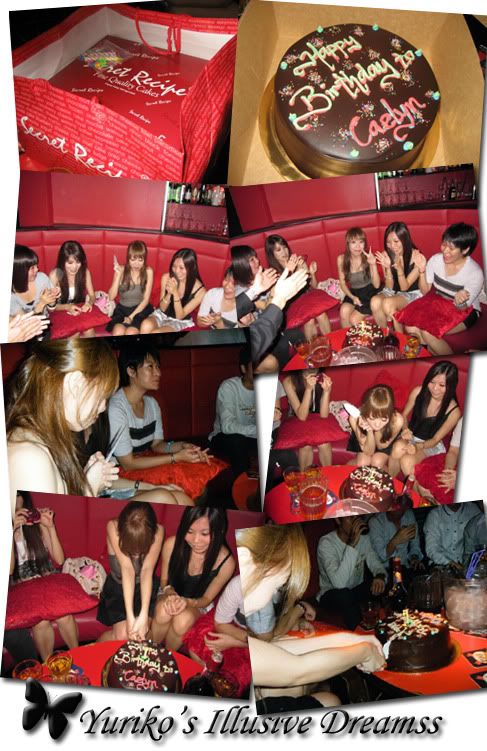 the cake cutting session!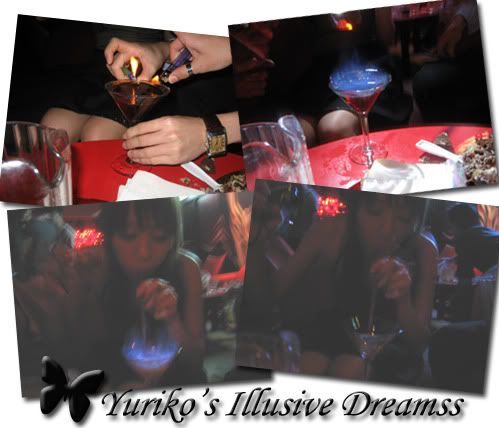 Caelyn with her Flaming Lamborghini! the Killer for the night that got her totally wasted!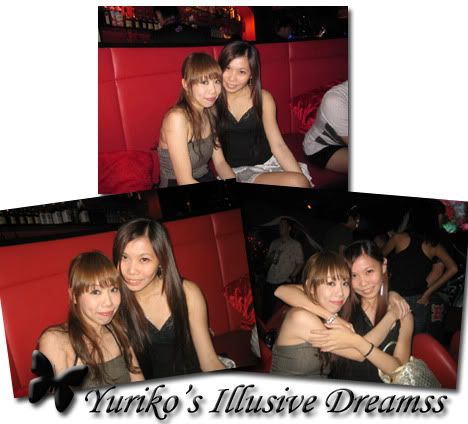 My Sweety Birthday Girl! Caelyn and Me! =)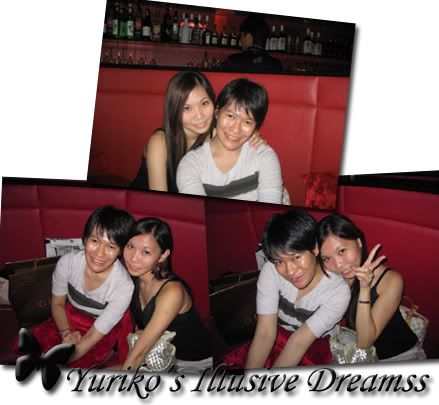 My Sweety Erica!~ =D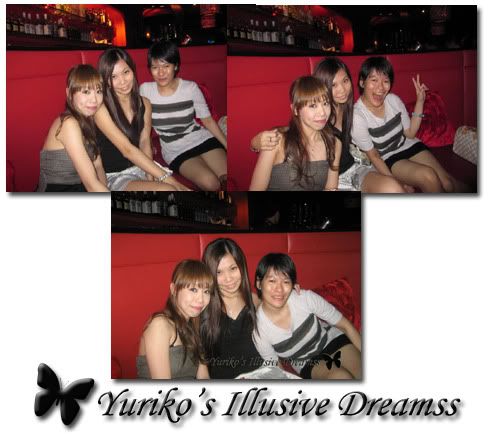 With my 2 Sweeties for the night!! =D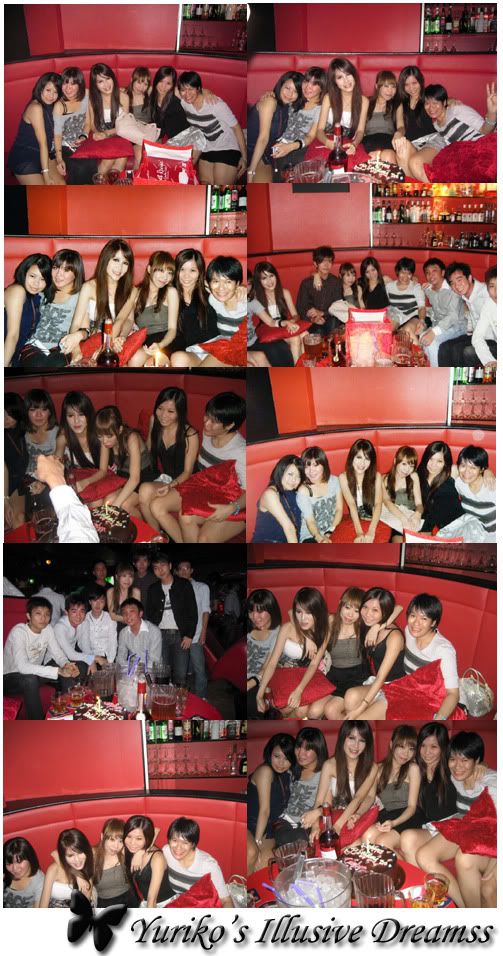 GroupShots!!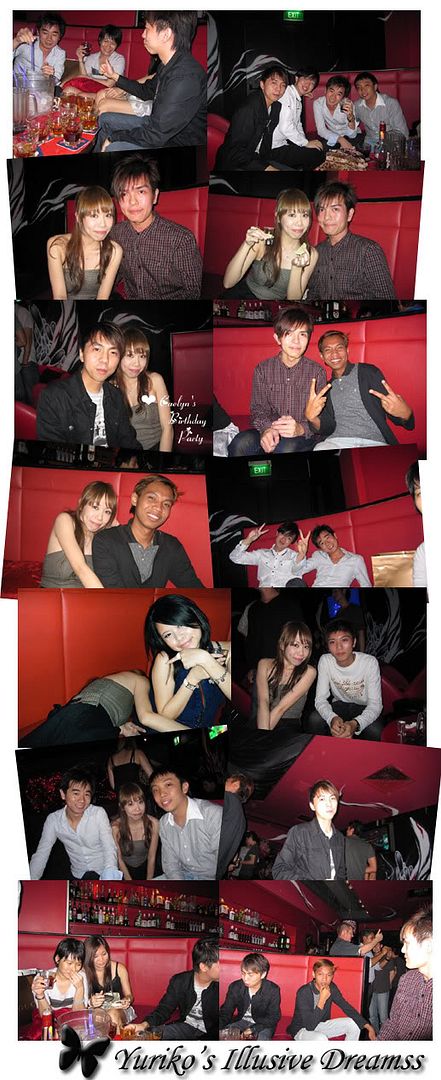 Lotsa Randomness and Candid shots!
hereby wanna thank
Erica
for helping out and accompanying me to
dbl O
! =) *
hugs
* and wanna wish
Caelyn, HAPPY BIRTHDAY
!!! =) *
hugs
*
love u girls lots
! Hope u both enjoyed the day as much as i did , especially for
Caelyn
! =) More meet ups soon yea!!