Happy Father's Day & Happy 1st Birthday Faith!
Woke up and prep and
Bf
,
his mum
and i went down to
Suntec City
3rd Floor at the Babies section where the
BuildABearWorkshop
is, to attend
BF's lil niece,
Faith's 1st Birthday Party
!! Many of James (BF's bro) and Angela's friends, family and relatives came. There were also alot of kids there. Had catering buffet and lotsa McDonalds happy meals~ and i simply love Faith's bday cake! its just so pretty! Its Pink and White with cute lil icing bears on it! =) After the cake cutting session, it was the Build A Bear Session for the kids~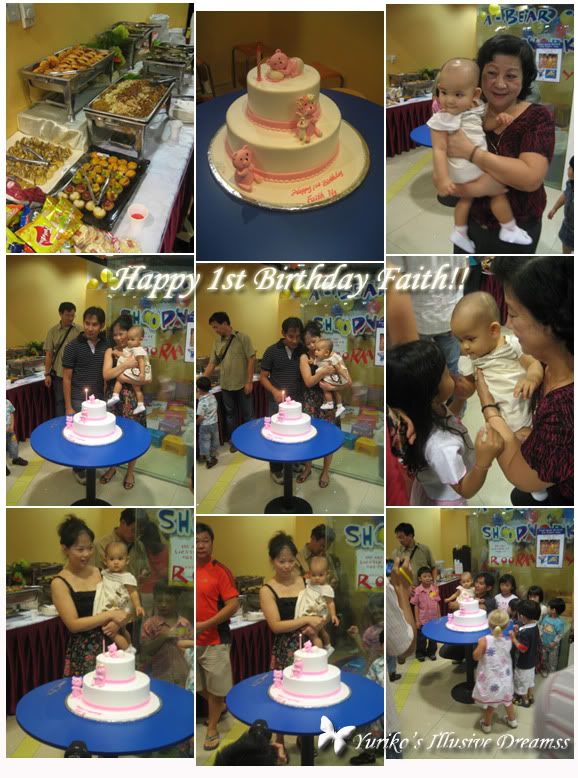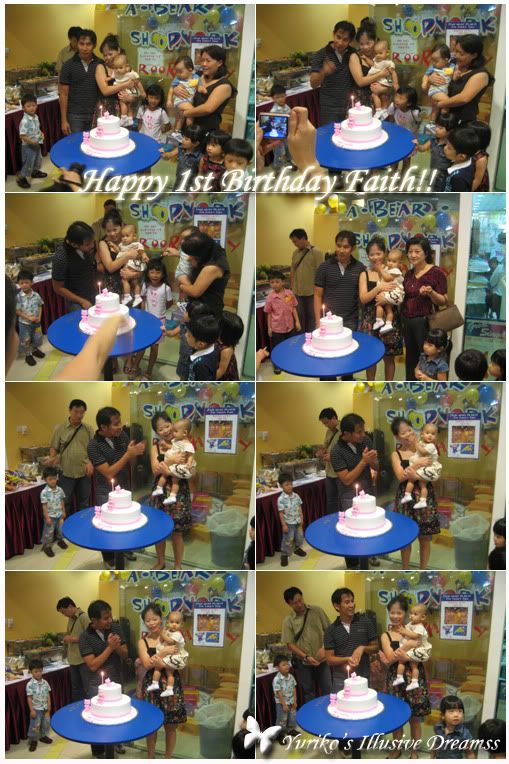 Happy 1st Birthday Faith! =) i just love her so much! so adorable!! =D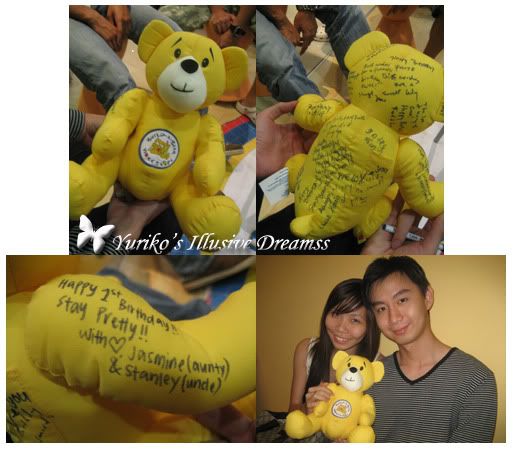 The cute bear that was passed around, and we had to write our wishes on it! =) Written With Love, Aunty Jasmine and Uncle Stanley! Hehe! =p
After the party, we left and headed down to look for his
Dad
before heading out to
Buangkok
area to have our dinner, to celebrate
Father's day
. Well, my family do not have the practice of celebrating neither father's or mother's day, just simple wishes would do, and thus i joined my Bf's family. We had Crab Beehoon, Chillicrap, Pig liver, vegetables, beef slices, panfried tofu with egg and deep fried buns. Yummy! I simple ate alot!! In fact i not only had a heavy dinner, i had a very heavy lunch too! faints~ My mouth was in non stop munching mode today!
anyway..
HAPPY FATHER's DAY
to all Lovely fathers out there! and Especially to
my dearest Daddy! I LOVE YOU!
*hugs*
Thanks
for everything that you've done and given me since i was created into this world! =)