My Lil Maltese, Muffin meets a new friend Fluffy!
brought
Muffin
out today and went to meet my classmate
Seth
and his doggy,
Fluffy
! we've been sharing photos of our lil furkids for quite some time, and finally we have the time to bring them both out to meet up! =) They look so adorable together and they look pretty alike as well! Only that Fluffy is slightly bigger and longer in size although they are both
Maltese
.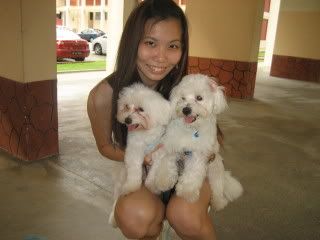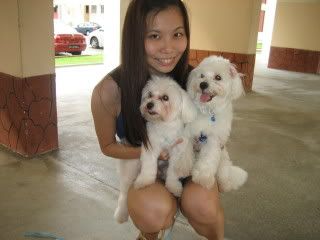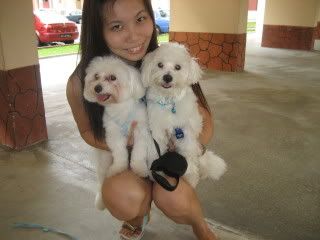 Muffin, Fluffy and Me!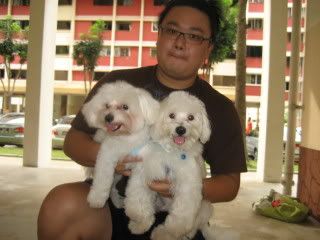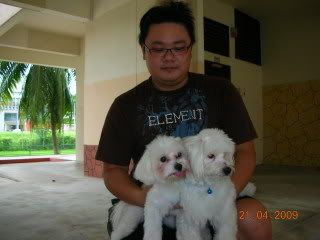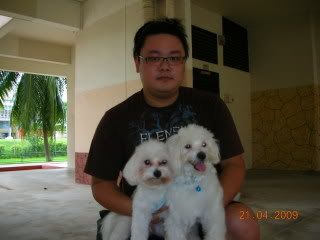 Seth 'Da Ge'
(Big Bro)
with Muffin and Fluffy!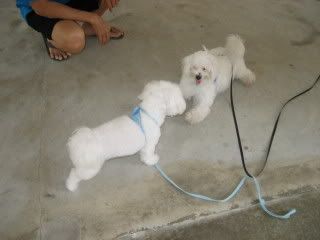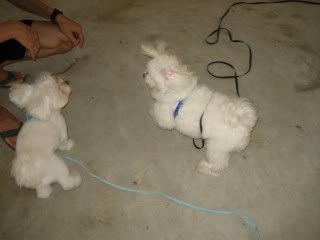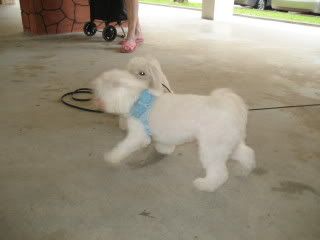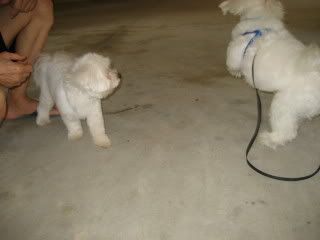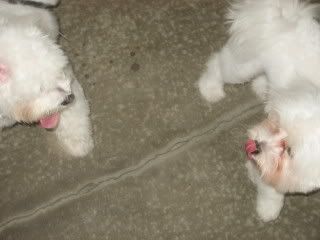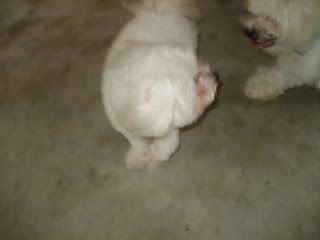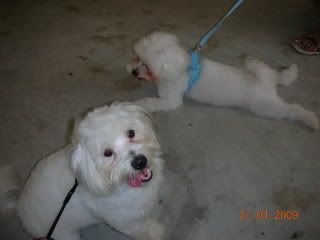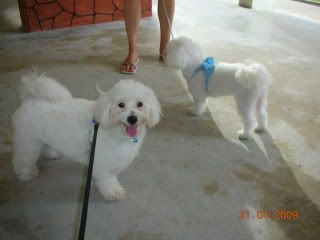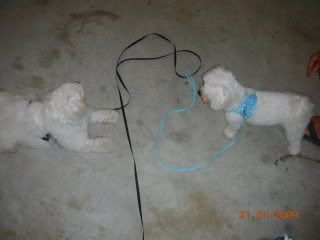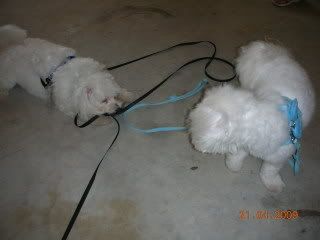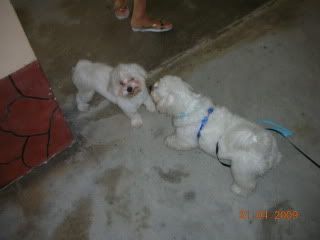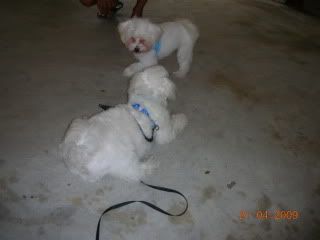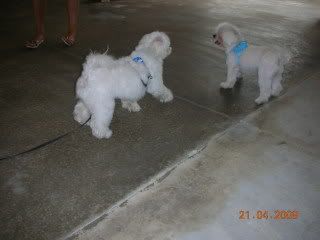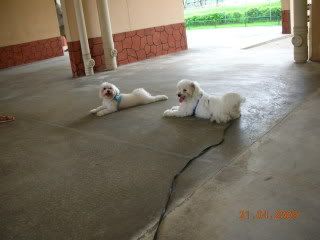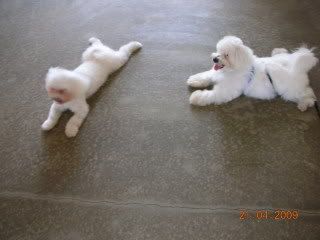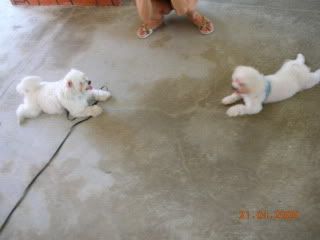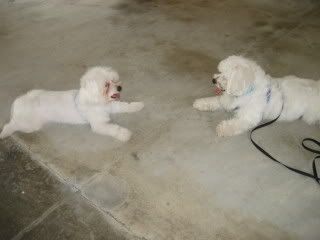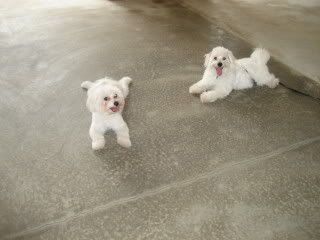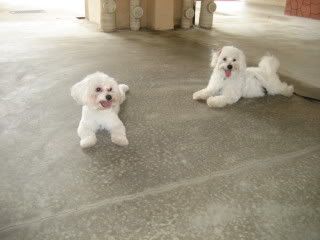 the 2 adorable furkids playing! fluffy was initially afraid of muffin but they soon got used to each other and started playing! played til they got tired and just lied in front of each and and eventually beside each other! so sweet yea! hehe! (
by the way if u're wondering, Muffin is the smaller and shorter fur one with his baby blue angel wings harness and was later on off leash as it kept getting tangled with Fluffy's leash. Fluffy is slightly bigger with longer fur, in black leash and couldnt be offleash as Seth seldom brings him out and worries he will run off. Muffin is pretty well trained in this sense as he response to recall commands. =)
im a proud mummy! hehe!
)
Videos! (*please dont mind the talking in the background!)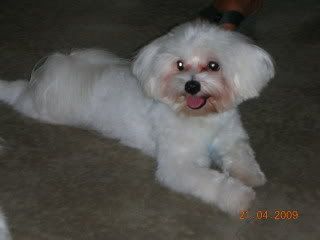 tts my Darling Muffin!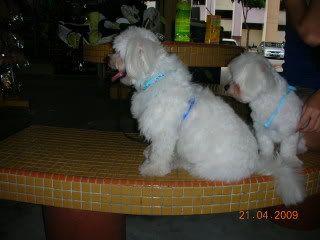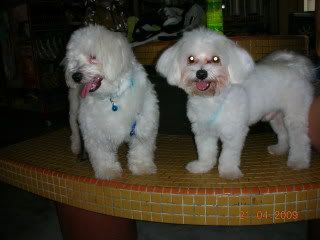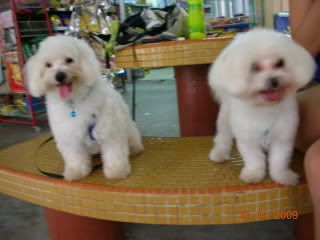 the boys once again before they bid gdbye! =)