Farewell RSA!
Its finally 2March09! the
last day of work
for me at RSA! finally im officially leaving the place for gd! been waiting for this day for a long time. Woke up feeling very excited though tired this morning. as usual took my shower..a slow shower to be exact. after which took my time to prep and change for work..ate breakfast and fed Muffin some treats before finally leaving home. strolled to the MRT station...and after alighting from the train i strolled down to office. i was feeling so much relaxed, carefree and happy to go to work, knowing after today i can wake up late and not face the stressful workplace thats full of politics and backstabbing.
but although its the last day of work, unless others, i still had alot of things to do. i still continued to key orders, sort and file documents and follow up on stuff...all along i was looking at the clock in front of me, hoping time would pass faster. As an official email was circulate throughout the company bout my departure..many started calling me in shock, email me, came to talk to me, bid me farewell and showered me with blessings and wishes. =)
towards the end of the day, did the final handover session, returned the company's belongings and passes and happily walked out of the office,
it finally ended.
no words can express the relieve and joy i felt at that very moment! =)
well anyway after that, me and
my lunch khakis, Jamie, Fiona, Dennis and Eric
left and went to
Marina Square
and we went to
Hotpot Culture
for dinner! Dinner was wonderful with these fun people around me! And i must comment that the food is really delicious and tasty!! Basically its a
Ala-Carte Buffet
, each of us gets a hotpot with soup which acts like a steamboat buffet and we get to order cooked food as well. i must say that the soup is really good. Btw, i ordered the Herbal Chicken Soup. (theres other choices of soup as well) Aside from that, the cooked food have alot of varieties and tasted very good too! My favourite would be Coke Float which i like alot and as always, the dessert which is Chocolate Fondue with fruits! *yummy* On top of that, the service is very good! Definately a place a would recommend to all of you! =)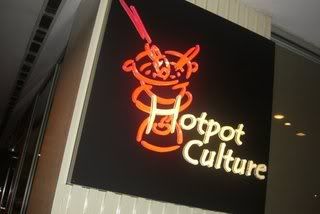 Hotpot Culture at Marina Square!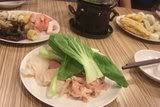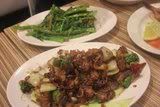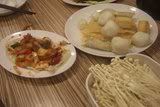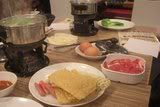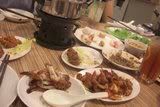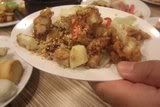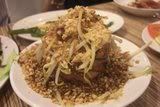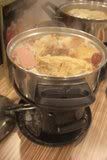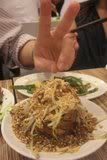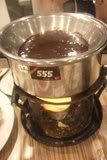 the foodie~ my hotpot (each of us has an individual pot to cook our food), eric's tahu teloh and finally the chocolate fondue in the hotpot too! =)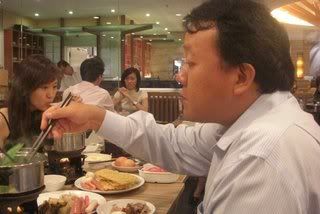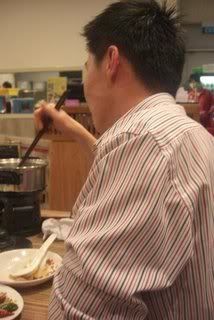 makan makan~ (eating)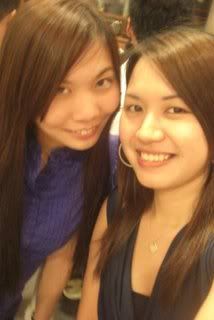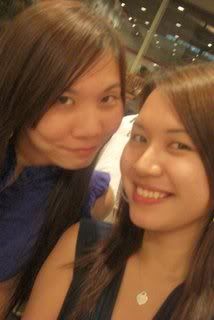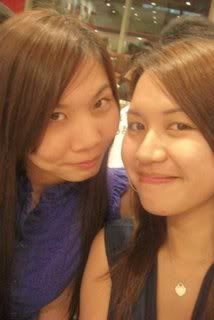 With my darling girl, Jamie!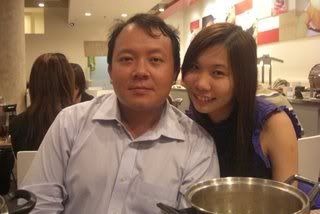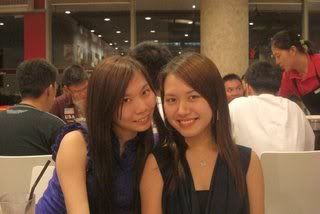 With Dennis and With Jamie yet again!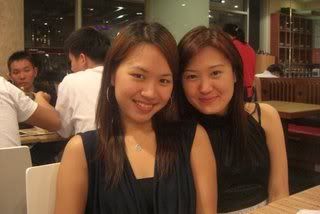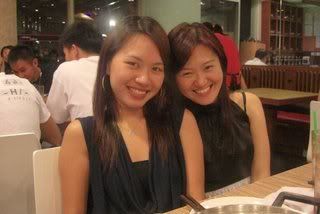 My 2 Sweeties! Jamie and Fiona!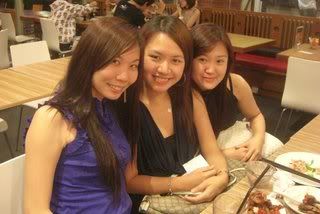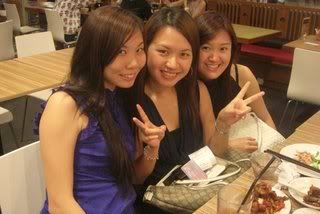 With my 2 sweeties!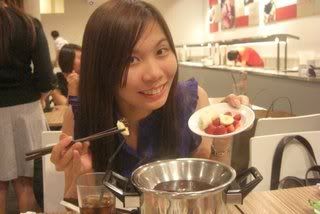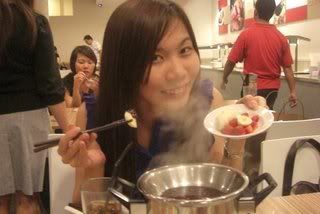 Me with my Chocolate Fondue!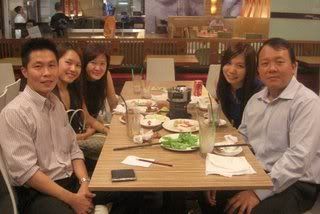 Group Photo at Hotpot Culture!
One thing for sure,
i'll miss them all
!! They've been really
wonderful
people throughout my journey there in
RSA
=)
Thanks Peeps! *hugs*
before i end this post...heres a few more picts we took after our dinner and before heading home~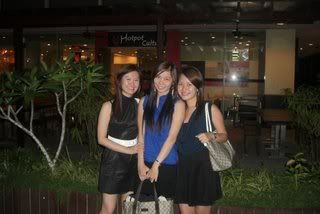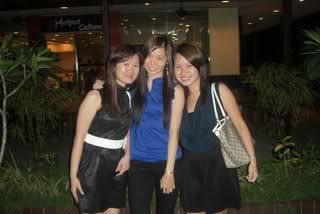 with my 2 ladies yet again!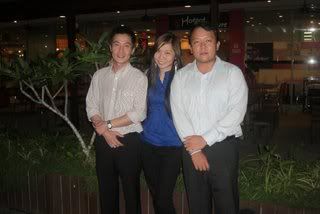 with the 2 guys of our group!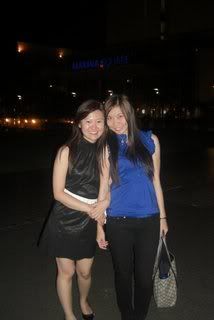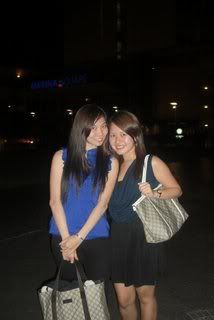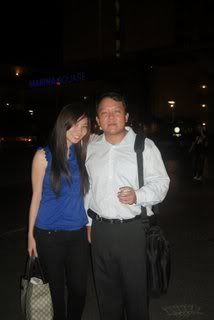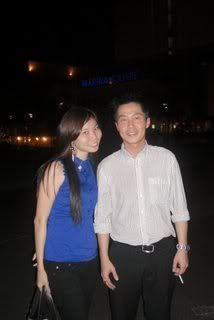 individual shots!