Villa Bali!!
had a long tiring busy stressful day at work!! feeling very lousy and all...rushed home after work and took a quick
COLD
shower to cool myself off~ after which got changed and met
baby
below my place for dinner before we head down to
Villa Bali
!
absolutely
LOVE
that place...its one of the best open concept places in singapore, with lush greeneries. the peace and serenity just blows your mind as it is a relaxing place that is away from the city and roads! it definately calmed my angry exploding nerves for the day, especially with the companion of my love one! =)
its my second trip there with him, only this time feels totally different since we're going there together as a couple...the last time we were there was bout 3yrs ago when we're just friends. =)
the ambience was great, drinks were great, service was gd, weather was wonderful and cooling as well, and without a doubt the company was perfect...its just something i wish i can enjoy everyday~ =)
need not i say further, i shall let the photos speak for themselves, since a pictures paints a thousand words! :)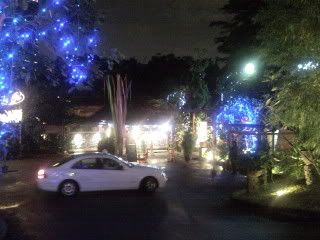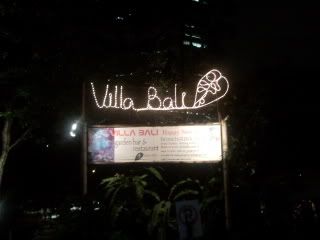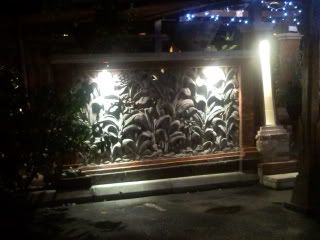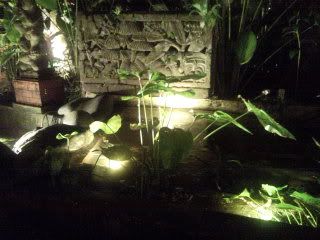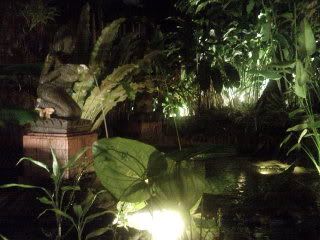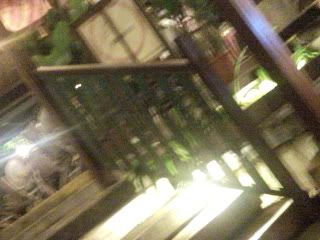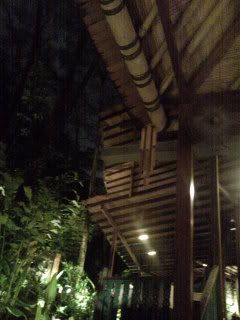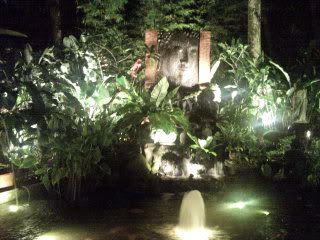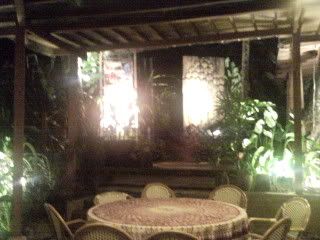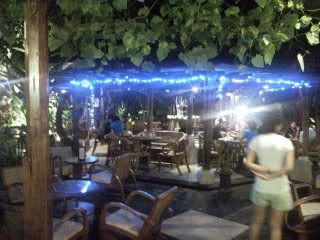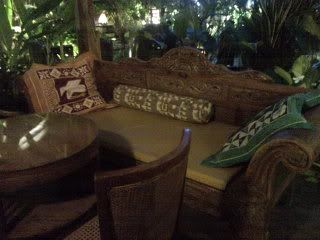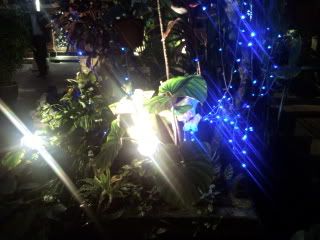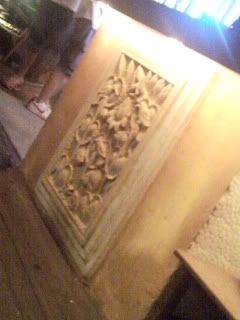 photos of Villa Bali! there are many wooden huts well decorated with Balinese furniture, fountains, rattan arm chairs, stone carvings and without a doubt lots of greenery!
our drinks and snack! he ordered
Sex on the Beach
, while i had
Pina Colada
! =)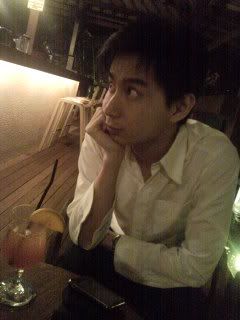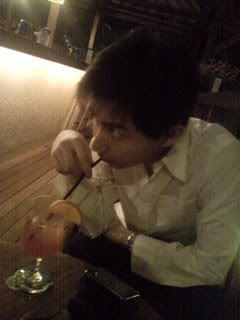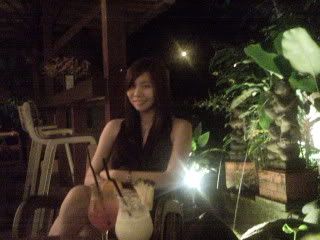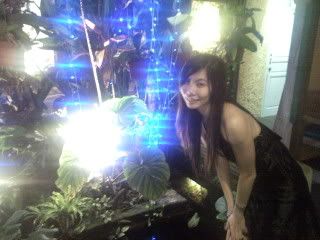 baby and me! =)
the beautiful moon that shone on us and watched us through the night! =)