Val Flower Shop Opening!
My aunt just opened her own flower shop, named
Val Flowers
, located at
Raffles Place, Afro Asia Building! 63 Robinson Rd #01-02
. We went down to support her, chat with my aunts, uncles and cousins. Its quite a nice shop and the location is not bad too! Just next to
MPH
! Hey people, if you guys are planning to get flowers be it for gf/bf, company events, or whatever the occasion, do go down and support her! She'll definately not disappoint you with her excellent service!! Thanks! =)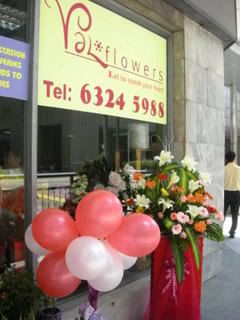 Val Flowers!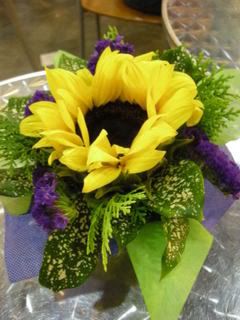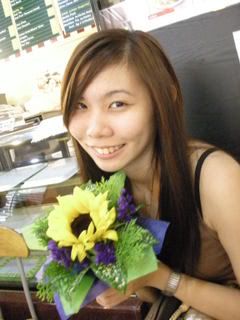 With my Favourite Sun Flower!!
After which we went to
Parkway
to shop for some stuff. Bought myself
hair conditioners
as the one i put at
Baby's place
just finished. Also bought a new
Banana Boat Sunblock Spray
for our
pool dive
next wk and
scuba dive session
in march! Plus it can also be used for future outdoor activities! =) The sun rays nowadays is horrible and
Baby
kept complaining tt everytime he goes out into the sun he gets freckles, thus have to get sunblock for him!
After which i bought him a new
Swimming trunks
for his
valentines day
gift! haha! Well the one he has is pretty old alrdy thus he needed a new one badly~ so~ hahah!
Baby
then went to get me my favourite
Famous Amos Cookies
!! Yummylicious~ =D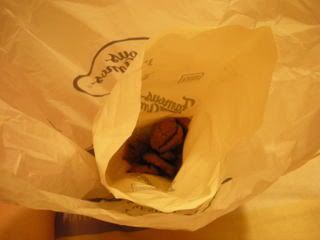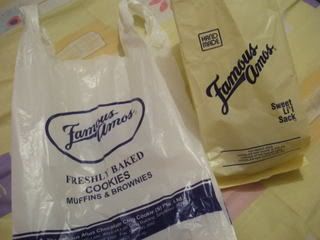 Famous Amos Cookies!!
After that we went to the bookstore and looked for some new books, but ended up came out empty handed as we didnt spot anything new or interesting. After which we headed home~