Updates on my life recently~
been so busy these days that my posting is always delayed!! Please forgive~ My bad! haha!
anyway On
Monday
, came home and learned that
my lil bro
would be coming home from his outfield camp! So happy! Been awhile since i last saw him and i miss him so dearly~ He came home at about 8+pm, washed up and unpacked a little before we head out to have dinner together! Chatted alot as he tells us about his new experience~ =)
on
Tuesday
, met up with my 'soon-to-be' Business Partner (will update more about this soon when im ready!),
Shirlene
and her son at
Hougang Plaza Suki Sushi
! had dinner as we discuss bout some plans and proposals..
on
Wednesday
, after work, went to
Ngee Ann City
,
Sushi Tei
for dinner with my colleagues and darlings,
Cynthia, Siewling
and
Cassandra
! was planned by me as a outing together since i havent really dine and go out with that these days..But it turned out they planned to treat me to farewell dinner since i'll be leaving soon! Thanks sweets~ after the sumptous dinner, we went to Taka to shop a little, where Siewling met her husband and went to
Gucci
to buy a new bag, while Cynthia, Cassandra and me head down to
Fareast plaza
to continue shopping. both me and
Cynthia
ended up buying new shoes again! hah! whenever im out with
Cynthia
, we both just had to buy something! hahah! After which
Cynthia
treat me yet again to my Fave
Pearl milk tea
, as she remembered i treated her to it before the last time we went shopping together. so sweet of her to remember cause i totally forgotten~ haha! After which we headed home~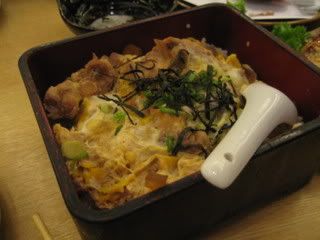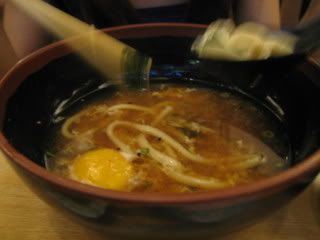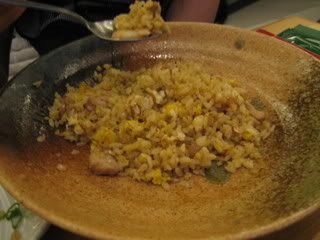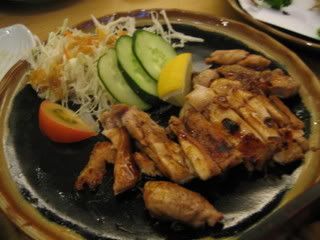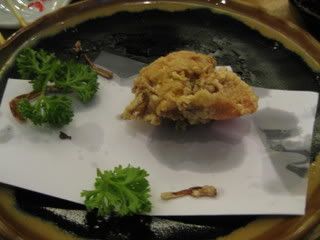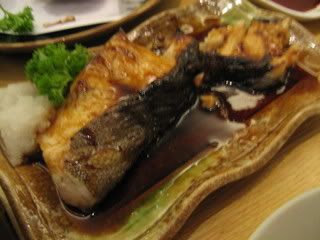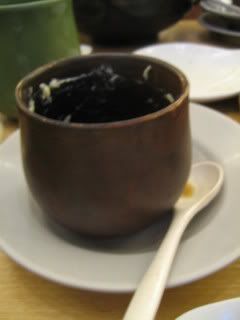 random foodie. some of which taken half eaten..=p as usual forgotten bout it again. haha!
As for today, nothing special happened for me to blog about, thus i'll officially announced that i've finally made up my mind to
tender my resignation
and will be leaving the company soon, to
concentrate on my final year of studies
(which holds 70% weightage on my Hons[IMPT!!])
!! Havent been doing too well for my year 2
(which holds a 30% weightage on my Hons)
and i'm really upset and disappointed with myself. Aiming for a 2nd Upper Class Honours. But if my results continue to be so bad, i can simply forget about it and would be wasting a yr of studies and also alot of money! Didnt want that to happen and didnt wanna let myself, my parents, my bf and my friends around me down, i've decided i need to let go of something that would be taking up too much of my time and energy, and that would be my job. Been working there for close to 2 years, and i must say, i will miss the people, the fun, the laughters and the companion i have there. They will be missed. =) And i just wanna thank those who've helped me alot, taught me alot and made my life there more interesting, fun and enjoyable! My last day would be on
2nd March 09
since i tendered on 3rd Feb 09. Counting down
7
more working days~ weeeeeeeeeeeee~