Fun filled Sunday! Roller blading at ECP, Temple, Housewarming, Poker and Pizza!!
Woke up pretty, headed out
Toa Payoh Temple
with
Bf
and
his mum
. after prayers, we sent his mum home and head out to
Woodland
for
Siewling's Housewarming
. But as we were still early, we went to
Causeway Point
for a walk and bought some necessity before we eventually head down to her place. ate a little and went to look ard her new house. although its kinda small, but they definately made the best out of it! the designs and layout, the colour combinations and furnitures used were all pretty cool and it just gives a really new age yet cosy feeling. one of the fave part of the house is the room where she put all her stuff toys, cute lil figurines, lego structures and all the really cute stuff! pretty awesome and i was totally blown away! i almost didnt wanna come out of the room and wished its mine! haha!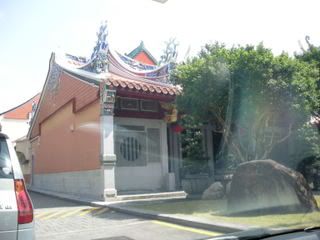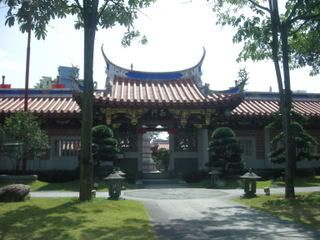 at the Temple. i didnt dare take the interior though. =p
one of the stuff we got from causeway point! hp pouches bought by baby for our Omnia~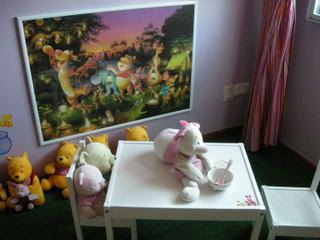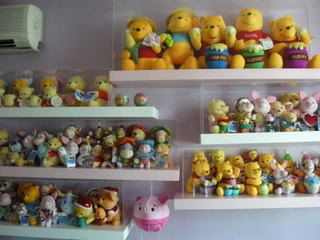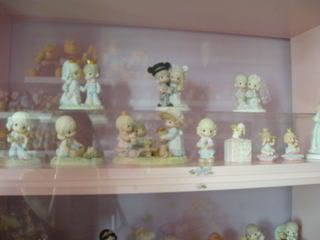 the room i almost didnt wanna come out from! so lovely right?
anyway after which, we head down to
ECP
to meet
Kenneth, Karen, David and Wenya
for
roller blading session
!! i always love roller blading sessions with baby and his friends! =) firstly, its a good form of exercise, its fun, its a great way to bond and mingle with friends, and it definately brought both
Baby
and me closer and closer each day! =)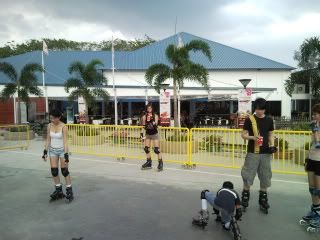 rollerblading~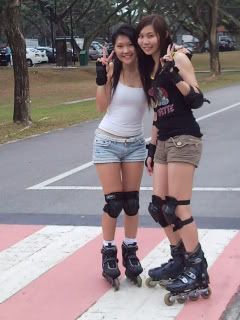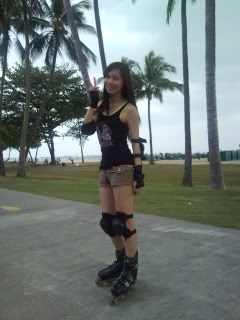 Karen & Me!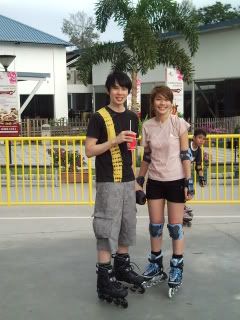 David and WenYa , Kenneth and Karen!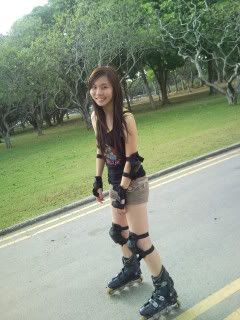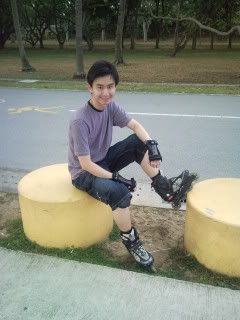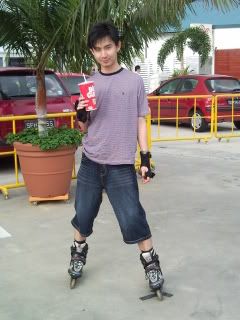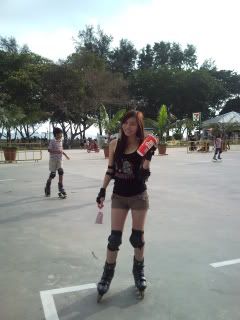 Baby and Me!
after roller blading session, we all headed back to
Baby's place
. as his sister's family were all around, we decide to just hang out around the
pool side
! cooling breeze, great weather and wonderful company! almost close to perfect! =) we played
poker
and ordered
Pizza
from
Rite Pizza
, which we all agreed tasted quite good. played til about 10+pm or 11pm before we all decided its time to go home to wash up and rest for the night since we all had to work the following day! =) well, i totally wasnt in luck that day! lost a total of $13! haha! oh well..thank god i had fun though! =)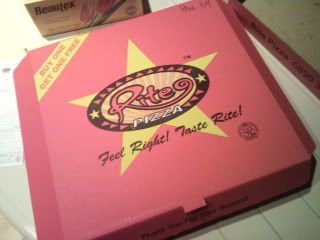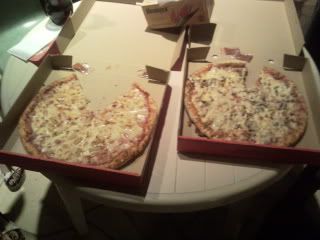 our pizzas!
poker session~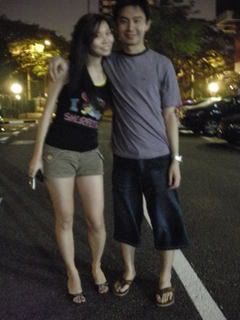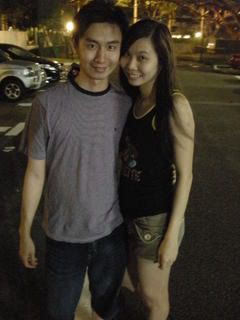 baby and me! at his carpark after the poker and pizza session~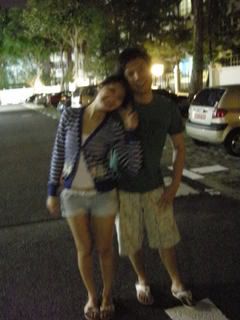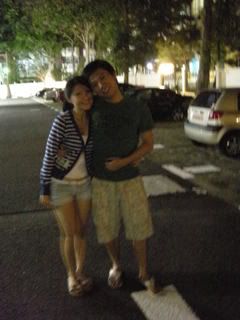 karen and kenneth!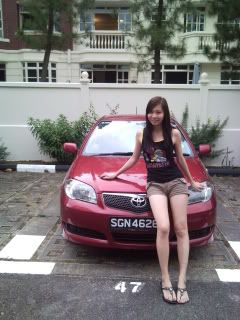 Me with the Red Toyota Vios! Baby's 1st Temp car while awaiting for his car to be done up! i like red cars! =D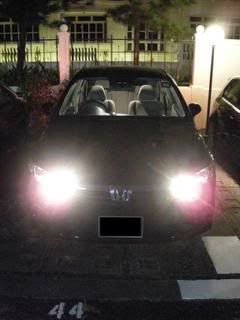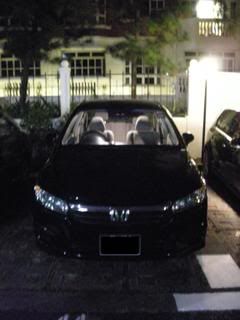 Honda Stream! Baby's 2nd temp car while awaiting for his car to be done up! super spacious! i like! =D