Department Dinner at Marine Square Tambuah Mas
after work, we went down to
Marina Square
Tambuah Mas (Indonesian Restaurant)
for dinner with the whole dept and division along with the 4 directors. Dinner was fun, but i felt the food was only alright. certain stuff like the chicken and baby squid were too hard and not very tasty either. The SharksFins Soup, Scallop, Chilli Crab and Tahu Telor with Sweet Sauce were alright though.
Our Dishes for the night!> SharksFin Soup
> King Sized Prawns (Stir-fry in Butter)
> Deep Fried Sweet & Sour Fish
> Cumi Cumi Goreng (Deep Fried Baby Squids)
> Scallops with Brocolli
> Chilli Crab (Less spicy)
> Kailan in Oyster Sauce
> Fried Rice with Salted Fish
> Ayam Goreng Istimewa (House special Fried Chicken)
> Tahu Telor with Sweet Sauce
> Dessert
> Beverages include Wine and beers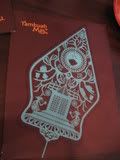 The Menu & My Green Apple Juice!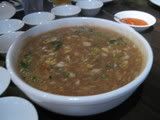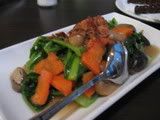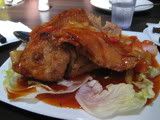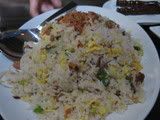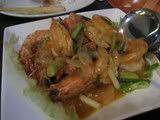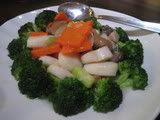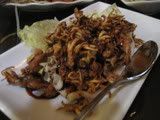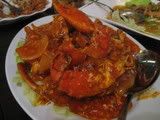 the dishes~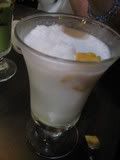 some of the desserts. not exactly a fan of indonesian desserts, as i didnt like chendol or avocado or coconut. thus i ordered the safest! Grass jelly with Atap Seed! haha!
YingTing, Me and our CFO, Igarashi San savouring the chillicrab! =)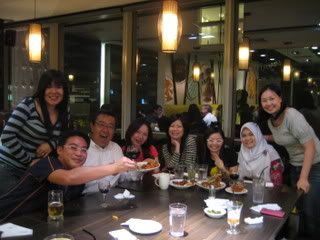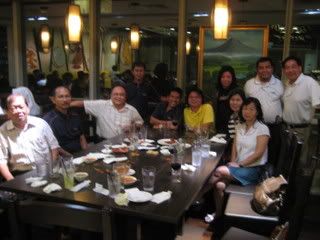 random group and candid picts! =)
anyway dinner ended pretty late cuz as usual the directors were all busy drinking and forgotten the time, and as they havent left, we couldnt leave too~ waited and waited..and eventually we left the place and our next stop was to
Cynthia's friend's pub 'Yang' at Neil Rd
again! night ended pretty young and soon after i was home and slping~