Reunion Dinner on Chinese New Yr Eve!
its a practice, culture or tradition, that the chinese have a
family reunion dinner
on the night of
chinese new yr's eve
! for my family, its also the same. as usual, we had
steamboat
dinner at home accompanied by some home cooked food, '
yu sang
', soft drinks and wine! =)
i feel its a really fruitful and meaningful thing as it builds and
strengthens family bonding
! =) only down side to it is theres lotsa preparations to be done, washing up and also lotsa cleaning up etc.
this year we also have a
new
family member to join us in our lovely family reunion dinner, and thats non other then our precious lil
Muffin
! on top of that, my
beloved lil bro
is out from camp for the chinese new yr as well! =)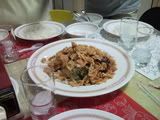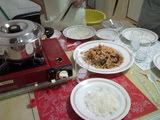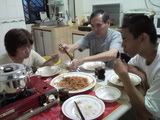 the foodie and my family at our dining table! =)
'Lou hei' during our reunion dinner! =)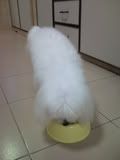 muffin had something sumptuous and tasty for dinner as well! look at how engross he is! he wouldnt even respond to our calling and licked his bowl totally clean!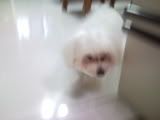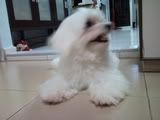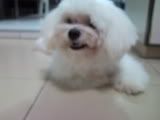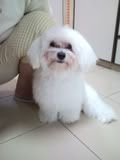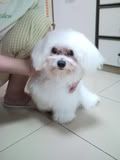 my darling just cant stop fidgeting today! and end up most picts are blur from his moving and my mum have to hold on to him for the last shot!
thats muffin after eating! so lazy~ haha~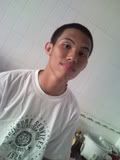 my lil 'botak' bro! haa! welcome to army life! =D