Muffin's trip to PetMover's Dogrun!
after many mths, we finally have the time with good weather to bring
Muffin
to play and socialise at the
Pasir Ris
,
PetMover's Dogrun
! i just love to see those lil furries running ard freely, playing and socialising with one another! its really sucha joy to see my lil one happy! =)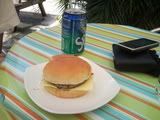 the Beef burger at the cafe located outside the dogrun! i must say its surprisingly tasty and awesome!! would definately wanna go ave it again! plus they also serves cakes, pies and etc.
Muffin awaiting for us to finish our food and bring him into the dogrun!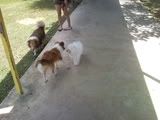 Muffin meeting new friends~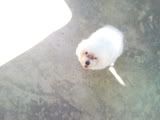 My lil boy is initially shy to play ard and sticks to our side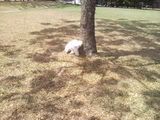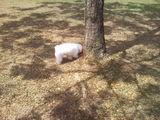 Marking his territory as usual!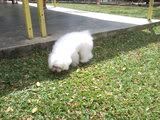 Sniffing around~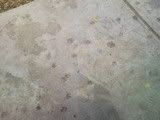 the lil paw prints on the pavement! its just so cute i had to snap a photo of it! =p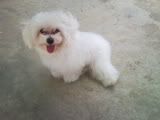 my lil happy boy!
and after a long day out and playing, and after a lil wash up and shower, he knocks right out and went into deep slp! haha! look at how comfy he made himself in his daddy's arms! =)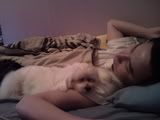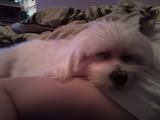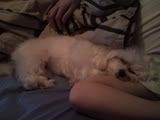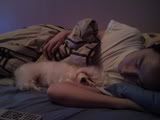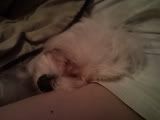 Playing ard! =)
Muffin on Recall Command!
Socialising with the bigger dogs~