I've successfully emulated the iPhone UI on my Samsung Omnia i900!
woke up early this morning and about 6+am and fed my lil one while playing with my
Omnia
, so far, i've gotten the screen protector and installed the
iPhone slide-to-lock thingy
on my
Omnia
the day before, but felt i needed the
iPhone UI
so im able to control when i wanna lock it with the slide-to-lock instead of waiting for it to lock automatically. But as i was still feeling tired, i went back to slp til 10+am before waking up again to bring
Muffin
for his grooming session since
ChineseNewYear
is just next wk and i wanted him to look gd, clean and cute to go visiting! haha! well left him there and went home to install to program on my
Omnia
. as i was kinda impatient, some things cropped up and the system didnt work properly. *sigh*, but as it was time, went to fetch
Muffin
from the groomer and came home again to continue on my phone. Ended up i had to get my other half to check it up for me and redo the whole thing for me before it finally work! =)
Happy
! now both our
Omnia
are almost alike in terms of interface, etc. only difference is that mine is White, while his is black! Pretty happy with my phone now!
here's a vid of how his phone looks like. quality quite blur though. will tk another video with a clearer cam and upload it again soon! =)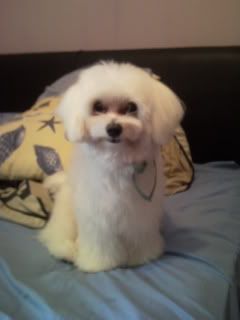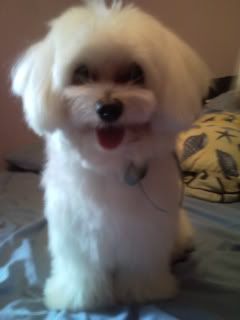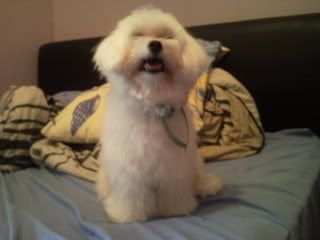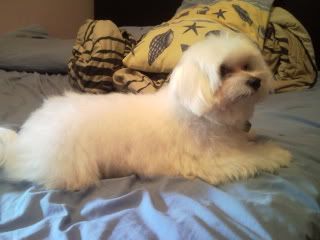 My darling boy after grooming and with a green ribbon on his neck tied by the groomer! =)