yummy food~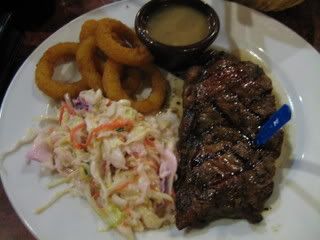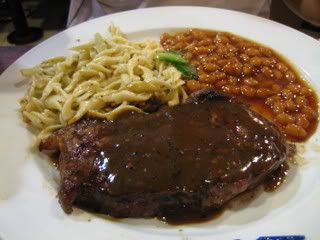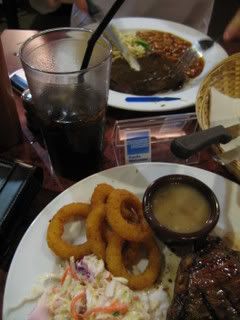 Our foodie @ Aston~
yesterday after work, went home and drove out to pick
bf
up and we went to
katong's Aston
for dinner. yummylicious steak! i ordered the prime sirloin steak with coleslaw and onion rings, while he ordered the black pepper sirloin steak with pasta salad and bbq beans, and we also ordered a mushroom soup! :) dinner was gd!
after which drove us back to his place and washed up before settling down and watched tv. our fave reality show was on!
Moments of truth
, and oso
Friends
. =)
after watching, we dozed right off to slp le~
as for today, i'm still contemplating if i should go play badminton~ haha~ kinda lazy~ but yet feel like playing~ haha! will see how bah~
ciao for now!
btw, yeah!~
kaiying
is back from aussie~ Must arrange to meet up soon k! likely next tuesday~ weeeeeeee~