baby's co.'s Dinner and Dance at Sheraton Towers
yesterday after work,
baby
came over to my work place to pick me up before we head down to
Sheraton Towers
for his dinner and dance. it was quite a mind blowing event and many were dressed to kill! The theme for the night was
Masquerade
, we could see lotsa people dressed in victorian clothing, lotsa Zorros and etc.
the host of the night is very entertaining and i believe he had definately captivated all of the audiences! put into layman's term, he Rocked the House! haa~ there were also dancers, magician and ventriloquist. the food was alrite only though. haha! as i didnt know anyone there was kinda shy to tk photos of the food. lol~ therefore no picts of the food this time round. in fact in general there were very few photos taken for the night.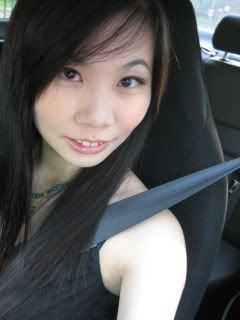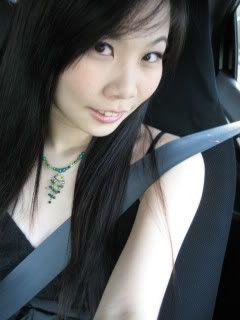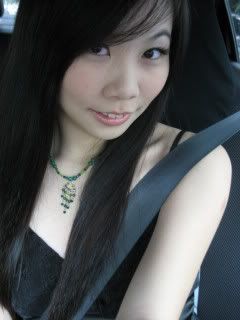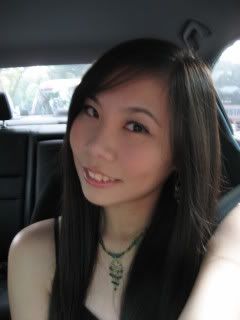 camwhoring in the car while on the way to SheratonTowers.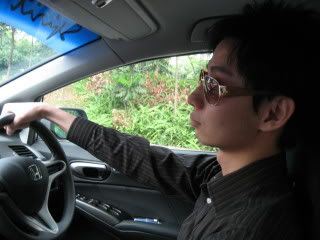 Thats my charming boy driving us there~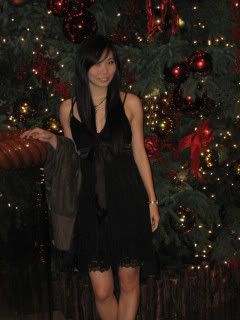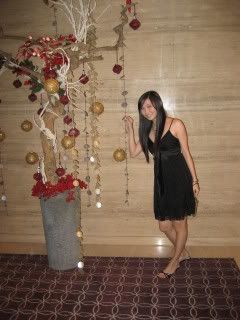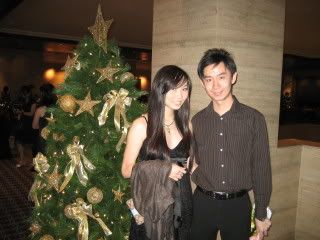 i love xmas trees~ =) and thats Baby and Me!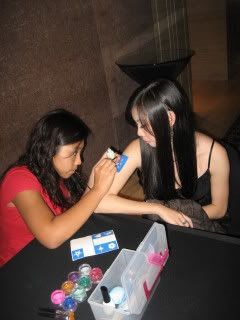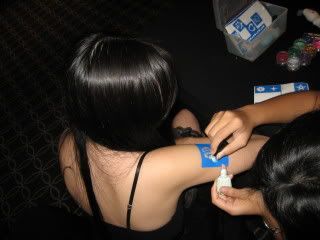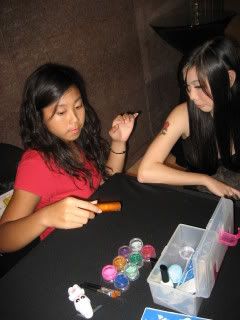 one of the pre-event!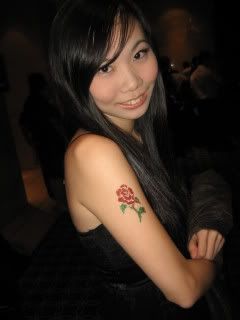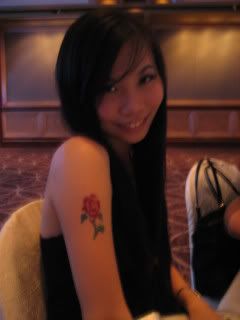 the end result! its so nice! i almost didnt wanna wash it off! haha!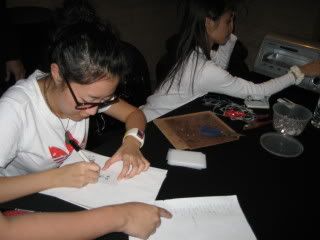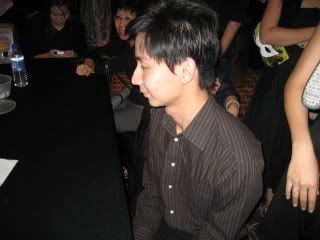 the other pre-event~ hand drawn keychains~ its first drawn and then placed into the oven to bake! cool eh~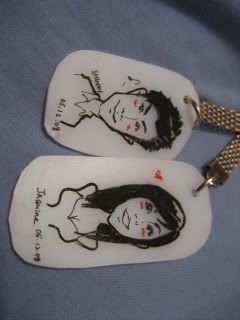 the hand drawn keychain of baby and me! looks pretty alike right! i was so impressed! hehe! =)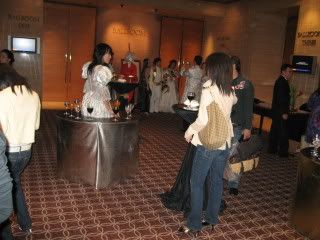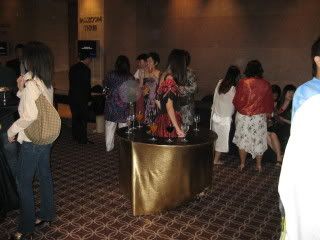 victorian dressed up ladies pushing the round tables ard to serve drinks~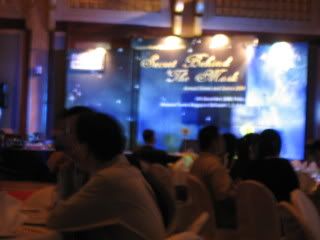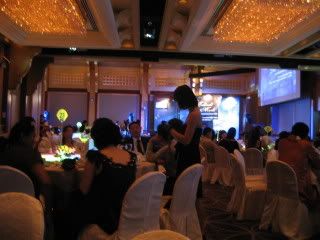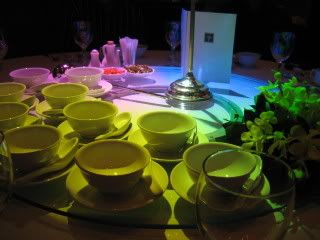 inside the hall~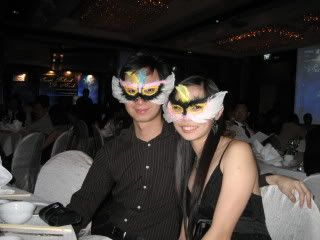 Baby and me with our mask! haha!
after dinner, which ended at 12, drove us back to my place to pick
Muffin
up before we head back to baby's place le.
as for today, woke up and we head down to a warehouse sale near baby's workplace! and i bought myself 2 pairs of heels from
U.R.S inc
., and a new
PINK
hardcase luggage from
Pierre Cardin
! yeah! after which came home for lunch and started watching movies le. anyway gonna get some rest for now, later need to go
Kallang KFC
for a mega car photoshoot! weeeee~ lotsa car enthusiasts with heavily modified car would be there~ will post up picts soon~ ciao for now! =)