Happy 11mths to my Baby and me!

friday
night after work, went home to prep and played with
Muffin
before
Baby
came to pick me up and we went to
Changi Village
for dinner..after dinner, went home and rested and watched a couple of movies..as we were both very tired, we knocked out soon after the second show ended.
saturday
, woke up and had our brkfast, after which went with
Baby
and his daddy to
Raffles Medical Hospital
for an appointment...and his dad send me to school after which...after my tutorials..i went down to
Bugis
to meet
Linda
and
Simin
, to purchase a skirt...and went to
Mos burger
to get Teriyaki chicken burger for baby and a cup of my fave Ice Milk tea to drink while awaiting for
Baby
to come pick me up...after which he send me home to get my dress and some stuff, and played with
Muffin
for awhile before we left to go home..upon reaching his place ate a little and we prep and went to
Amara
hotel as it was
Cheryl
and
Robin
's
ROM
day..
Congrats
to both of u! =) after which they went for supper and we went home after that..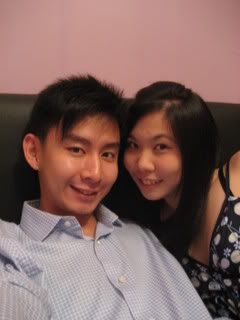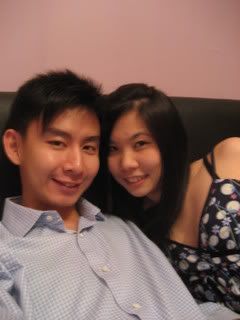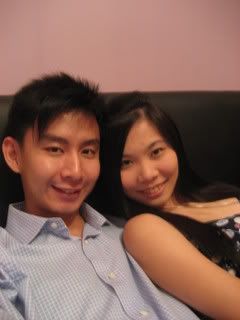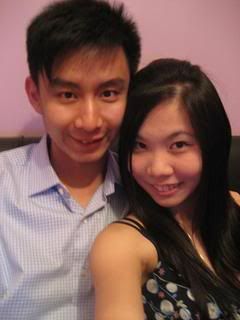 Baby and me before going to Amara Hotel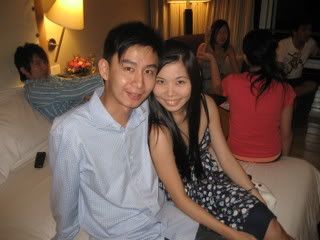 Baby and Me in the Hotel Room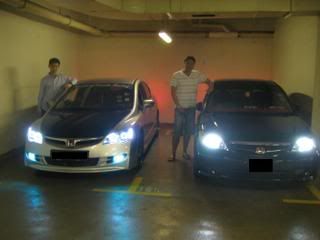 Baby and Jenson with their rides!
today
, woke up very early and we went to my place for breakfast below my block before coming up to pick
Muffin
up to go over to his bro's place to socialise with
Happy
, his bro's doggy and all his other cats...and we bathed
Muffin
and had him nicely brushed...after which
Baby
send me and Muffin home...and i went to
KAP
to meet my study group to study..anyway...
Happy Fathers day
to all fathers out there..and especially to my Daddy! =)
as for tmr..it'll be Monday Blues! its the start of a new wk again...=( but anyway its also a happy day for me as its the 11mths of me and
Baby
..hees`..*hugs*