yawns ^o^
been so busy and tired lately tt i didnt update on my wkend..haa`.. last friday after work, baby came to pick me up..went back for dinner and rested early as we were both pretty worn out from our busy day at work..
last
saturday
, wake up and rotted at home...after tt send his mum to his sis's place..and we went to
ECP
..went to the roller blade shop called
Hyper
to get his blades fixed..after tt we went back to rest before going to Bedok mrt station to pick 2 of his colleagues up and we head down to
ECP
again to meet some others of his colleagues for
roller blading session
~ weee~ roller blading is fun~ just tt im still not really gd at it...but i feel theres abit of improvement compared to previous few sessions..hee`...bladed from 4+ til night...after tt went home to rest before going down to meet
Adrian, Ansley, Phyllis
and
Dilwyn
for supper at serangoon...went home after that to rest before going out again to pick his dad up...was so tired after tt! faints`...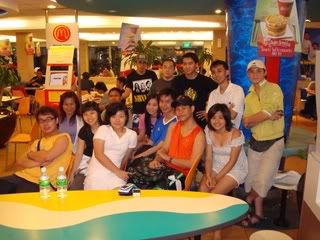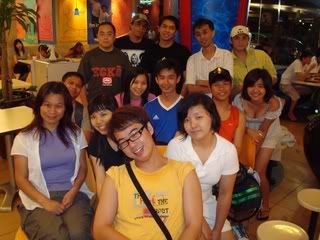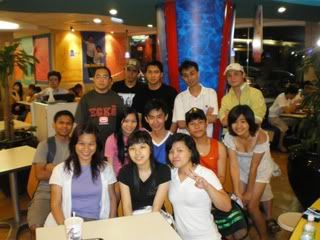 after blading~ group shot at ECP McDonalds! =)
last
sunday
, woke up and we went to
Cristofori
to check out on my piano..as im plannig to get one..end up browse ard and couldnt make up my mind...so we left and went to
Bugis
to get the skin for his new hp...had our Brunch at
Fish & Co.!
yummy~ order the seafood platter for two~ but as we were both not very big eaters..we end up eating less then half the portion! and had to take away...LOL shopped ard for awhile while waiting for his hp to be done...and i bought a new top and wallet from
Espirit
...LOL..left shortly after and went back to tk a nap...woke up at night to eat and rest again before he send me back ler...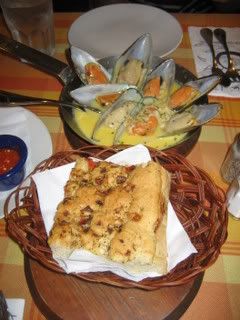 mussels~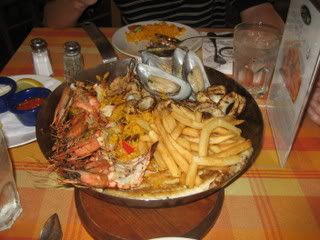 seafood platter for 2!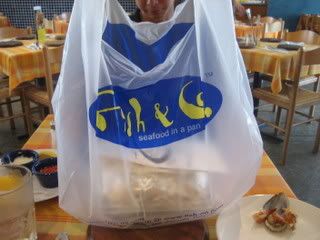 our take away~ haa`..
as for monday....sch had started again~ sigh..so fast eh...no break after my exams at all~ duhz...well...class wasnt so bad..one of the interesting lecturer tt had taught me in my yr 1 is teaching us again...haa....anyway i really gonna work hard this semester...cuz im really afraid my results for last sem would be horrendous....therefore this sem's results gotta make up for the bad results of last sem! else i can nv achieve my aim!
Gambarimasu!!