Happy advance Valentines Day!~
[tuning to: thats when i love you]
ok. i know its still 2 days early... but well...me and my boy decided to celebrate it in advanced as we prefer to avoid the overwhelming crowd on the actual day...everywhere prone to be packed with couples and people...and many nice places to eat will be fully booked and packed too..therefore we got ourselves reservations at
Vienna International Seafood & Teppanyaki Buffet Restaurant
located at
United Sqaure
.. as the place is always fully booked..we had to make our reservations many days in advanced~
i only had to go to work in the first half of the day..due to
CNY
..and my chairman being superstitious said that today is an auspicious opening day...had lion dance performance, blackjack session, angbao collection and lunch buffet in office...and we get to knock off at 1pm~ haa`..went home after that to take a nap before heading down to
Novena
to meet
my Valentine
.. =)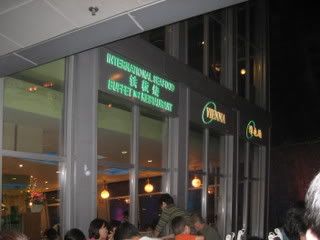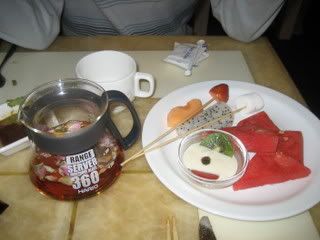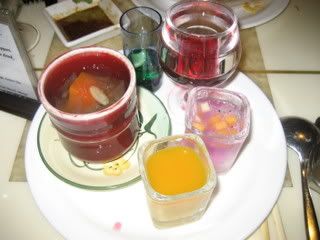 i didnt really tk picts of the food as i've kinda forgotten to do so til i reached the cocktails part ya.. =p
food there is without a doubt
fantastic
! theres a wide range of food..and we were really spoilt for choices~ wanted to try everything..but theres just
TOO MUCH
variety to choose from..and our stomach just couldnt accept that much food! we tried only a little of each..but yet end of day we still didnt manage to try everything..haa`.. theres
japanese food
(sushis, sashimi, different kinda fishes, chawanmushi, etc.),
seafood
(huge fresh oysters, lobsters, spanner crabs, clam, snails, scallop, mussels, prawns, etc.),
lambchop, different kinda beef, different kinda soup
(buddha jump over wall, sharkfins, herbal soup, etc.), lots and lots of
desserts
(jelly, choc cakes, cheese cakes, oreo cheese, strawberry, etc., mango puddings, hashima, icecreams, etc.) and
cocktails
~ keke`.. theres just too much to name~ definately a place i would recommend!! its really worth every cents of what u pay ya`..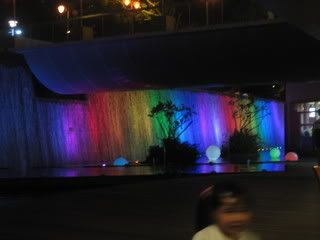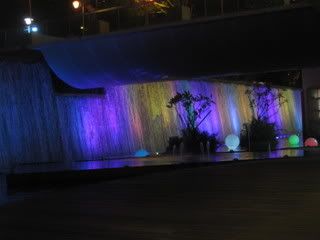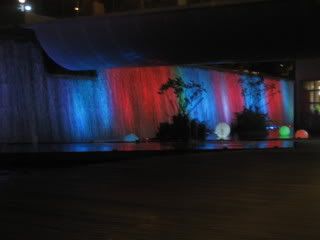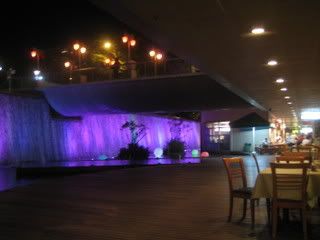 i love the lightings at the fountain~ took a couple of shots and a vid of it too.. love the rainbow colored one! my fave of them all~ =)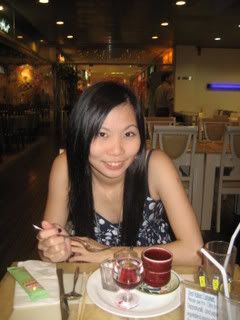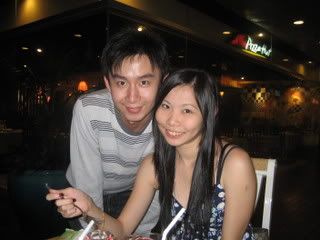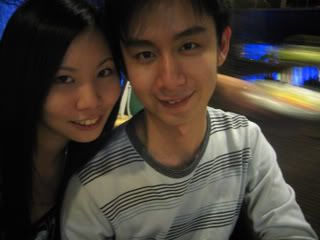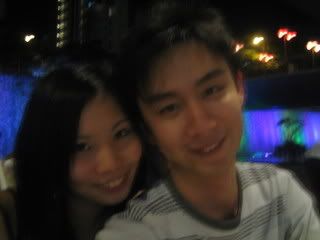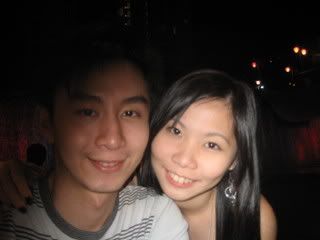 me and my valentine.. =D
after dinner..went back to his car..and he took out my
vday gifts
~ i
love
them lots! a pair of uber cute
rabbit plushies
, a
lil card
with a short but yet very sweet msg in it, and a pair of
chocolate roses
which is so pretty and sweet that i dont bear to eat~ was pretty surprised to recieve these gifts as i've always known baby as being very practical..therefore the plushie came as a huge surprise cause he always complains that i have too many plushies at home..and its a waste of money... haa`..
loves
~ so sweet of him yea.. =D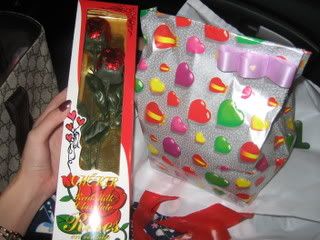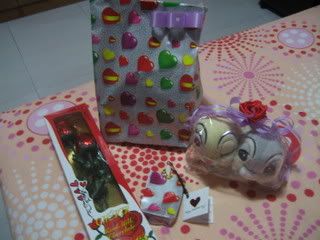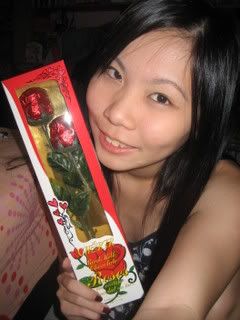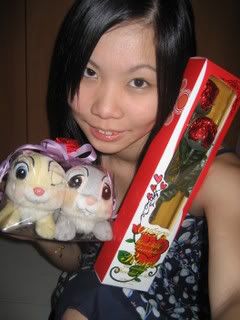 thanks my sweet valentine for the sumptuous dinner and the wonderful gifts.. =) love ya~