Finally out embracing the sun~
[tuning to: Rihanna - Dont stop the music]
Friday
night after work, went home changed and went to
Lau pa sat
for dinner..after which head down to
St James
. haa`..haven really clubbed for bout 3 yrs~ felt pretty lost there~ haa`..
Saturday
,
Happy 7 mths Anniversary my Love
.. =) btw, went to school again...after which my boy came to pick me up..head back home to eat...followed by
dvd marathon
til 3+ am ! haa`.. was watching the Korean drama serial called,
The Legend
...its a fighting, war, love and fantasy kinda show...pretty interesting and we both got hooked~ haa..but after 11 episodes..we decided to get some slp~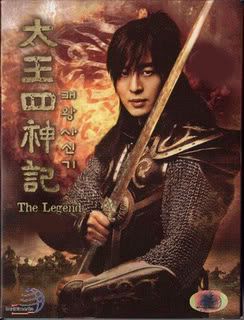 Sunday
, woke up early..wanted to catch the morning sun to suntan..but end up went out to get breakfast cum lunch for his mum and dad...so we ended up eating before we head out to embrace the scorching sun~ been a long time since we last done so..and mr bf is getting pretty fair~ in fact i feel tt he's fairer than me~ *
envy
* la~ lol..and so we finally went suntanning..more like he's suntanning..while i applied lots of sun
BLOCK
and dived in to swim...i miss swimming~ it'll always be my passion~ only tt no more competitions for me~ too long nv train, afriad of getting too tanned and having broader shoulders~ haa`...now i enjoy leisure swimming~
after which, washed up and we head down to his sis's place for my piano lesson..followed by dinner at Beach road
Bak kut teh
..
yummy
~ went back to his place and we watch the last dvd of The Legend~ its the last 4 episode le..sad...and this is only Part 1!! faints...now awaiting Part 2~ once its out i'm so gonna get it for
Baby
.. haa`..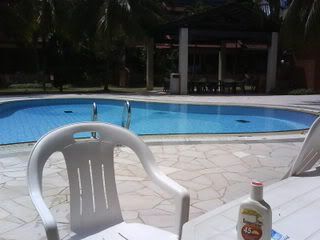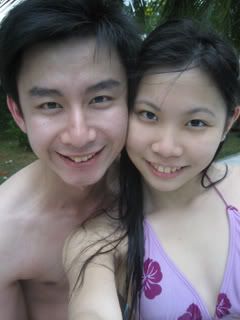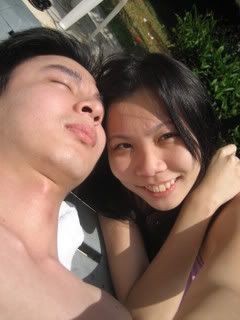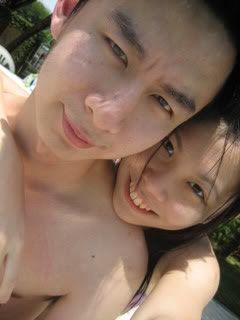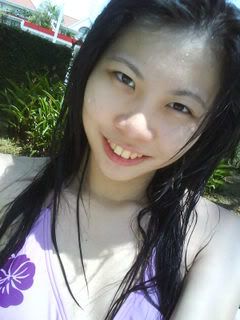 anyway need to work tmr..i better get to slp now.. tmr is so gonna b a busy day for me~ yawns..nitey all~