i've just completed 1/3 of my battle~

[tuning to: ashley tisdale - some much for you]
i'm now blogging from
RP
(Republic Poly)..haa`...wondering what i'm doing here eh?..nah..nth much...just happen to tag along with my
BF
to his work place with
Ansley
bro as he's training him on some IT stuff cuz
Ansley
is gonna start work in the IT field soon~ congrats bro on getting the job.. =) so yea...now rotting and playing game..and decided to come blog while the 2 guys are talking bout some very '
chim
' IT stuff which i've no idea about..LOL`.. feeling kinda tired now...as we reached home at 3+am..and woke up at bout 7am this morning to meet Ansley for breakfast and we reached RP library at 8.25am! haa`..
anyway ytd, as i mentioned i wanted to go rest after the blog post... turn out i was so agitated by the dust in my room and i started to clear, pack up and clean my room.. haa...and i ended up even more tired than bfore...lol`..and after tt prep n rush out to
Cineleisure's HK cafe
` to wait for my colleagues,
Cynthia, Siewling
n
Linda
to knock off from work.. had our dinner and headed up to Kbox for ktv session!~
Diana , Dawn
and
Shaun
were suppose to join us...but in the due to unforeseen circumstances. they didnt come....so in the end only
Silvester
joined us...sad tt we forgotten to tk a group fotos`...anyway after tt
Sly
send me down to
ECP
,
Beach Cabena
to meet
Dearie
and his group of frens to chill...and only reach home at 3+am...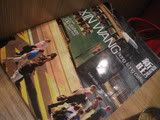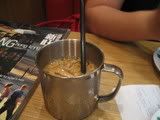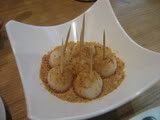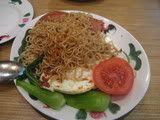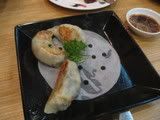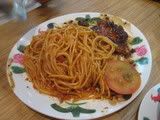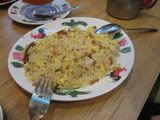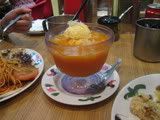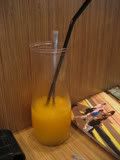 at HK cafe..most of it are half eaten..cuz i only rmbred to tk a pict of them after some time..LOL`..
and when we got home..this is what baby surprised me with!~ haa`...its so cute la~ something i had wanted to get..but til date haven gotten it.. =p
thanks deariee
~