i cant stop smiling now!~
pretty shagged out actually...as i slept at 5+ almost 6am this morning and woke up at 12pm to rush to school...sch ended at 4+pm today and went to haf lunch cum dinner at PS with my classmates..after which we went home ler...upon reaching home felt so shaggg!~ wanted to zZzz...but in the end i didnt...at bout 9+pm, went out to meet
Glenn,
my photographer for supper (Mee Sua) and to discuss bout tmr's photoshoot...and on my way out..recieved a sms from
Kevin
, saying he left something outside my house! as i wasnt home...i faster called up my mum to go check it out for me just in case someone else takes it bfore i got home! i was so shocked...and it really came as a surprise...there isnt any warning..and i had tot tt he's at his cousin's bday party... quickly got my mum to open it and guess wats in there....
EGGTARTS
!~ yummy!~!~ i love eggtarts..and in my previous post i had alrdy mentioned tt i craved for eggtarts...hees`...he's simply so
SWEET
!! upon knowing tt...i was so eager to get home!~ haha`..
and he got me 3 eggtarts!~ guess why 3?....haha..tts wat he asked me to guess!~ and in the end he told me...
'first its for the day when u're recovering and craved for it, second for ytd when we failed to find it..and third is for today as a surprise!'
....i totally
melted
..... i
love
surprises!! *
hugs
* thanks my sweetie boy.. =) i cant stop smiling right now!~ hehe`..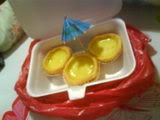 the box of eggtarts!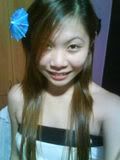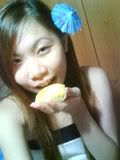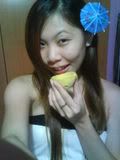 as requested by my blue eyed sweetie, Kevin!