As mentioned in previous post, after work met up with BF and he brought me to get my birthday cake for me! After which we went over to
ECP Sushi Tei
for meet my family. Had our dinner and had a lil cutting of cake celebration!
Simple dinner.Simple cutting of cake. but the warmth of just having them with me on this special day is enough. =)
Thanks BF for the cake, Thanks to my family for the dinner filled with warmth, Thanks to my Lil Bro for the lil gift he made! =D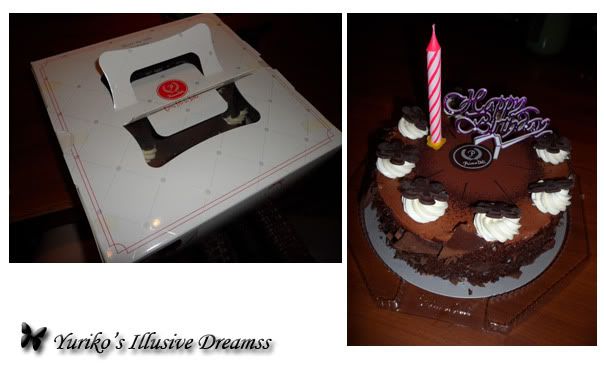 My 23rd Birthday Cake from BF. Choc Truffle from Prima Deli!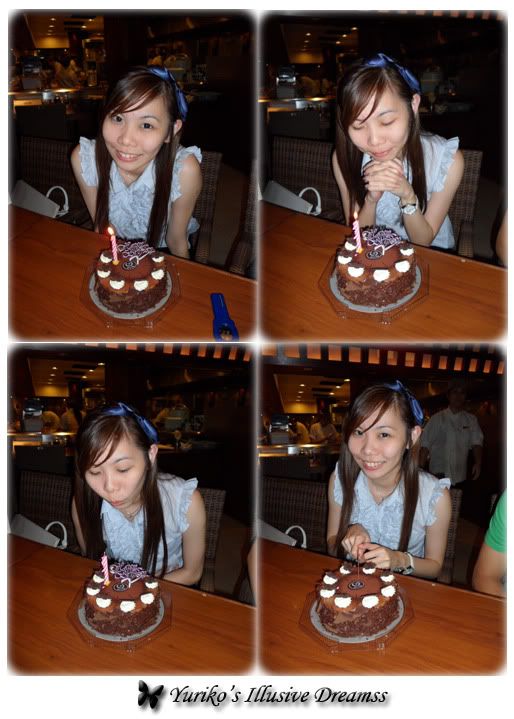 Yours Truly happily cutting my cake!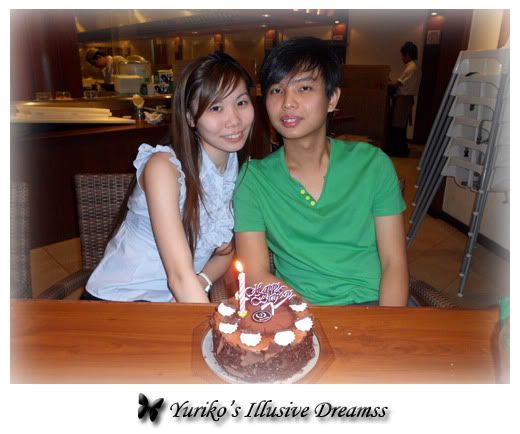 With BF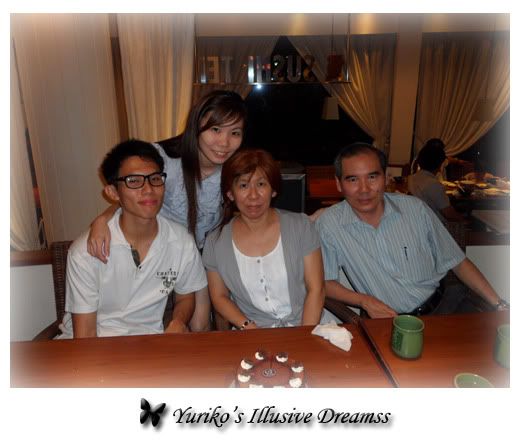 With my Family