First of all, i would like to apologize to my readers for the lack of updates last week! Had been too busy, out everyday after work, and sleeping late!
Here are some of the
Highlights
for last week:
•
Tuesday
25May2010 – After work trained to
Eunos
,
Dear
picked me up and we went to
Golden Mile
to check out on coaches to get to
Genting
over the weekends (
but ended up every agency we checked up on was already fully booked *sulks*
), Had spicy yet very yummy dinner at
DianDin Leluk
-
Tuk Tuk Thai Restaurant
(
this is really pretty good and the food are all authentic! cooked and served by Thai! recommended to Thai Food Lovers!
), after dinner we went to
ECP
to meet
Peh
,
Valenz
and
XiaoQiang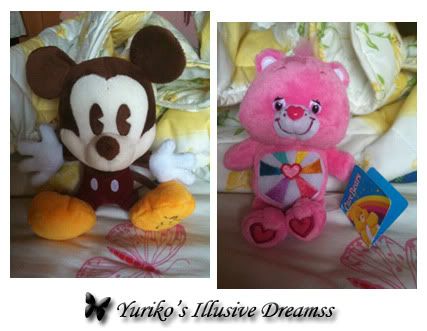 Our catch for the night!
•
Wednesday
26May2010 – After work head over to cut my hair at
Plaza Singapura Chapter 2
, met up with
Dear
,
XiaoQiang
and
YY
to shop around and bought myself a new
iPhone Flip Casing
in
PINK
! (
again! haha! i just cant get enough of pink! =p
), had our dinner at
Ice Station
before we caught the movie '
Once a gangster
', which was a total waste of time and money!! Its's one of the worse movie ever produced. Ridiculously nonsensical storyline and plot. First time I felt like walking out of the cinema halfway thru the show. -.-" Oh So
NOT
recommended! Would ONLY give it 0.5/5 popcorns since Ekin Cheng is acting in it!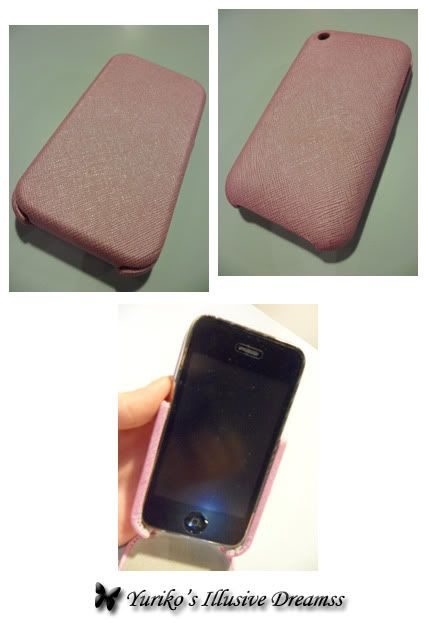 My New PINK iPhone Flip Casing! Chosen for my by Dear! =)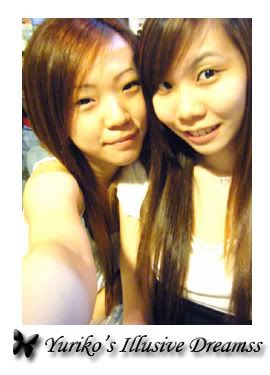 Sweety YY and Me taken during dinner!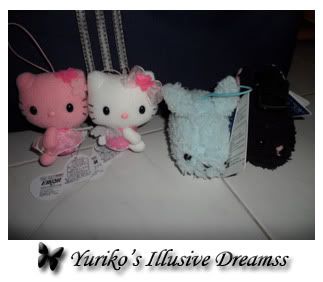 Our catch from PS arcade!
•
Thursday
27May2010 – After work, i head to
Marina Square
and did some shopping while waiting for
Dear
and his friends, ended up with some damage to my wallet again! After meeting them, we went to have dinner at
LongJohn
and played some games at the arcade, followed by
Prawning
at
Ponggol
, supper at
Pasir Ris
and back home to wash up abit and waited for his parents to get prepared before we send them off to
Changi Airport
as they are going on holidays. Ended up sleeping only at
8am
on Friday morning!! Awake for more than 24hours!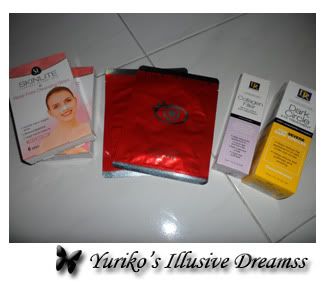 A Part of my Loots from Sasa! Mainly Eye Cream and Eye mask! some stuff are left at Bf's place, thus forgotten to snap photos of them! =p
•
Friday
28May2010 – Woke up late as its a public holiday,
Vesak Day
to be exact! No work!! Yay~ head over to
ECP
for dinner at the
Lagoon
with
XiaoQiang
and
Grace
, followed by Bear catching, and back to my place to pack my bag, after which back to his place to pack his bag and went to sleep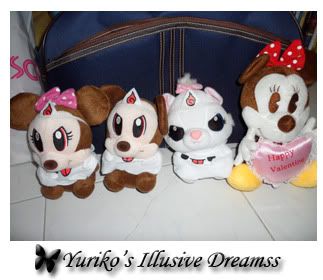 Part of Our catch from Big Sweet Land! I only took these home~ the rest are gonna be compiles and changed for JP points~
•
Saturday
29May2010 – Changi Village,
Pulau Ubin Trip
– Celestial Resort
,
Fishing, etc.
•
Sunday
30May2010 – Back from Pulau Ubin, go to
ION, Taka, Paragon, DFS shopping trip, Short touring of Universal Studio and RWS, Laksa Steamboat
Look out for the next post for a detailed entry about my
Pulau Ubin Trip
and also about my Saturday and Sunday!!
Tired to the max right now. I cant wait for the next long weekend in August!! =D