[backdated]
Saturday, 29May2010
Woke up in the morning, washed up and prep and cabbed down to
Changi Village
, had our brunch there and waited for his friends,
Peh
,
Valenz
,
Jonathan
and
YanZi
to reach. We then went to buy some essentials and fishing rods and went to
Changi Ferry terminal
to charter a boat to
Pulau Ubin
!!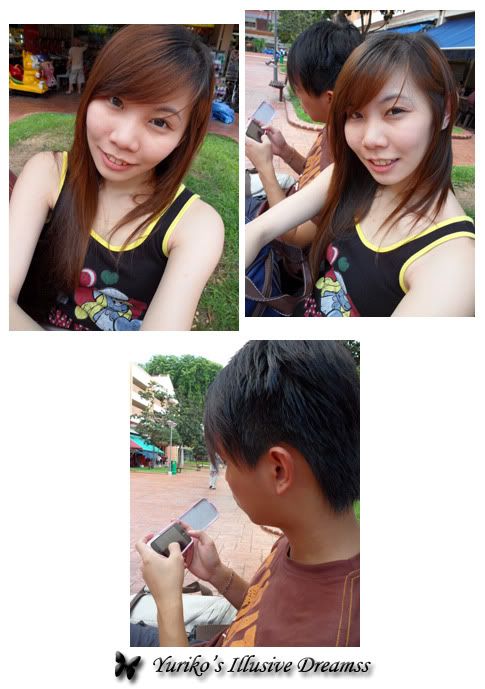 while waiting for them at Changi Village! Dear is playing Angry Bird on my iPhone again!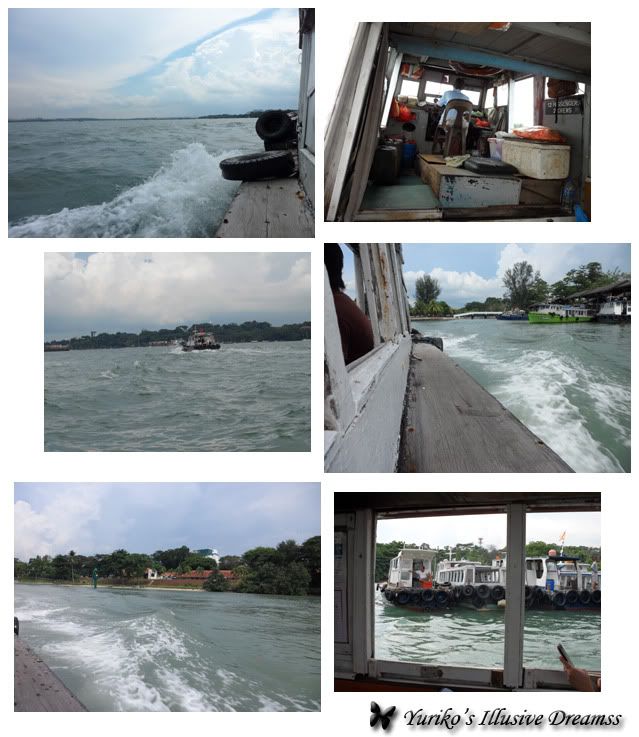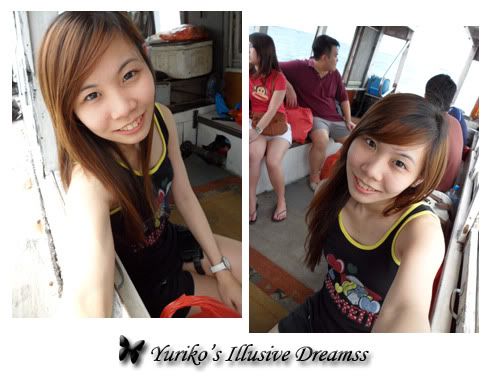 In the Boat on the way to Pulau Ubin!
Upon reaching
Pulau Ubin
, we hired a van that took us to
Celestial Resort
! The place that we're be spending our night at! The journey there was really bumpy and the road leading in was pretty Ulu~ Was told that we only needed 20mins walk to get there. But we seriously think we might take more than half an hour to walk there!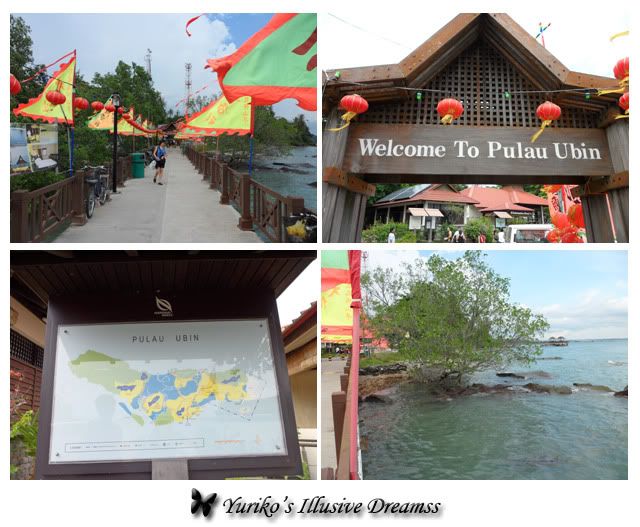 Upon reaching Pulau Ubin Jetty!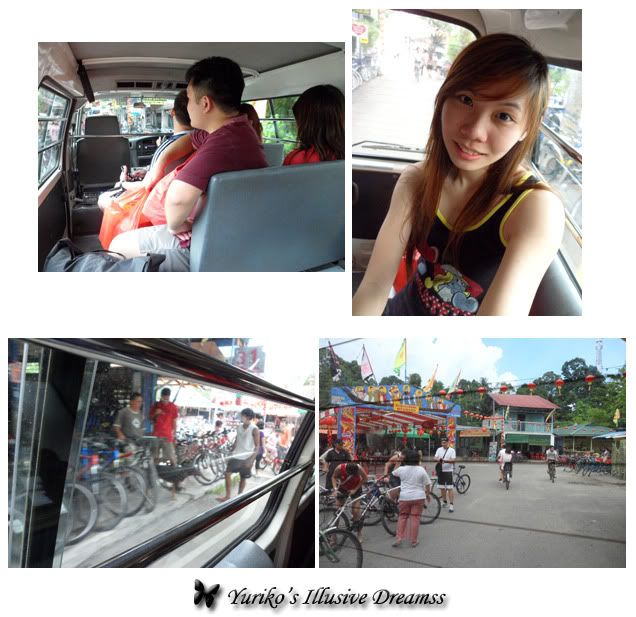 In the van on the way to Celestial Resort!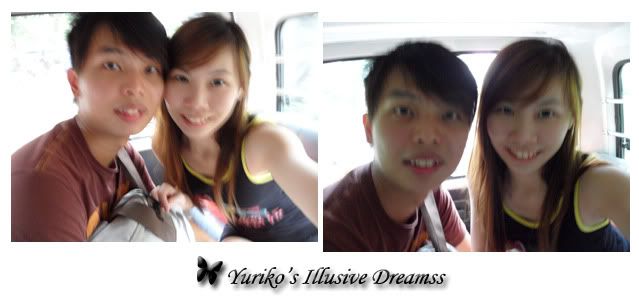 We tried our best to snap a nice photo without flash, but the ride was way tooo bumpy!
When we reached, all of us were caught by surprised! It wasn't what we were expecting at all! We had thought that it would be pretty run-down, ulu and kampong-like! But it turned out pretty nice! We were greeted with Hornbills flying around~ And the man-made beach in the middle of the resort looks nice as well~ Many people were already swimming and splashing in the waters, suntanning and playing on the beach, and some were playing volleyball~ It totally felt like i'm in Bintan! Haha!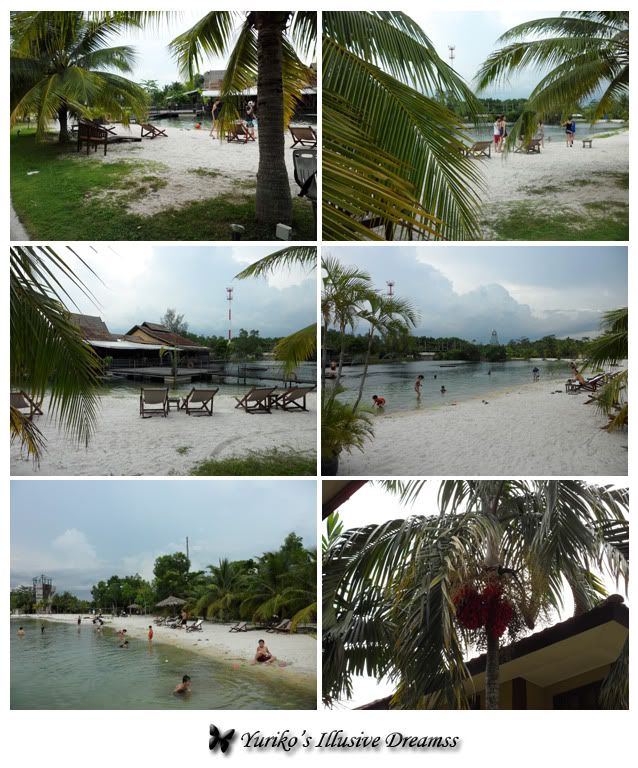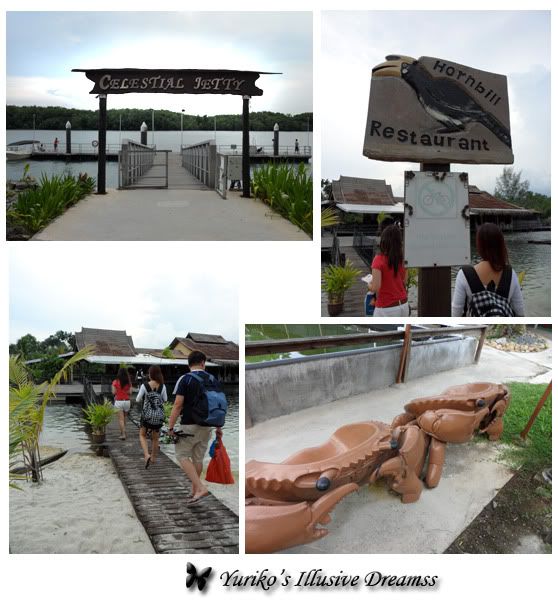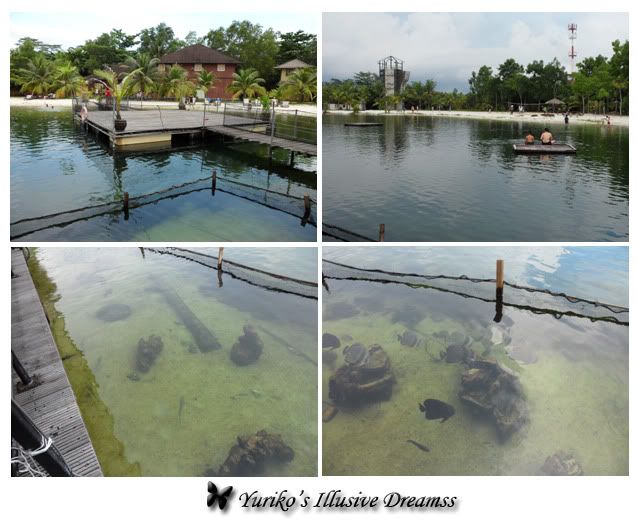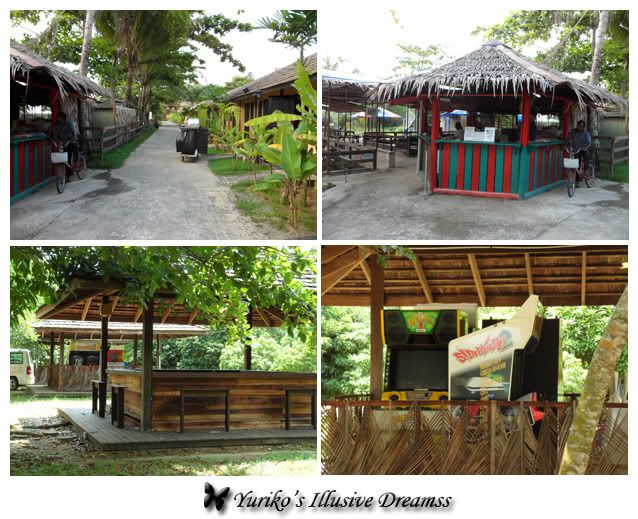 We then went to check-in and got our keys to our bungalows~ We had booked 2 Family Suite Bungalows~ So each couple could have a room for themselves, as each 2 storey bungalow had 2 rooms, 2 toilets, and a living room! The bungalow aint exactly huge, but it was alright and pleasant looking though there aint any kitchen nor extra amenities.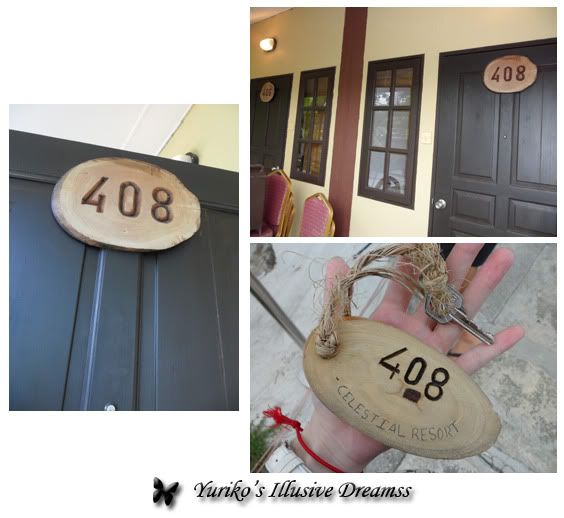 After settling in, we rested abit before heading out to explore the resort~ Wanted to play some of their facilities, but ended up all the facilities were spoilt!! *
faints
* Super lousy!!~ -.-" The pool table and table soccer were spoilt. The crab catching and prawning was closed due to lack of supply of prawns and crabs. And since the guys and girls weren't interested to do any water sports nor cycling nor vigorous outdoor activities such as rock climbing, there were
ONLY
2 more activities we could do~ Fishing and Fish Spa!
And so we head over to the fishing pond for
Fishing
session! (
Didnt want to fish at the Jetty and open sea as we're unsure if those fishes we caught can be eaten!
) Its been years since I last went fishing! Yes! Years! I was still in secondary school at that time! Gosh~ Plus i was toooo impatient back then and didn't caught anything in the end! Haha! But this time round, i manage to catch 1 Big Red Snapper! Haha! So happy and proud of myself! LOL! But i didn't manage to fight it til the end and pull it up myself, no strength! It was sooo strong! Ended up i got BF to help me pull it up! Haha!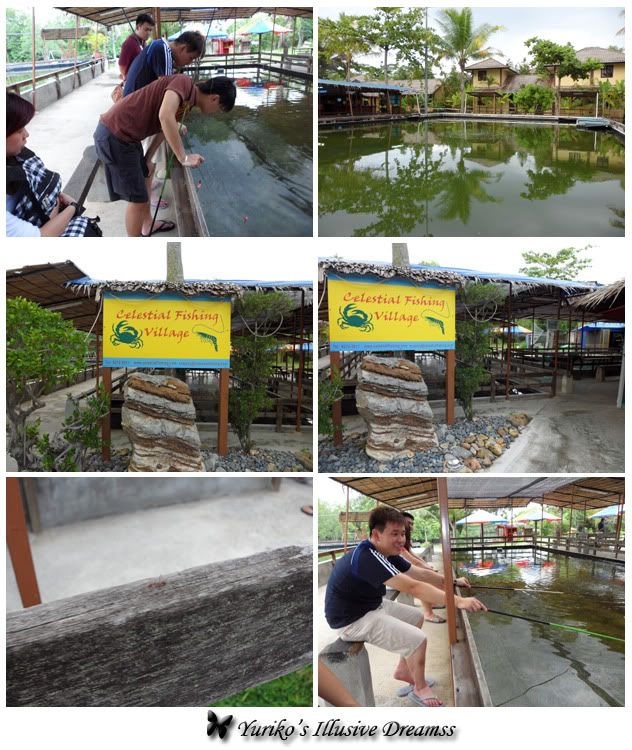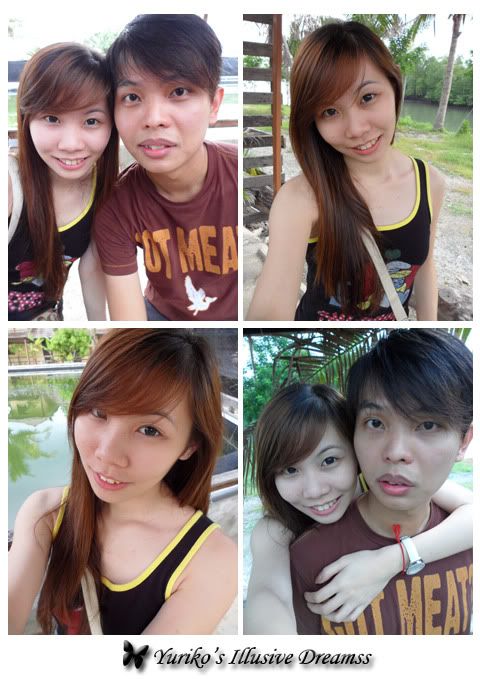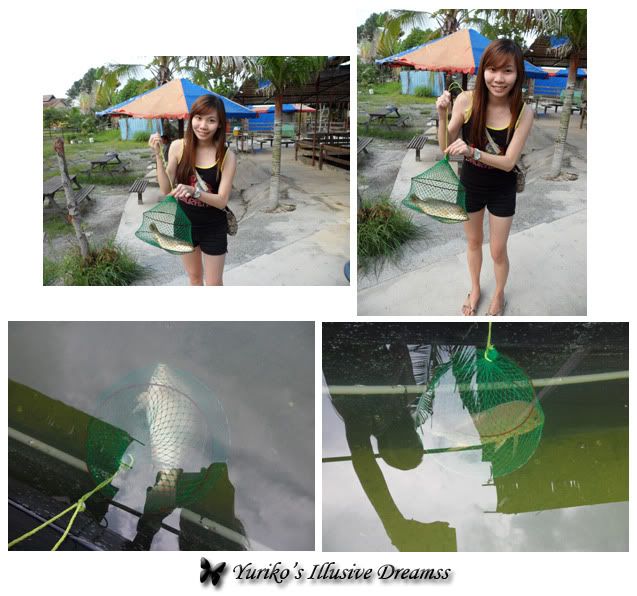 The First ever fish i caught! =D Too bad at that point of time everyone was so excited that i forgot to snap a photo of me holding the fishing rod with the fish i caught! =p
After fishing, we had the fish
BBQ
and wanted to have our dinner at the resort
Hornbill Restaurant
. But alas we didn't. The restaurant couldn't cope with the over whelming holiday crowd! Shortage of man power, shortage of food supply, shortage of tables and chairs! Thus we decided to call up the van to fetch us out to the
Pulau Ubin Seafood Restaurant
instead!
XiaoQiang
and
YY
came by after work and met up with us for dinner. Without fail, dinner with them meant a big table full of food!! After the very sumptuous dinner, we head over to the temple to pray before heading back to the resort.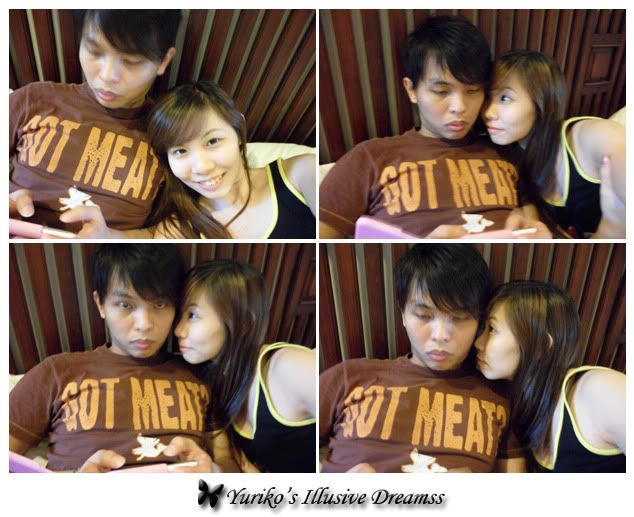 Back in our room! Resting and Him playing Angry Bird again!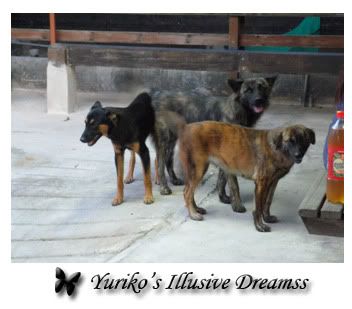 The Cute Ubin dogs!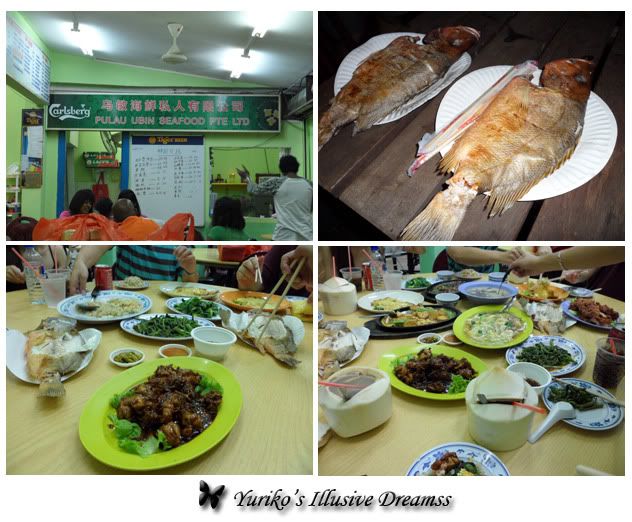 Our Dinner and our BBQ fishes~
Back at the resort, as it was late and everything else including the facilities are close, and besides going to the Jetty and open sea to do night fishing, taking night strolls and watching tv, theres nothing much we could do~ Luckily we bought a pack of poker cards to kept us entertained at night! Played poker while watching Tv and much later at night we all decided to rest for the night.
Sunday, 30May2010
Woken up by BF in the morning, and we washed up and got changed to go for breakfast. Upon opening our doors to get out, it started to rain heavily!! But thank god it only rained for 5mins! And soon it was only drizzling and so we head over to the restaurant for our breakfast buffet. The variety was only alright and the food were alright as well. After eating we went for a stroll to the jetty to enjoy the sea breeze and scenery. Took some photos and we soon head back to our rooms to watch TV and slack around. At about 11+am, we went to bath and packed up, and as we had bought too many bottles of water along, they soon got cranky and decided to play some games. Losers will have to 'water parade!' hahaa!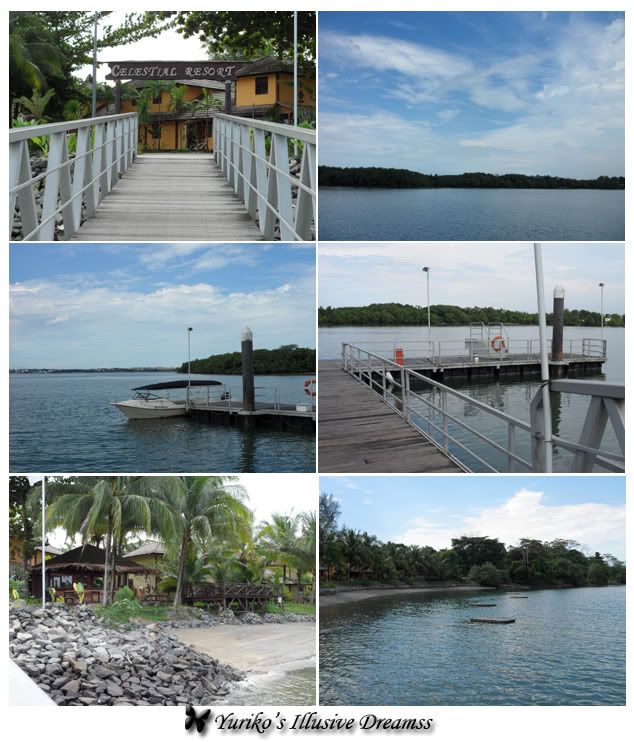 At the Celestial Jetty!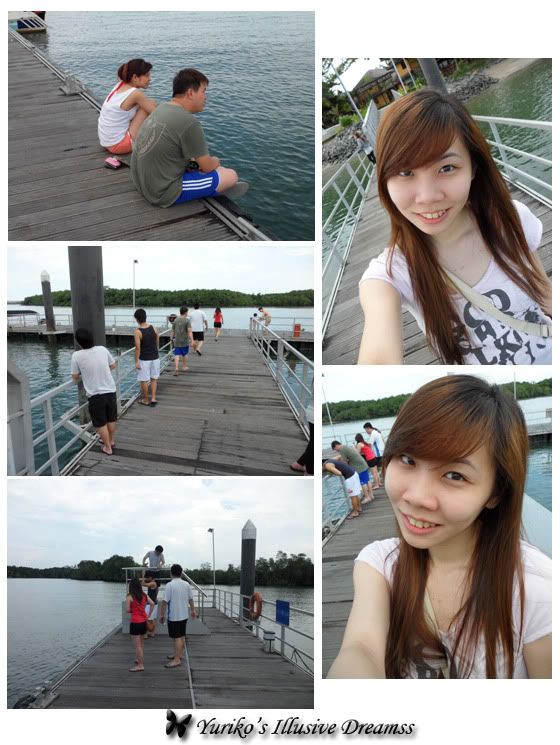 Randomness! Enjoying the sea breeze and pretty sceneries~


Jelly fish!!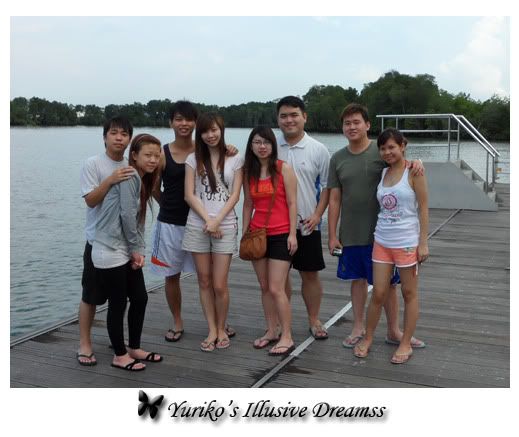 Group Shot of all of us that went to this trip!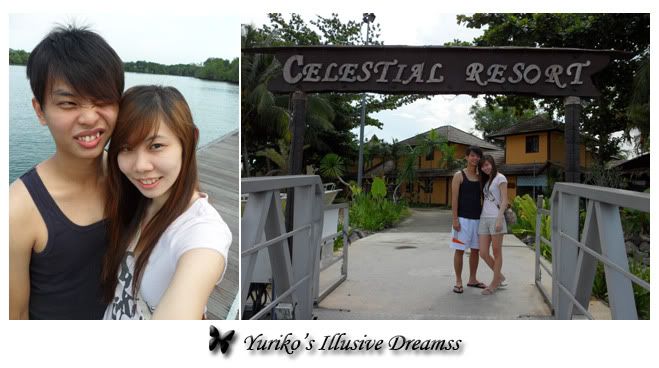 Dearest and Me!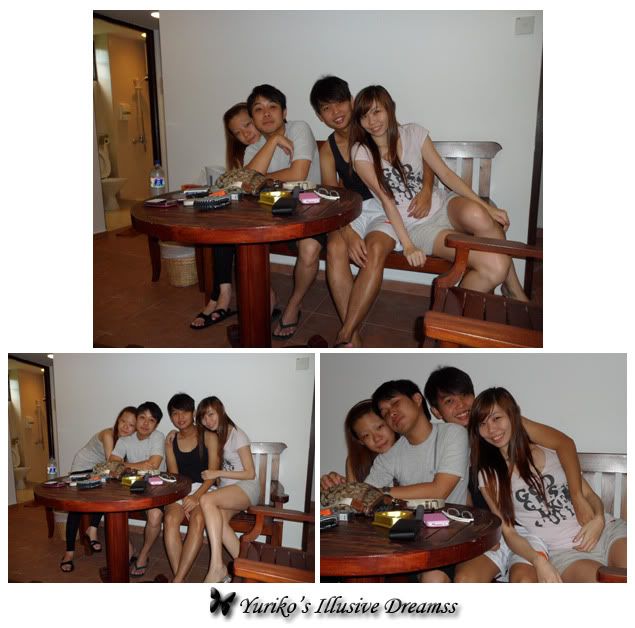 Back in our bungalow with our room mates for the trip!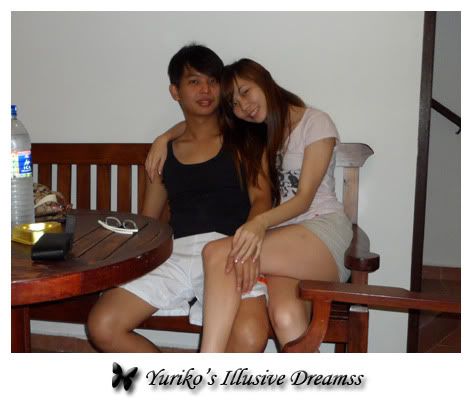 Dearest and Me~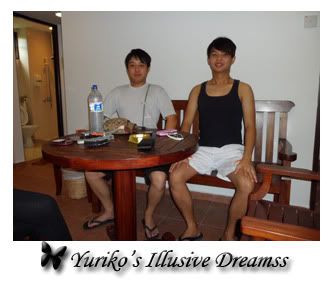 The 'Macho' wanna-be guys!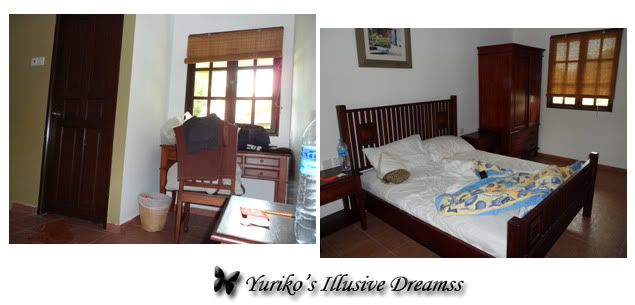 Our Messy Room just before checking out!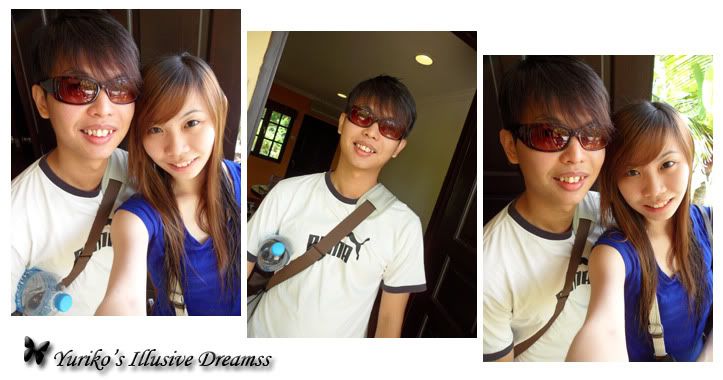 Dearest and Me before checking out!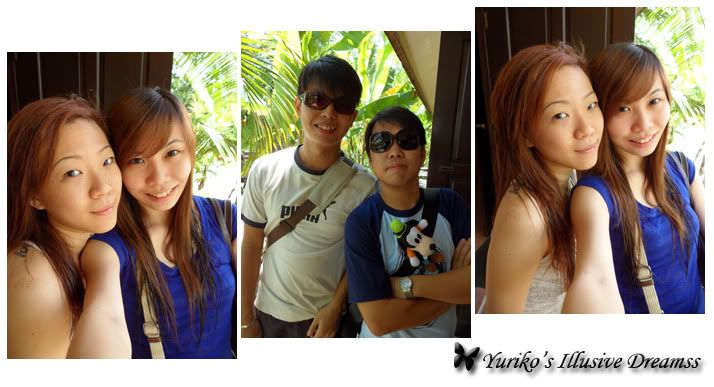 YY and Me, Dear and Xiao Qiang!
The very loving and cute couple! =)


Water Parade in Action!
After we were all done with the water, we went to check out and slowly walked to the resort entrance to wait for our van to come pick us up. While waiting, my legs kept getting bitten by tons of mosquitos! *
faints
* itchy!! The van soon came and we head back to the
Ubin jetty
and chartered another boat for our group back to
Changi ferry terminal
~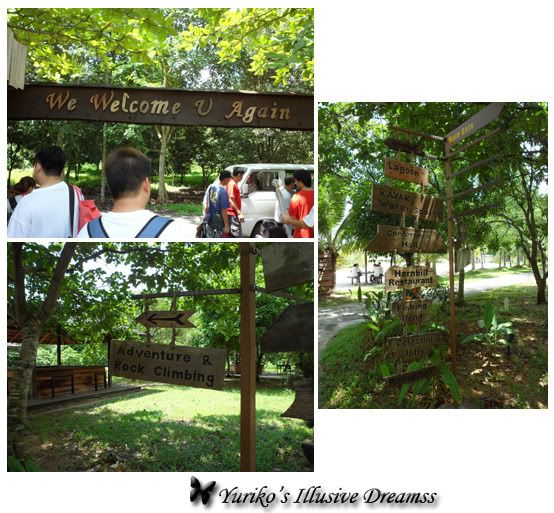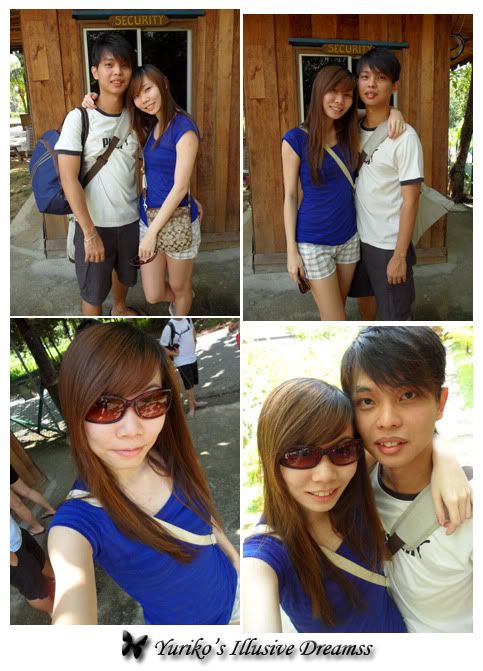 While waiting for the Van to come pick us up!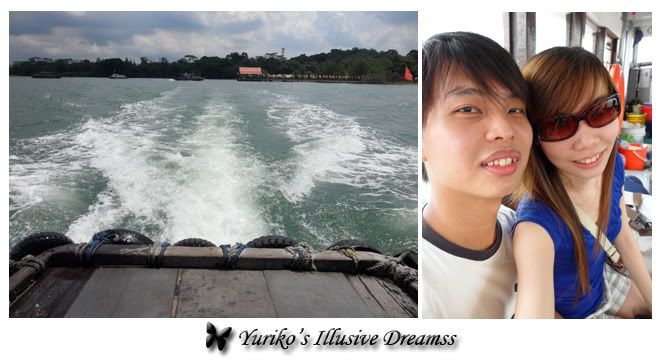 In the Boat on the way back to Changi Ferry Terminal~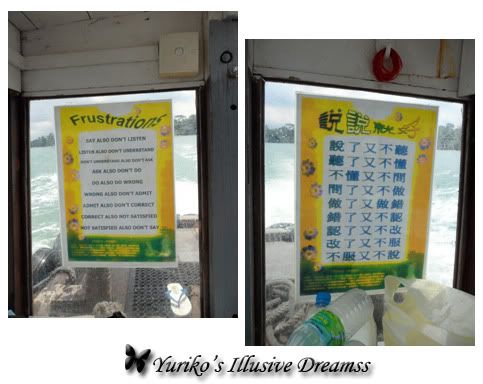 A interesting poster we caught sight of while in the boat!
Thats where we all parted and headed home.
XiaoQiang
and
YY
send me and
BF
back to bf's place to rest abit, unpacked and got changed before we drove out again to pick them up and the 4 of us spend the rest of our Sunday together~
To be continued about the rest of my Sunday in my next post due to overflowing no. of photos!