[backdated, 12June2010, Saturday]
It was a splendid event! Cocktail as usual followed by the actual dinner commencing. The Emcee was pretty hilarious and spiced up the waiting time. After which was the unique yet grand entrance of the newly wed! My cousin, Aaron and his very beautiful wife, Mary! =)
There were 2 dance performance by him and his dancers, live band singing at the side to create a very romantic mood in the ballroom, and yummylicious food which i felt was served too quickly! Lotsa catching up with relatives and cousins, and lotsa phototaking as well! =) Overall a wonderful wedding dinner!
Anyway, here's wishing my dearest cousin and his wife a very blissful marriage ahead! =)
Looking at this prestigious yet blissful wedding, im full of envy!
When is it gonna be my turn? =p
Anyway i have a PHOTO OVERLOAD~ And a Video of the Dance Performance By my Cousin and his friends. Shall upload the video soon!! =)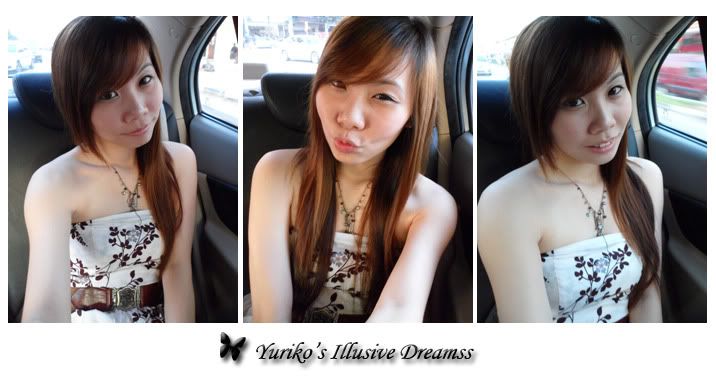 Camwhoring while on the way to Swissotel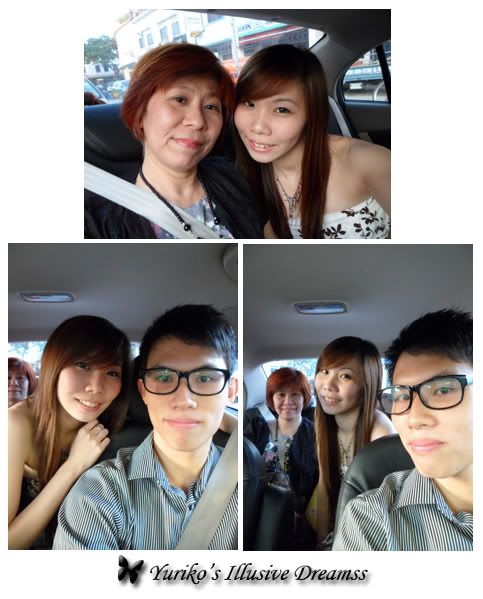 With my Bro and Mum
Inside the Ballroom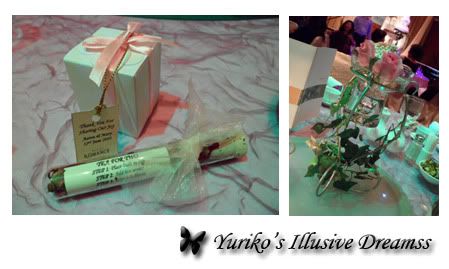 The flower deco on the table and the gifts!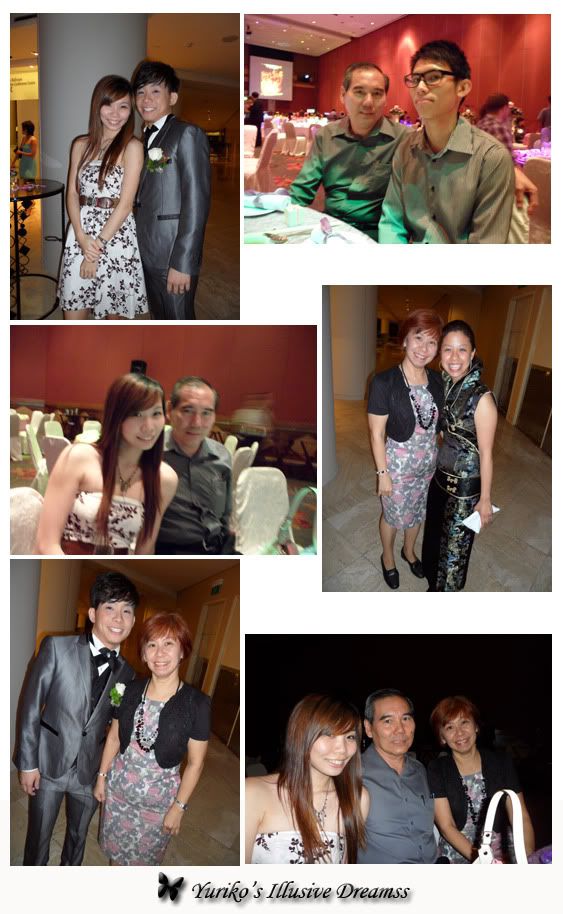 My, Mum, Dad, Bro, Bride's Sister Martha and Cousin Aaron
First dance performace to start off the event and the entrance of the Bride and Groom.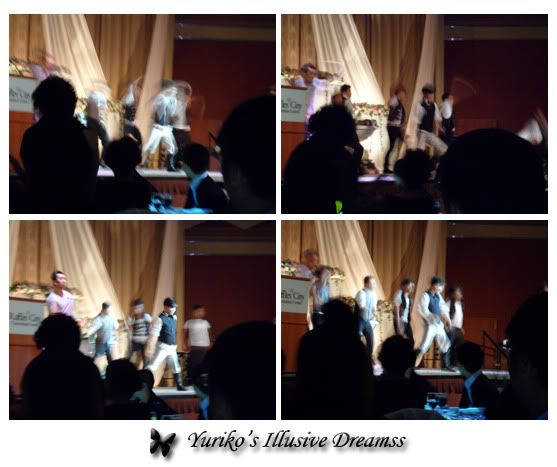 Second dance performance by my Cousin (the Groom) and his friends! Dancing to "Ring Ding Dong - SHINee" (Will upload the video of this dance soon!)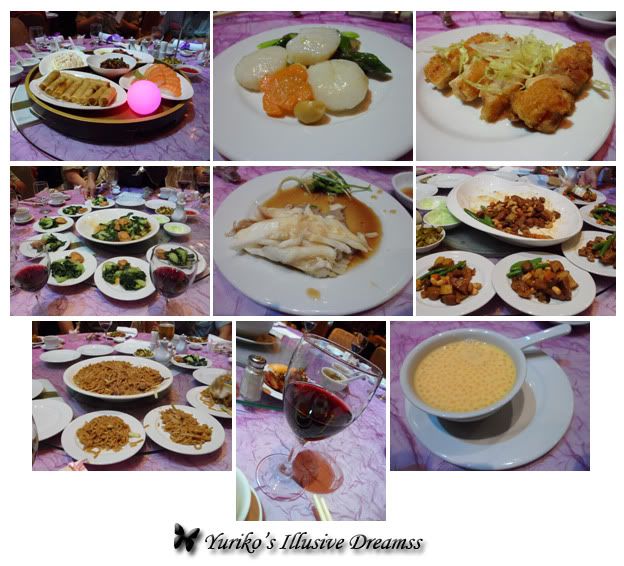 The foood and wine~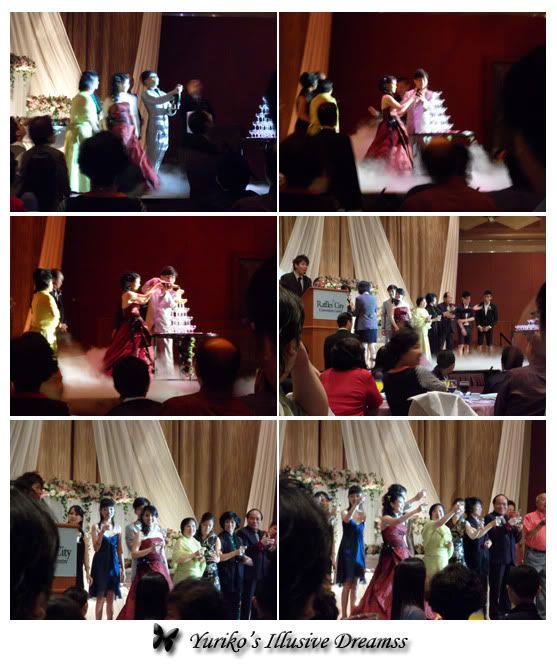 Poppin Champagne and "Yum-seng" ceremony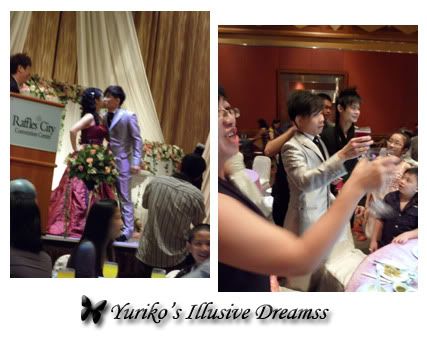 Kissing ceremony and yet another "Yum-seng"!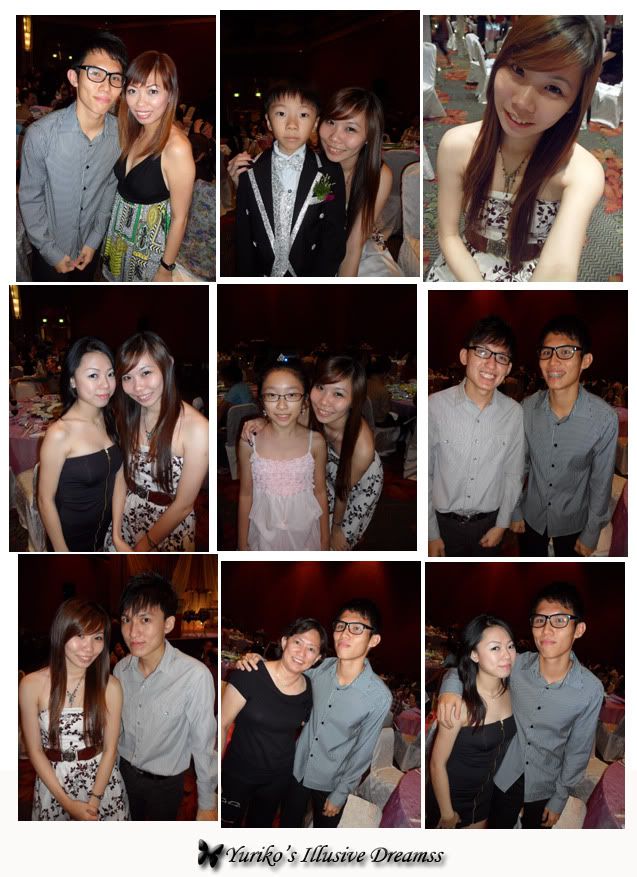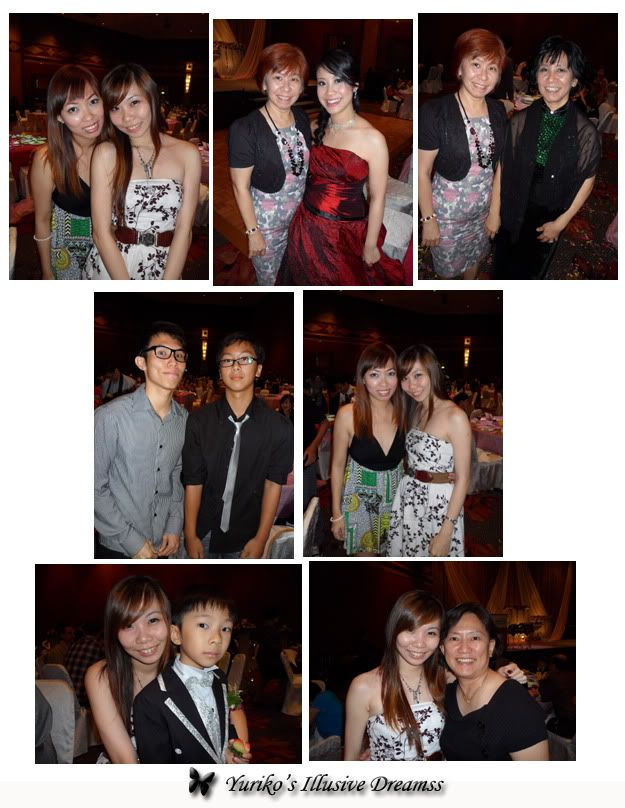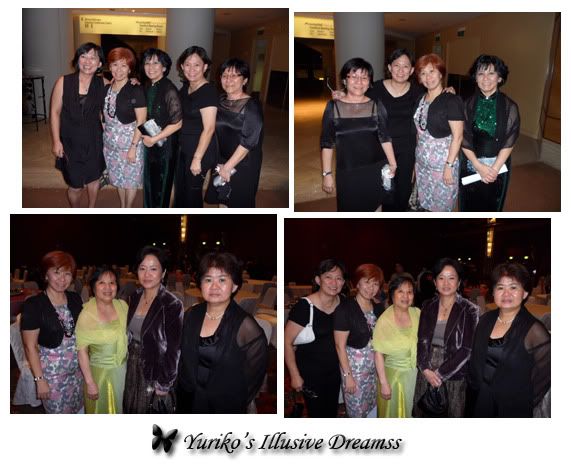 With my Cousins, Bro, Mum, Aunts, Relatives, Bride, etc~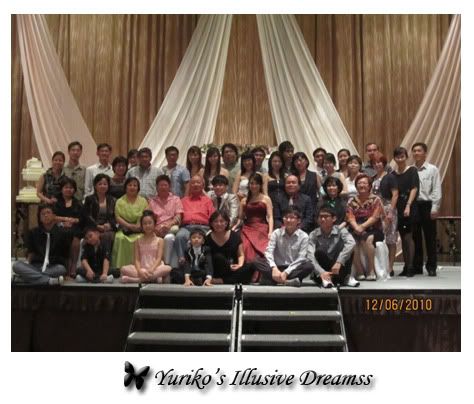 Group Family and Relatives Shot!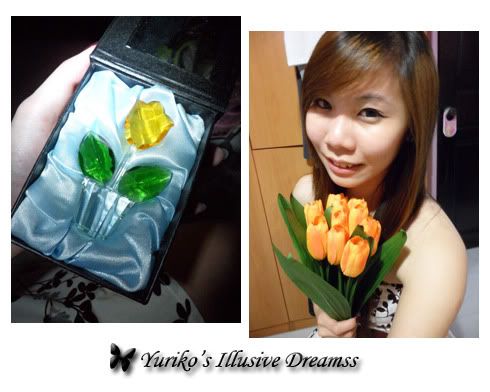 Pretty Crystal and Tulips brought in from Holland! Gifts from the bride's family who just flew in for their daughter's wedding! =)