woke up early with
Dear
as he had to go to work. He send me home first before heading to work though. Upon reaching home, laze throughout the day as i was quite tired.
At around 4, went to prepared, washed up and got dressed up and head down to
Cityhall
and to
Marina Square
. I reached at 5.30pm. -.-" i was too early! silly me saw the clock wrongly!! i thought it was an hour later~
*faints*
and so i walked around and chatted on the phone with
Caelyn
, and at about 6 plus we hang up and continue smsing~ and she asked me to snap a photo of myself at that very moment and send to her! hahah! and so i did~ guess what? she edited and beautify the photo for me! haha! Thanks sweety! =)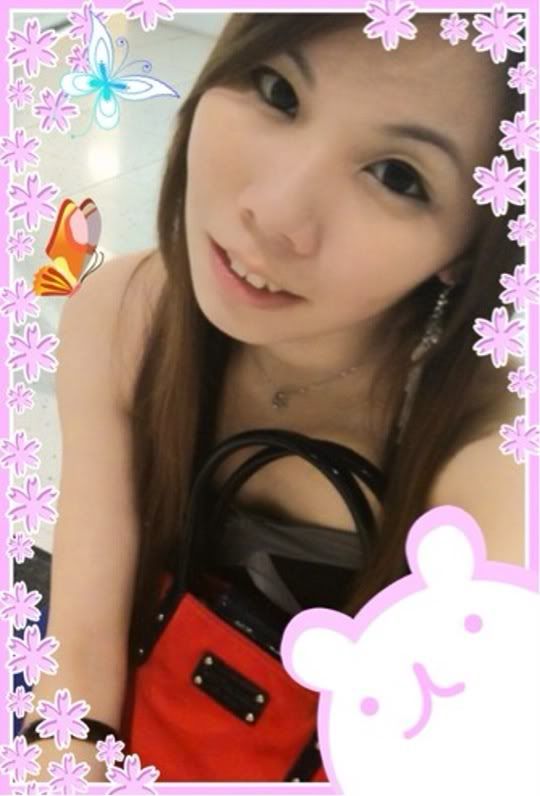 Taken while waiting for Dear at Marina Square. Edited by Caelyn! =)
Dear
soon knocked off and we met up and head down to
Hyatt Hotel
,
Straits Kitchen
, to attend his cousin,
Bennett's 23rd birthday
dinner!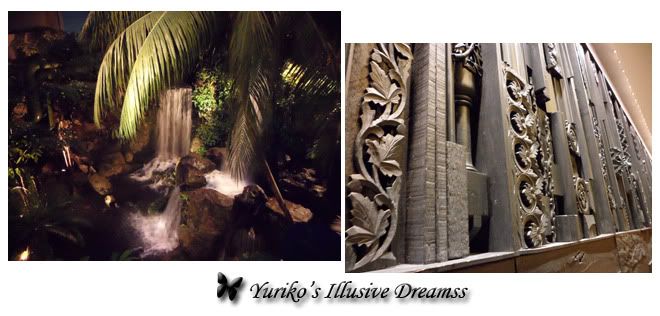 At Hyatt Hotel! Nice wall engravings, and waterfall~
Ambience wasnt good. The crowd aint good. Dinner was not very good either. Mainly because they served local cuisines. Malay, Indian, Chinese and Nyonya Kuehs~ This meant that its all Halal~ Plus I'm not exactly a huge fan of local food~ Would have preferred Japanese cuisines and fresh oysters!! haha! But nonetheless, some of the food aint too bad. Tasted quite good. But sadly the chilli crab aint very fantastic~ NOT a recommended place for sure. I will NEVER wanna dine there again!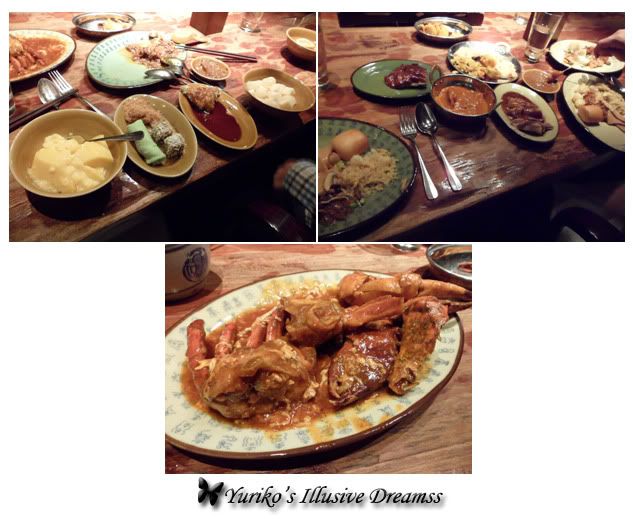 Some of the food
Well after dinner, it was time for the cake cutting session. Followed by photo taking and the adults had their wine and beer and chatted til about 11pm before we head home for the night~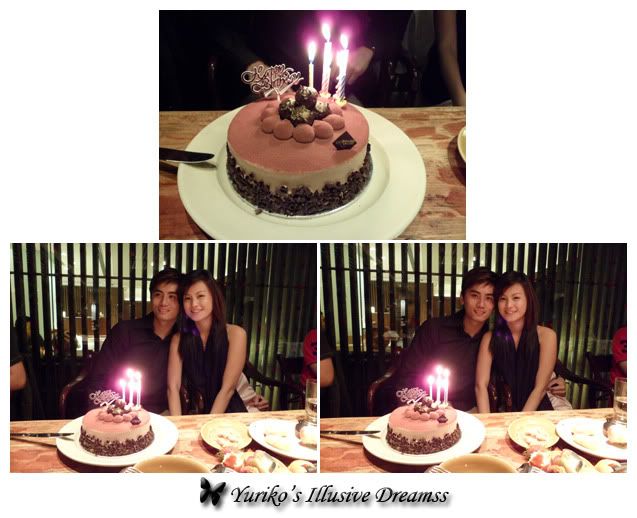 The birthday cake, and the birthday boy with his girlfriend. Bennett and Michelle.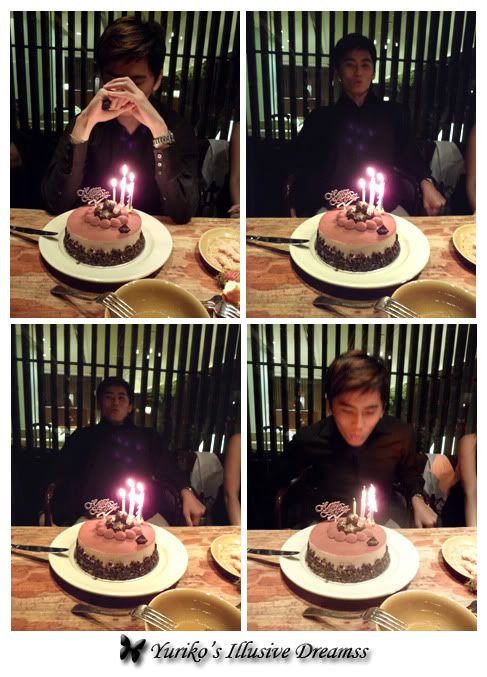 Birthday Boy making a wish and blowing the candles~ exagerated sucking in of air to blow the candles!~ haha!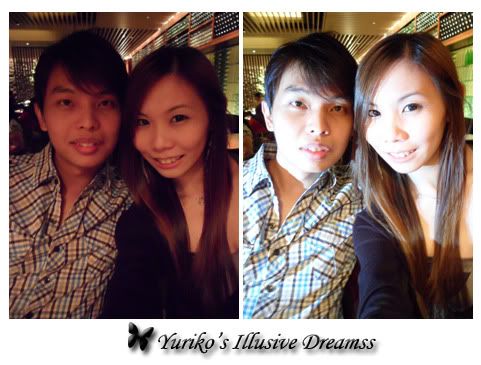 Dear and Me


Yours Truly!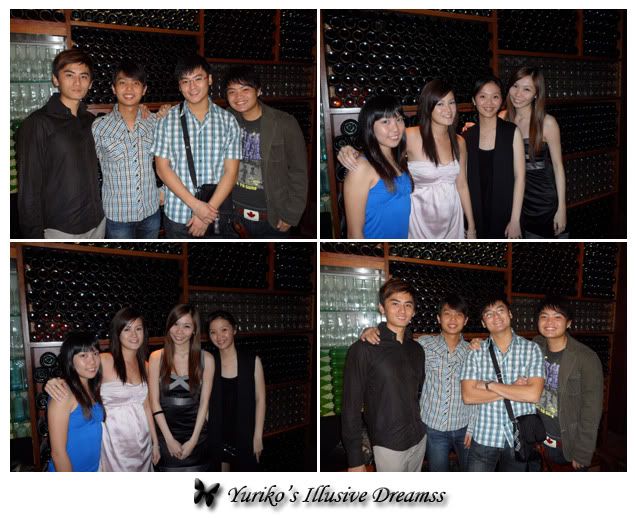 The guys and the girls. The cousins, bros, sis and the girlfriends.
(not all were in the pict though. a few of them went to the restroom!)


Joyce (dear's other cousin's gf) and Me !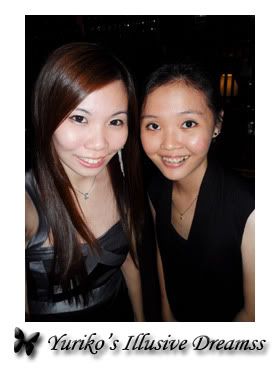 Mandy (Dear's sister) and Me!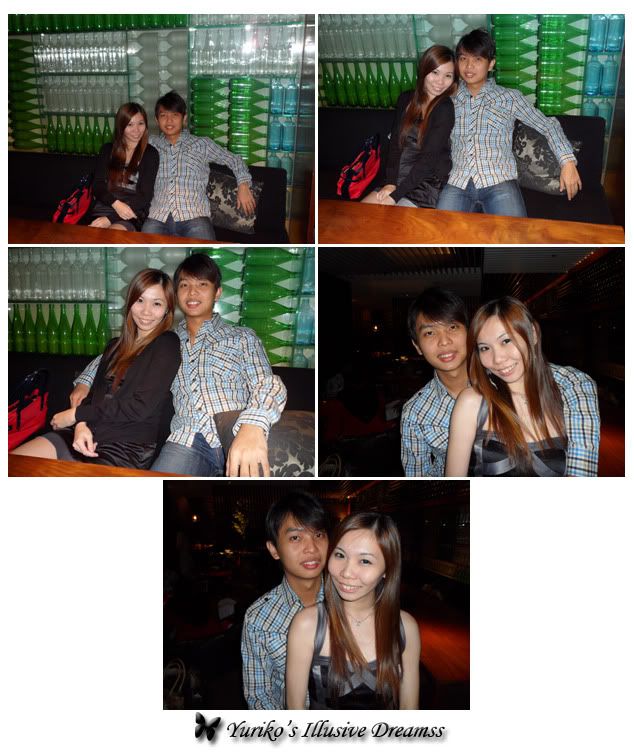 Last but not least, Dear and Me again!