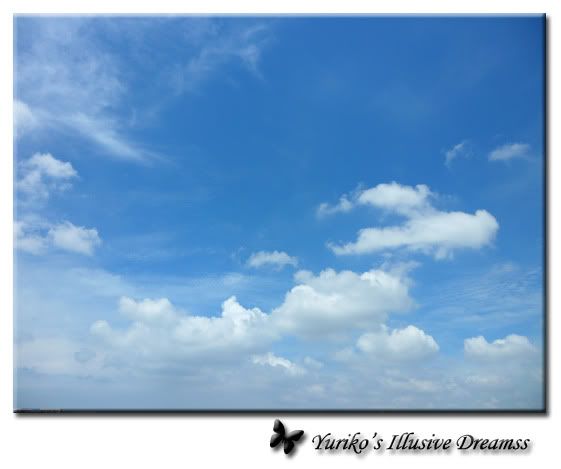 It's sucha joy to see the awesome blue blue sky with pretty white clouds upon opening your eyes first thing in the morning! What a beautiful day!! :)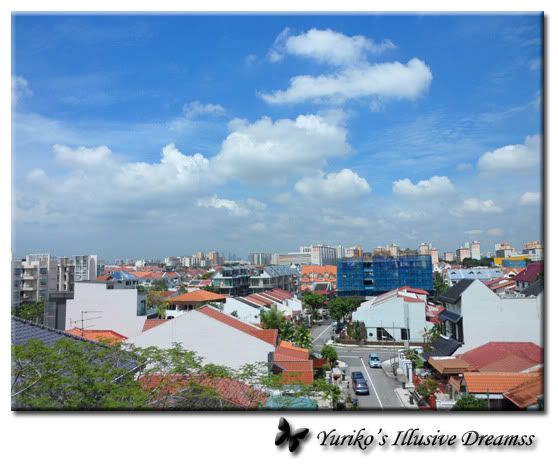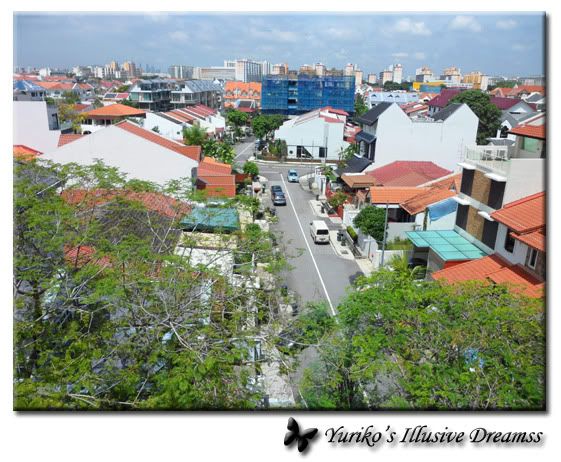 The awesome view from my room! =) yes, these photos are taken by me, and not extracted from the internet! With no photoshop or editing to the actual photo in anyway, aside from the drop shadow effect with my blog logo!!
(im lovin' my new camera (Samsung PL150) more and more!!)
sadly this beautiful sight only lasted for the first half of the day, as it started to pour again in the afternoon~
but anyway, about 3+ in the afternoon,
Bf
came to pick me up and we headed to the
Tyre
shop at
Ubi
to get his tyres changed once again, as his previous one was kinda noisy to the extend we had to talk loudly to each other while driving, and when someone sitting in the back seat talks to him, he could hardly hear! Thus he ended up changing to
GT Radial Champiro HPY
tyres! =) much quieter now, plus with good gripping to the ground for sharp cornering! =)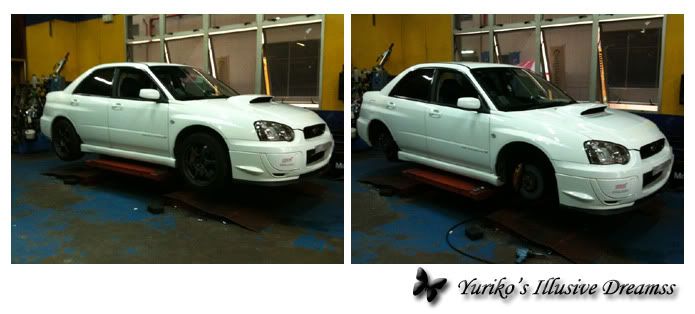 Bf's Ride being lifted up, and with tyres and rims removed!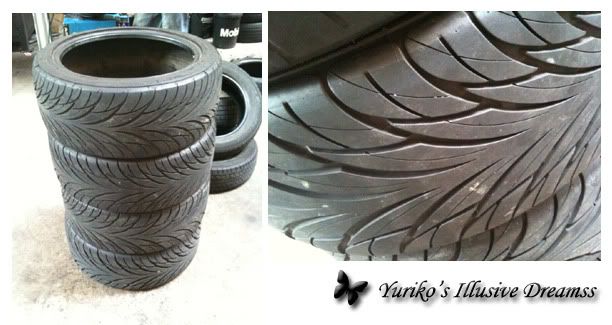 His previous tyres, Federal SS595! They're up for sales now! any buyers interested can drop me a message! Thanks! =)
I really like this set of tyres! Cuz of its awsome linings! But sadly have to let it go and change new ones!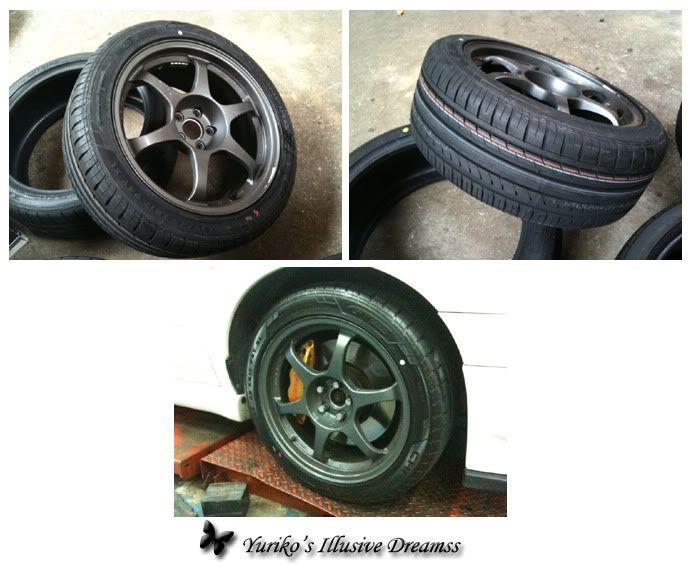 His ride's new shoes! =)
after which, went to
Bedok
to packet some food back to his place for his family and me~ watched TV and at night his mum cooked dinner for us~ after dinner, we headed to his uncle's place to watch football til 1-ish or 2am, before we head home to rest for the night! =)