was initially intending to get another
Canon digicam
, cuz i've always preferred
Canon
, due to its photo quality. but the few newer models, such as the Ixus 120, 130 and 210 doesnt look exactly attractive aside from the wide range of colours, and everyone around me tells me the shape is weird and it doesnt look nice.
and so i was recommended to look at the new
Samsung digicam
, which has
2-way screens
~! had initially planned on getting the
Samsung ST550
. Til today! i caught sight of a new model~
Samsung PL150
.
Its almost similar to the ST550 in terms of specifcations, except that the ST550 has a touch screen LCD, while the PL150 doesnt.
Plus the PL150 doesnt have the Super Macro, and the screen is slightly smaller compared to the ST550. also there is some slight improvement on the PL 150 compared to the ST550, such as the Optical zoom and Megapixels!!
But the PL150 has its special features as well. It has the Couple Shot, Fisheye, vignetting, smart filter and miniature effect, while the older ST550 doesnt! and also the face recognition feature! which i aint too sure if ST550 has the same feature or not.
now having a headache as to which to get, as each has its pros and cons! gosh! this is difficult!! cant i have a best of both worlds in 1 camera!! =(
Saumsung ST550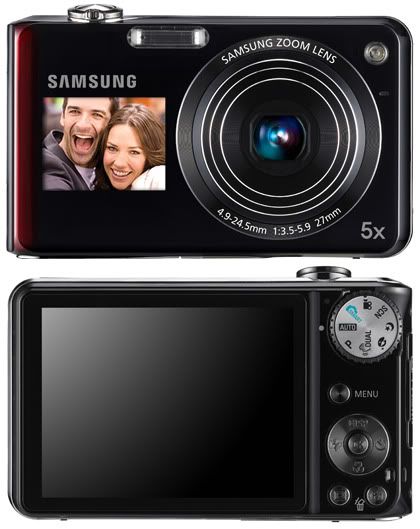 Samsung PL150
anyone with suggestions or recommendations? do comment
ASAP
!!
cuz im intending to go to the
IT show
tomorrow to check it out!!
Thanks all! =)