these 2 days, yesterday and today, we've been out and about looking for rims, and anything car related!
yesterday, went out for lunch with
Bf
and his family, after which went to
AutoBacs
and bought some stuff. Then after, we accompanied
XiaoQiang
to check out his new car. after which Bf went to change his rim. after which we went to
Katong
for
Bak Kut Teh
, followed by going to
EastCoastPark
to play some games. at night as
Bf
had to go to his uncle's place, we went back first. after the visit to his uncle's place, we went back to
ECP
again with
Xiao Qiang
and played til morning.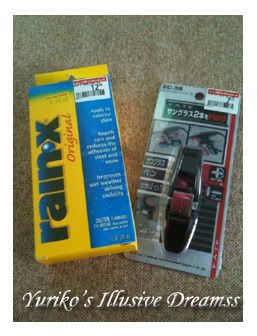 the stuff i bought from AutoBacs! RainX and new sunglass holder!
as for today, woke up and met
Xiao Qiang
again to accompany his to collect his new car, before we head around to look for rims for his new car. after travelling from east to west and west to east, he finally settled for a set of rims and tyres he like and got it changed. after he got it changed, we accompanied him down to
Bukit Batok
to meet his
Gf
,
YY
. had dinner there before we send her back and head home too~ =)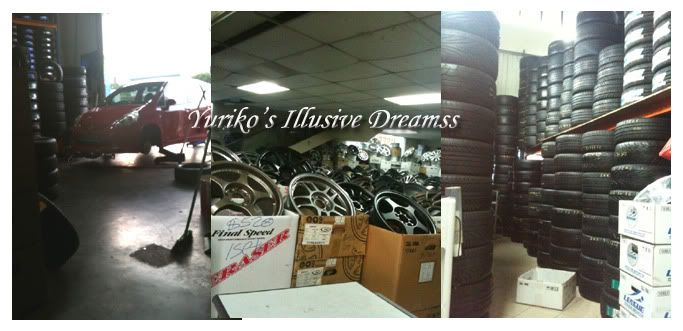 at the car workshop with lotsa tyres and rims!!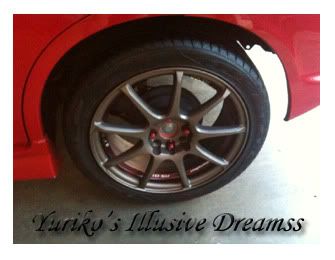 his new rims and tyre! looking gd! fits perfectly on his red car with the red linings and bolts!
-♥♥-♥♥-♥♥-♥♥-♥♥-♥♥-♥♥-♥♥-♥♥-♥♥-♥♥-♥♥-♥♥-♥♥-♥♥-
New Uber
CUTE
and
BIG WinnieThePooh
from
Dear
!! Its super
HUGE
and
SOFT
and
ultra hugable
!!
ME LOVES
! ♥ I Hug it to sleep now!! Hehe! =)