♥
stroll at ECP and supper at HK cafe!
as usual, had dinner with his family and we headed home. at night,
Dear
suggested going to
East Coast Park
for a walk and relax. We havent been there for quite awhile~ and so, off we went to
ECP
~ had a stroll and went to the arcade on the 2nd level above the bowling alley and we caught both
Mickey
and
Minnie
with only
$3
! which meant only 3 tries and we caught 2! =) after which walked around
ECP
and he caught a
Mr Bean Bear
with also another
$3
! haha! Yay! it was definitely a good catch day! hehe!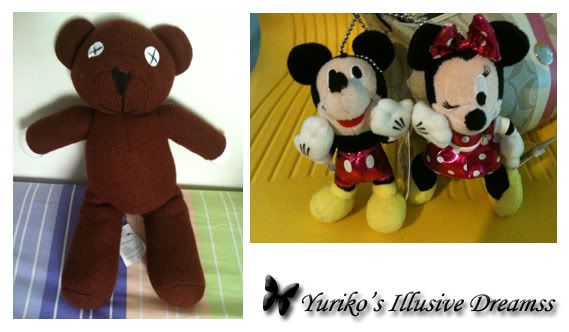 after which we left in search of supper~ wanted to have the
Pig Organ Mee Sua
near my place, but it was close, and so we went to the one at
Katong
and realize, its also closed! after driving around for quite sometime, we ended up at
C.Nai HongKong Cafe
~
ordered my all time favourite French Toast! and also the carrot cake, instant noodles and his favourite Mango smoothie with pomelo~ =) and as always, the food that we ordered are all yummylicious!! Me like!! =D
Our Supper~
after our yummylicious supper, we headed home for the night at about 2-ish am~ =)