*
Chinese New Year Day Eve~
woke up early today, and we went to the fruit store as
Dear
wanted to get mandarin oranges for my parents! and so off we went and chose the ones in the red basket! after which he send me home~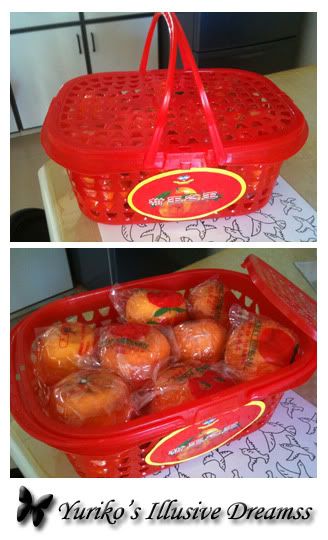 the red basket of mandarin oranges from him!
upon reaching home, continued doing some last min spring cleaning, and helped out with preparing the food, dining table, utensils, etc, for our
reunion dinner
~
dinner was as usual wonderful! =)
it was filled with family warmth, love, laughter and sumptuous yummy food! though the food this year is much lesser than every other year, but it was still too much for as again! mummy had cooked and prepared lesser food this year for fear of history repeating itself! and that is lotsa food wastages! but still, history did repeat itself! hahaa!
anyway after dinner, we all enjoyed a bottle of wine before clearing up, and prepared to countdown and welcome the
Chinese New Year
! =)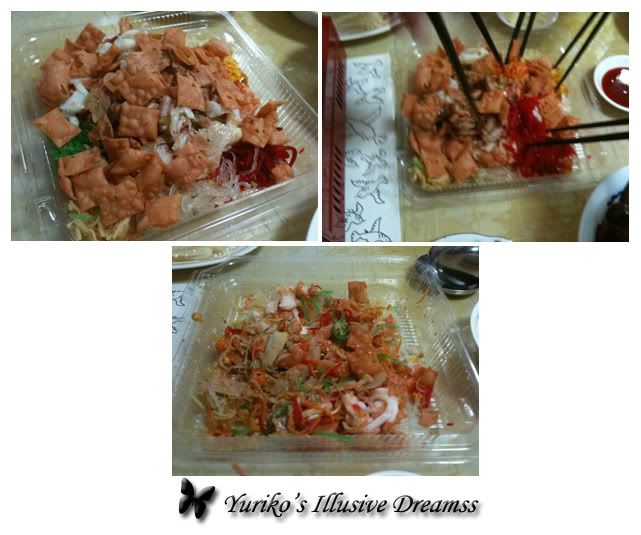 Yu-Shang~ Lo-Hei~ 'Huat Ar!'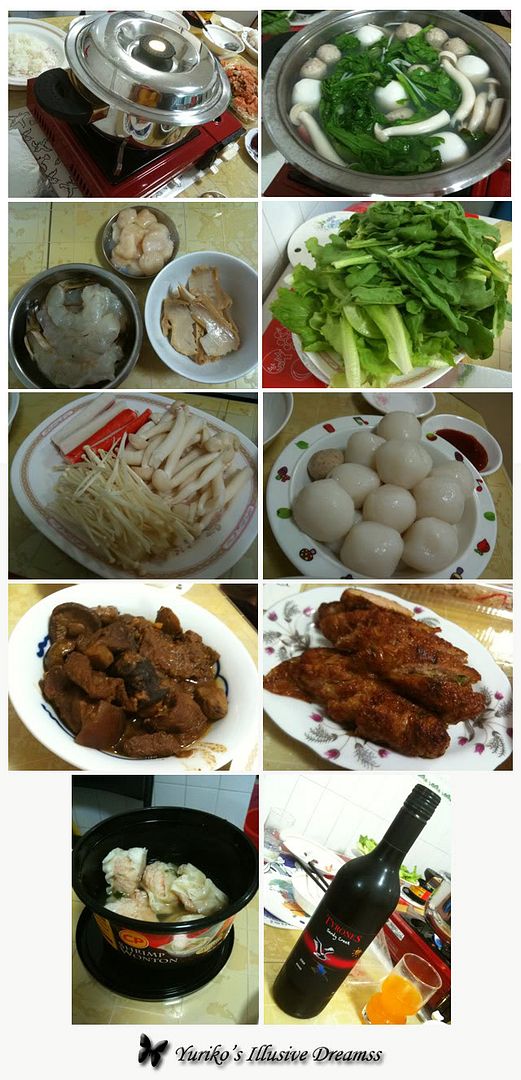 some of the foodie for our family reunion dinner~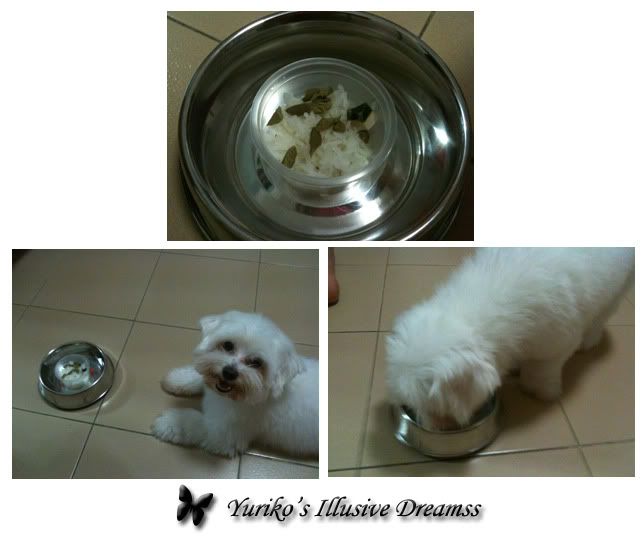 Muffin having reunion dinner with us too~ =)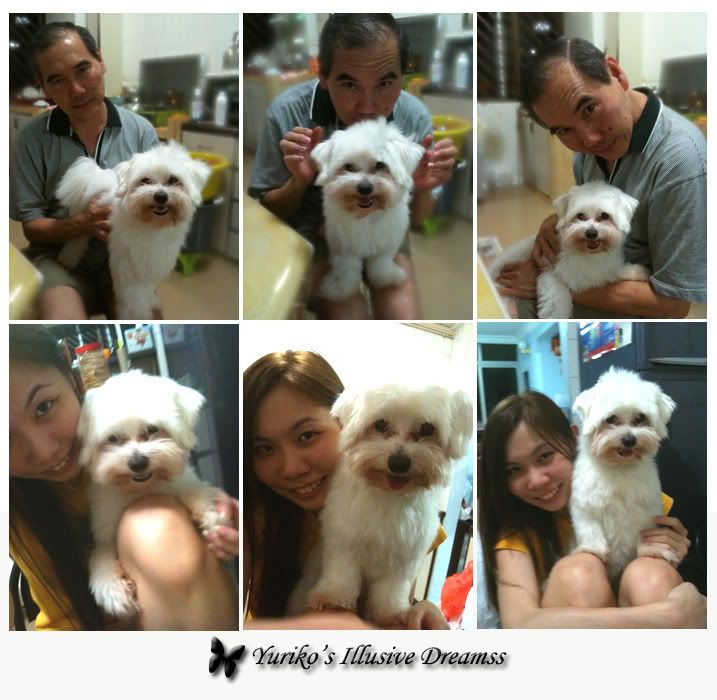 Muffin with Me and Daddy! =)