♥
Genting Highland and KL Dec09
as mentioned, i went to
Genting Highland
for another short post exam getaway from 13-16th Dec09..
Sunday
morning woke up
VERY
early, prep and we went down to
Tampines
to meet his relatives and waited for the coach to arrive. took the coach and up we went to
Genting
. This time of the year, its really crowded and we had to wait for 1 and a half hours just to check in! everywhere was crowded and filled with lotsa people~ from the shops, to cafes, to restaurants, to themepark, to casino and to the arcade! we ended up getting rooms on the highest level!
Level 28
!
spend most of the time eating and in the casino~ ended up i didnt buy much during this trip~ only gotten some hair clips, a sandals and a shorts.
Mr N
gotten quite a few stuff this trip though. and we seriously ate
ALOT
! gosh! its a long time since i last saw so much food ordered on a table!
anyway we spend the first day at
Genting
, second day at
KL
, and the rest of the trip back at
Genting
. went to
Sungei Wang
and a new shopping mall in
KL
, called the
Pavillion
. quite a nice place and its really huge~ and i love the
Dim Sum
there! really yummy! =)
overall, the trip was okay~ only thing i dread was having to wait and find and wait some more thus wasting alot of precious time~ and we ended up having to keep rushing around~ tts one of the problem with going in sucha big group (11pax)~ but the gd thing is that its much more fun i guess. and
Mr N
won a lil from the Casino this time, but again i lost~ sigh~ =(
and i didnt take much photos this time. sigh. im in need of a new camera! seriously!! =( gotten only some photos from his cousin's camera though~ and a few from mine..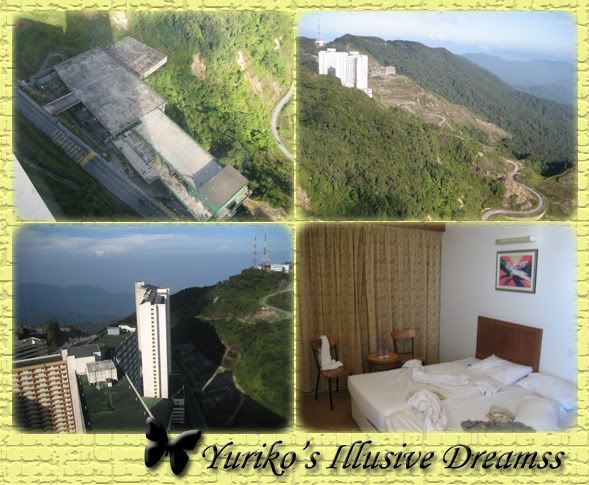 the view from our room~ and a snapshot of our messy room in the morning of day2!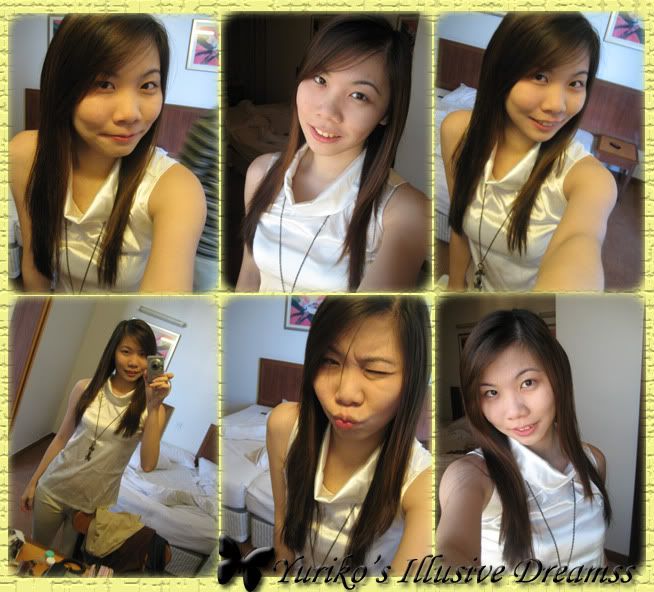 yours truly taken in the morning of day 2 before heading to KL~ camwhoring while waiting for him to be done preparing~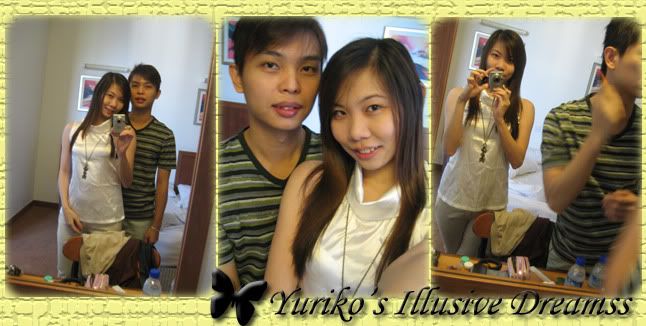 ♥ us~ =)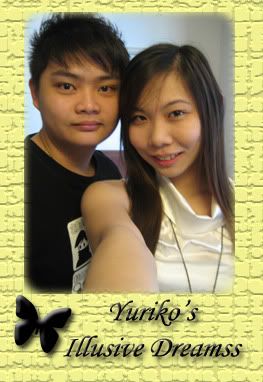 me with his younger brother while waiting for him to be done preparing!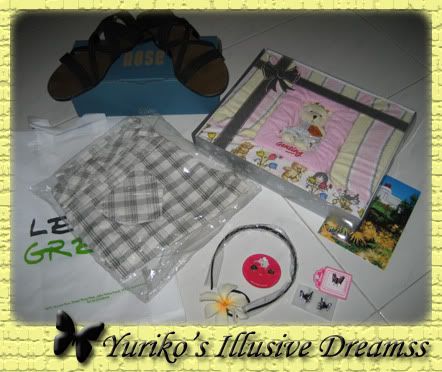 some of the stuff i got and an item i exchanged using the tickets we won from the arcade!
(
i've ONLY got these few photos in my camera~ still awaiting for the other photos from his cousin and bro~ will upload them once i get them =)
)
anyway looking forward to my next getaway next year~ destination still not confirmed yet though~ haa~ probably going on Cruise, Taiwan, Thailand or Genting again! =) weeeeeeeeee~