recollection and memoirs of her 3years with her COT~
Warning! this will be a long long picture filled post! thus bear with me~ have tooo many photos with my lovely COT, but i managed to pick out some and collage them to shorten this "should-have-been-VERY-long" post. haha! =)

Btw this post is kind of a continuation of my last post. [Exams are OVER!!]



last few mugging sessions were largely spent at
Alan's crib
located at
Bayshore
. All of us of my COT were present ; namely
Jerrain, Mike, Alan, Kelvin, Jeffrey
and
Me
, and also
Seth
who does come at times.... spending numerous hours mugging, bejewelling, singing, having dinner together that really felt like family reunion dinners together~ the kinda warmth that i've nv experienced with my other friends. It felt as if we were staying in the university hostel, where we get to see each other everyday in our most unglam and homely manner.
Going for swimming sessions, tons of smoking sessions, stay overs, drinking sessions, eating sessions, debating sessions, so on and so forth. Though we were all feeling very stressed up for our last hurdle. We were mostly still having fun and laughters in each other's presence.
Awww....im really so gonna miss these bunch of people and these moments of my life....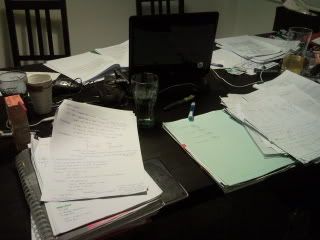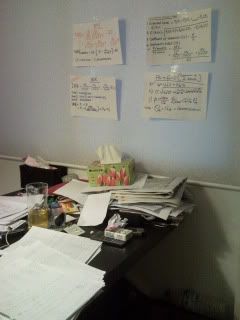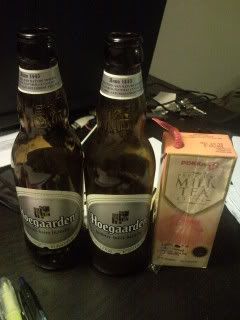 while studying at Alan's crib~ some random picts of our notes, our mess, our drinks~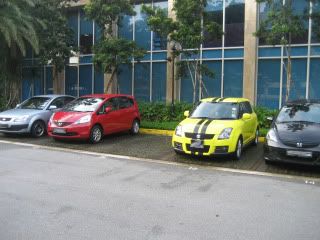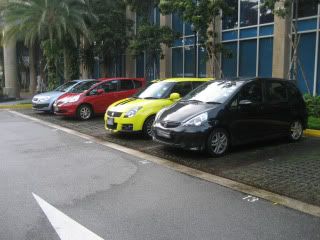 Left to right: Me, Rain, Kelvin, Jeffrey!
An update of our ride since our last photo 2yrs back!
Our rides in MDIS Unicampus carpark! (before our last exam)(This pict was very impromptu! thus explains the gap in the middle~ we just happen to all arrive at the same time and park at the same area~ and as we were rushing to do our last min revision before going into the exam hall, we didnt repark and arrange the car to fill the gap to retake a better picture! haa~)
This time round, short of Alan's ride and Mike's leg!
Sad~ Never a complete car group photo!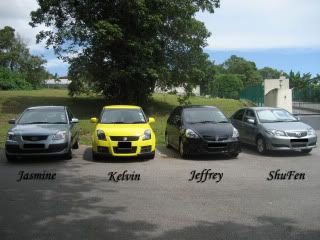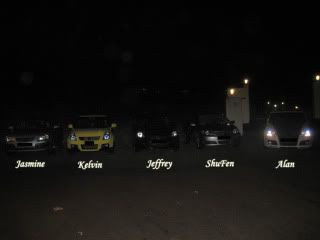 Our rides at KAP! (in the day and at night)
(back then, it was short of Sebas's ride, Alex's bike, Mike's bus & Jerrain's legs!)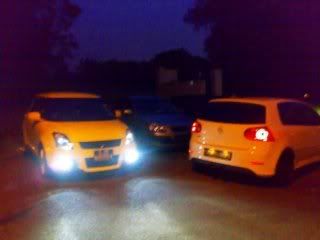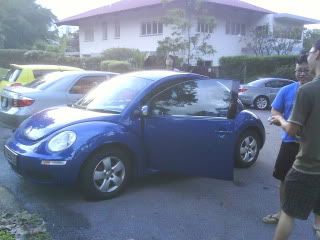 Left Pict: Kelvin's yellow banana bumblebee, My lil baby and Alan's White Turbo GTI
Right Pict: a blue beetle~ Alan's temp car while his GTI was under repair. and it brings back memories of the 6 of us squeezing into that tiny car! haha!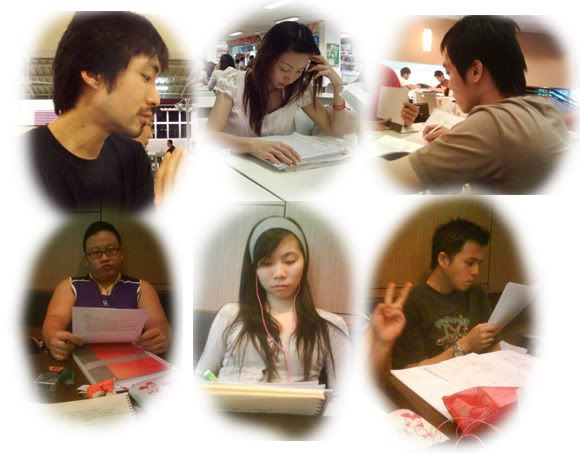 Our Mugging days~ Each of us in our stress mode~
Top left to right: Alan, Jerrain, Jeffrey
Bottom left to right: Mike, Me, Kelvin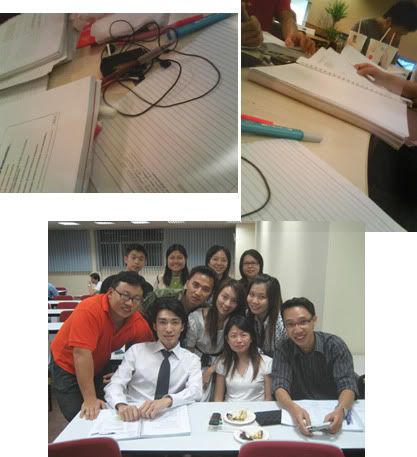 Random shots and a group shot taken in class in Yr1!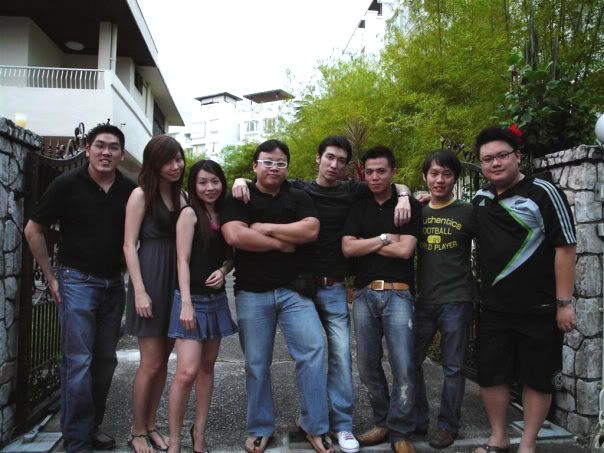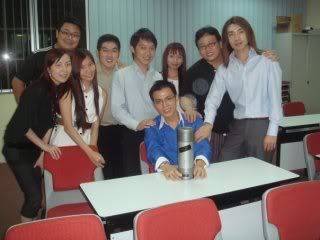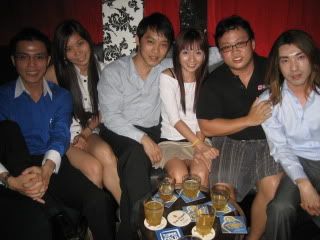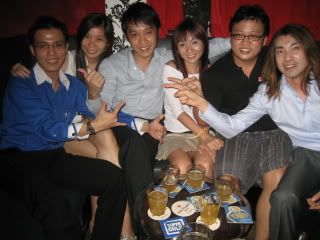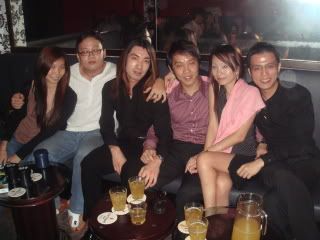 a few of the Group shots with my Circle of Trust thru these years~ =)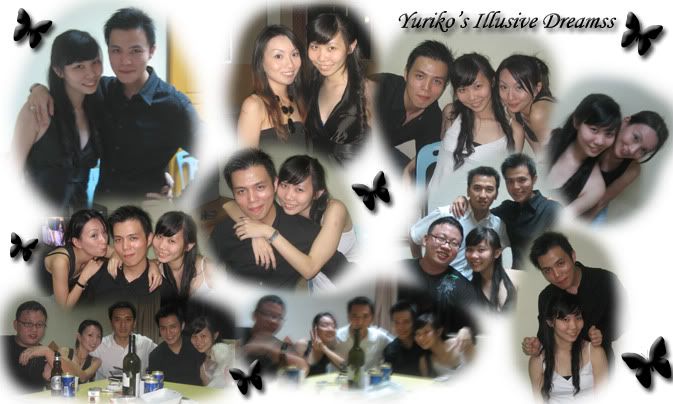 with my COT during my 21st bday party~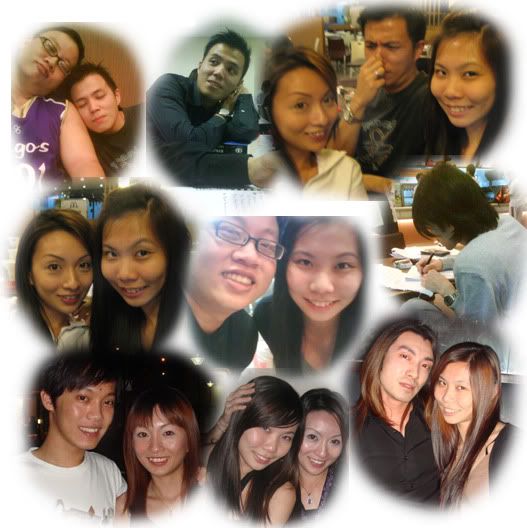 random outings and mugging sessions~ =)