i Love Sundays~
went out to
Tampines 1
to have lunch to celebrate my
Bro's bday
in advanced since he wont be home but in camp on his actual birthday.
Manpuku
was where we had our lunch!
Food was Fantastic
! in fact so good that i forgotten to snap photos!! haha! Anyway its basically a
Japanese
food hall concept that offers authentic Japanese cuisine in a Japanese gourmet street setting! 10 counters in the food hall will include renowned restaurant names such as BOTEJYU, YOSHIMI, HOKKYOKUSEI, AOBA and traditional Japanese food establishments famous for their dishes. You can probably visit the
website
to find out more! Totally
recommended
to all Japanese Cuisine Lovers! =)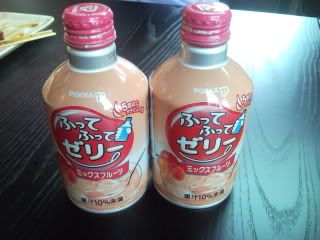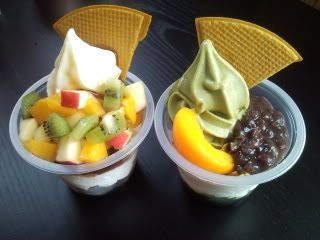 end up i only manage to snap 2 picts! one of our yummy jelly like drink and ice cream~ =)
After a yummylicious sumptuous lunch, we walked and shopped around before eventually going home. =)
Anyway
Happy
advanced
Birthday Lil Bro!
=) *hugs*