its been a very Lazy Sunday~
i pratically lazed the whole of today! doing almost absolutely nothing but sitting in front of my lappy. i didnt even feel like walking. totally lazy!
anyway just a quick run-thru of my wkend as usual~
Friday evening 5June09
,
Bf
came to pick me up and we went for the
2nd session
of
Bible Study
,
Song of Solomon
at
Expo Hall 1
. Before which, we went to get hotdogs and a drink from
Orange Julius
and made our way there.
BS session
was once again very good!! After which we went to
Bedok
to have dinner with a few others of our Cellgroup members. =) Headed home aftermath and watched tv before heading to bed.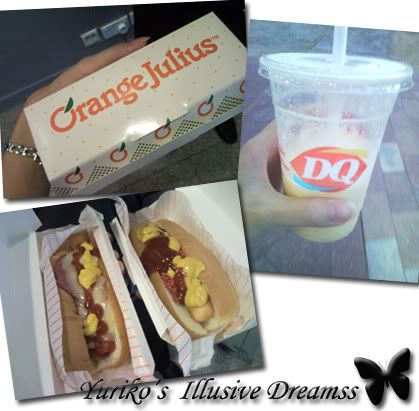 Orange Julius! My Pepperoni Hotdog and His Bacon and Cheese Hotdog, with out Banana Julius! =D
Saturday morning 6June09

,
woke up and we went to the post office to mail out the forms for our
Advanced Diver Card
! We then went to
Katong
for our fave
Beef noodles
that we havent ate for quite some time! =) He then send me home as he wanted to revise thru his work stuff over this wkend. Thus i lazed at home and waited for
Sylvia
to come over to my place before we took a cab down to
Church Service
! Our service was with
Pastor Mary Alice
! =)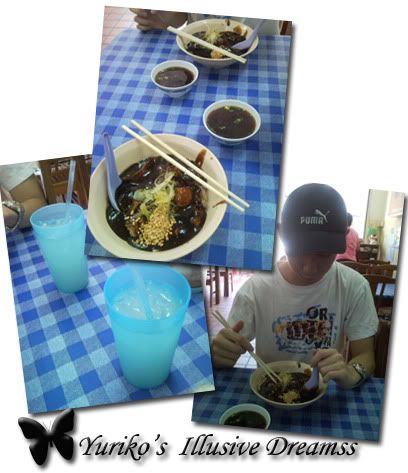 Having Beef noodles at Katong accompanied by Barley drinks~ =)
After service, we went to
Simpang Bedok
for dinner and fellowship. after dinner some of them left including
Sylvia
, and the
10
of us,
John, Christine, Jeremy, Zixiu, Shixiong, Chewlin, Lawrence, Leon, Shihui
and me continue our fellowship session at
Holland Village Coffee Club
! had the yummy
Mudpie
with drinks and chatted til late before we took a cab home and ended the night. =) its been a fantastic night where we chatted about everything under the sun, only thing tt i wasnt very entertained with was the topic on Gory stuff tt totally irks me and caused me to turned pale and i almost puked! faints~ my imagination is pretty good thus telling me such stuff would totally turn me off! other then that it was all laughters and everything fun! =)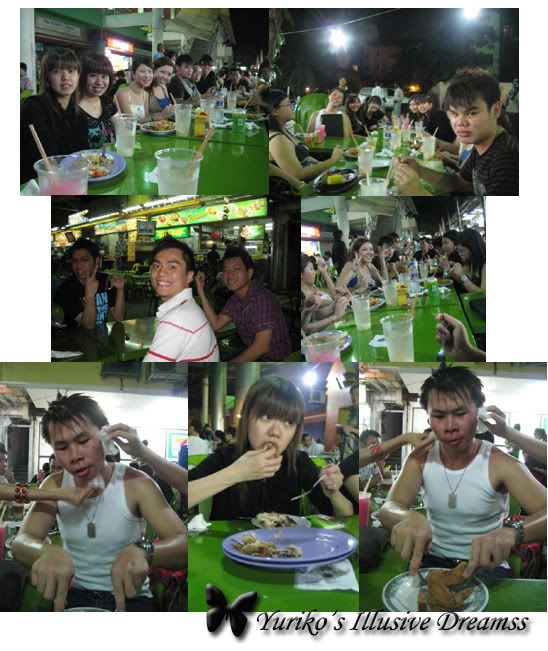 Fellowship~ Having dinner at Simpang Bedok! *unglam moments~* where leon is operating on the chicken to cut out a piece for shihui! haa~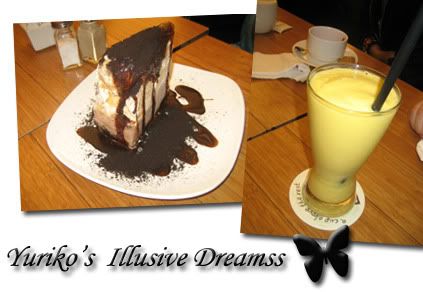 Our Mudpie and my Or-Mango Smoothie at Holland Village CoffeeClub!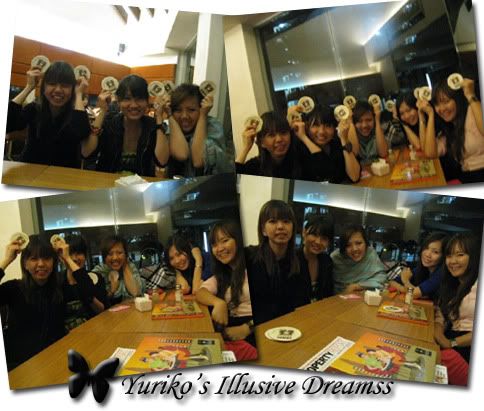 the girls~ or rather the sisters~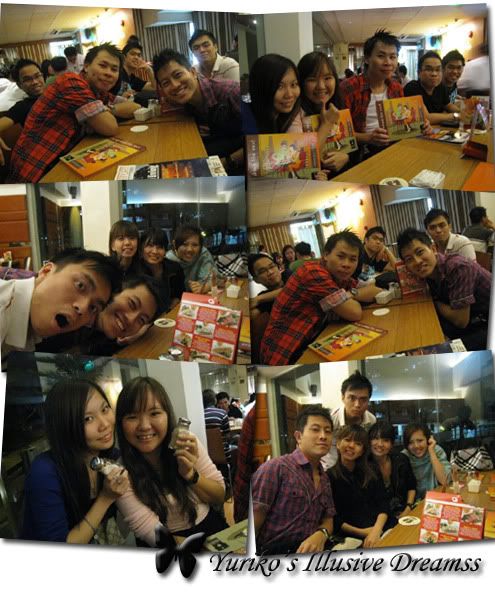 Bros and Sis~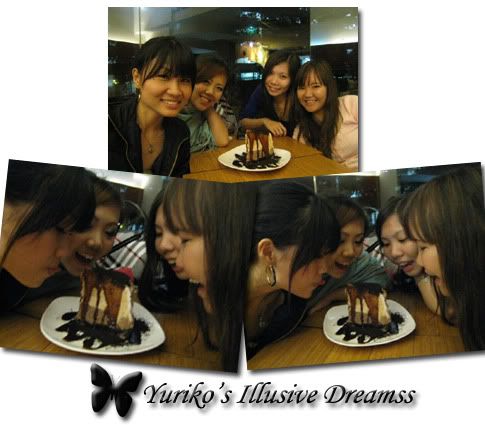 the four of us sharing the Mudpie! *unglam greedy moments*~ hehe!
as for
Today
as mentioned i literally rotted the whole day not doing anything productive at all. but i've promised myself tomorrow is gonna be a very productive day, as my
Mugging mode
shall commence tomorrow!! i can sense the intense
STRESS
coming~