Farewell party for Lance!
spend the whole of my day studying at
KAP
as usual. Studied til bout 11pm before we parted and went home. i then changed and took a cab down to
Golden Mile Complex
to meet
Simin, Linda, ShinJin, Lance, Nic, Dicky, Tong, Darren , Sha, Cheesy
and their friend at
Thai Disco 2
for
Lance's farewell
, as he'll be leaving
SG
to further his studies.
It was like reliving my clubbing days back in
sparks, club 3
and
rush
! the DJ played techno music!! haha! all of us got so excited upon hearing those songs! brings back younger days memories! as we were all dancing on higher ground, i guess the DJ caught sight of us and our excitement and decided to play a couple of techno songs til i got tired (
getting old ya. no stamina unlike in the past where i can dance for hours nonstop!
) and sat down, before the DJ played other songs~ haa!
anyway the night was great with wonderful company of my friends, jugs of beer and Johnnie Walker Black label~ and at about 3am we left as the places closes for the night....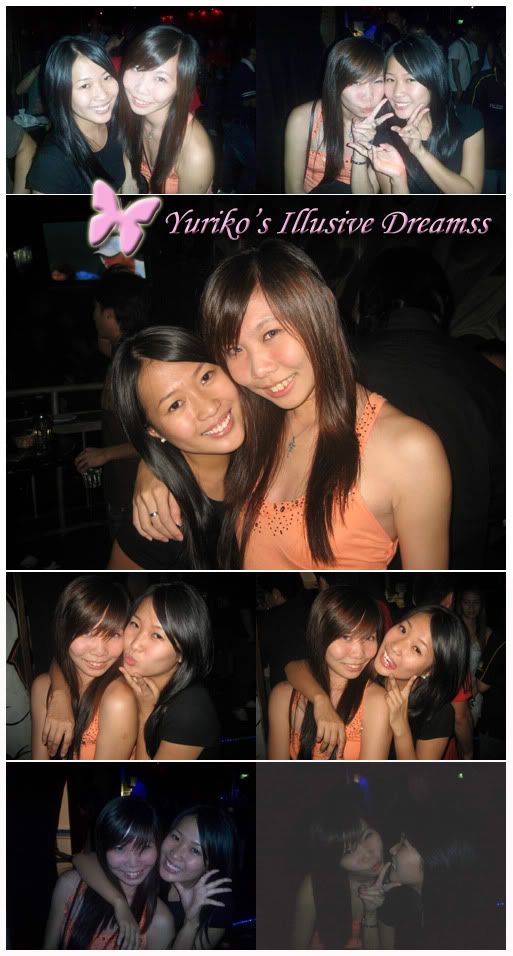 Linda Darling and Me!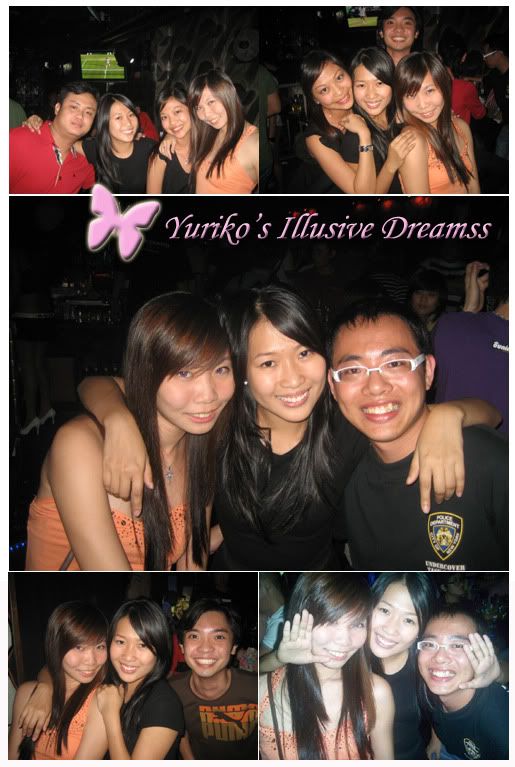 Me and Friends! (Main Pict :Me, Linda and Lance!)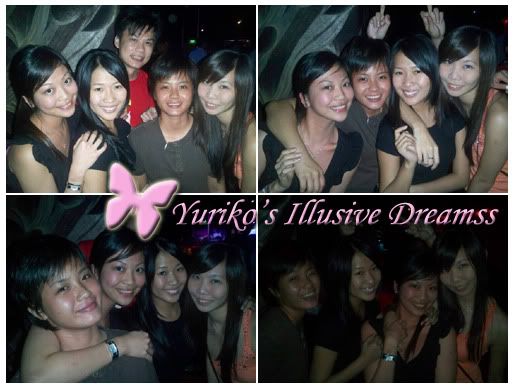 the girls for the night!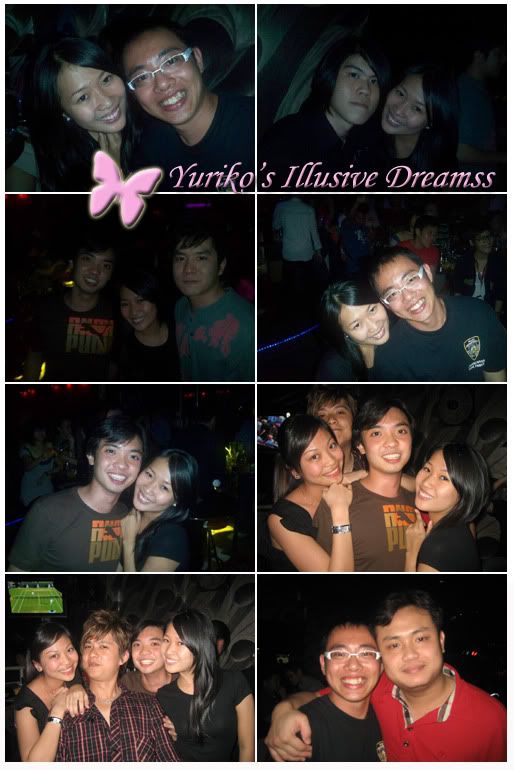 the people~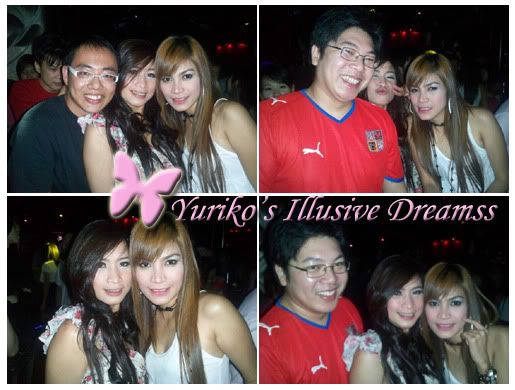 Lance and ShinJin with 2 of the Thai Girls!