Embracing the SUN, SAND and the SEA!!
woke up
VERY
early this morning! probably at 7.30am! looked out into the sky and realised its dark, cloudy and gloomy! got kinda worried and smsed
Daphanie
bout it. And she assured me that the Sun is gonna be out later as she had checked the weather forecast! How efficient! hehe!
And so i prep and took the train down to
HarbourFront
to meet her! She then drove us into
SENTOSA
~! Yay!!
Island Life! My LOVE!
=D with the 3 beautiful
S
elements of life on earth! The
Sun
, the
Sand
and the
Sea
! I just love the outdoors~ hehe! Its been close to 4yrs or more since i last went to
Sentosa
to get myself tanned! the last time i went to
Sentosa
which is the closest i got was last year during a
Maltese gathering
, but all we did was to let our lil furkids mingle, swim a little and had picnic while we chatted!
We then head to get new mats as i had given my old straw mat away years back! after which we headed to
Palawan Beach
to get ourselves
SUNTANed
! Yay! And as its was the first time i met her since i knew her 3 to 4 yrs back, we had lots to chat and catched up on! chatted while tanning and of cuz did our camwhoring! after an hour plus, the cafe nearby opened and we headed to get ourselves an Ice Cold
HOEGARDEN
each while having
Calamari
! Yummy! =D
at Sentosa Palawan Beach! =)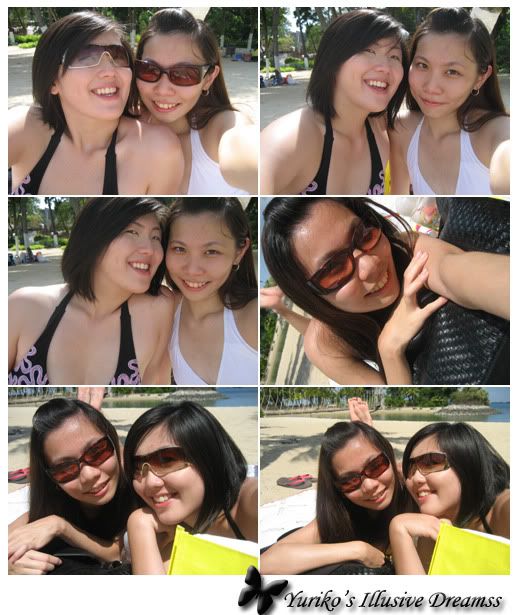 darling Daphanie and Me! Suntanning~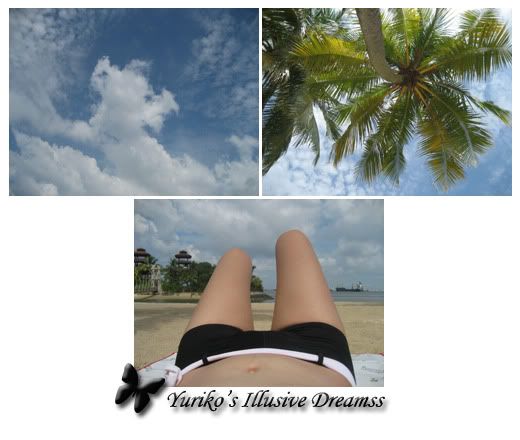 The awesome looking blue sky with white clouds!, the coconut tree above me and my legs! haha! Stuff i were looking at while suntanning~ =p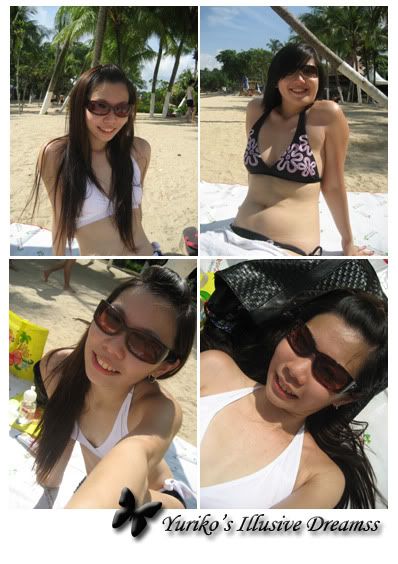 Camwhoring~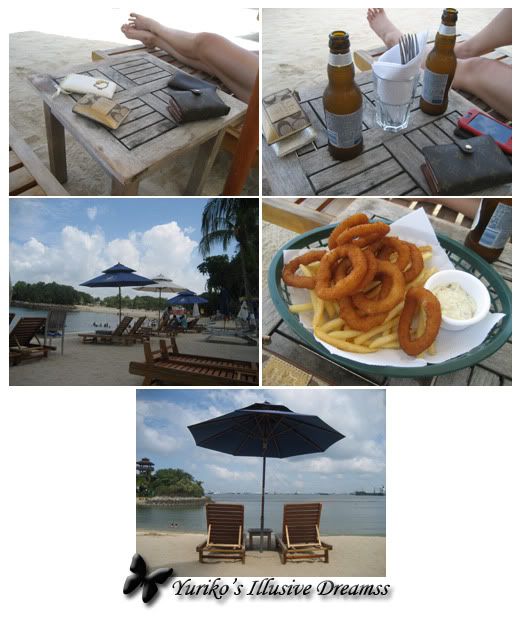 at the cafe! the beach view, our HoeGarden, Calamari and belongings~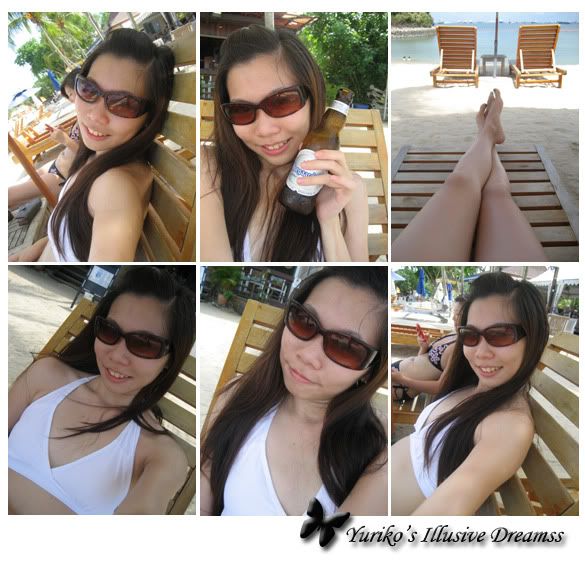 basically in self-indulgence! I LOVE the sunny island life with ice cold hoegarden!~ =p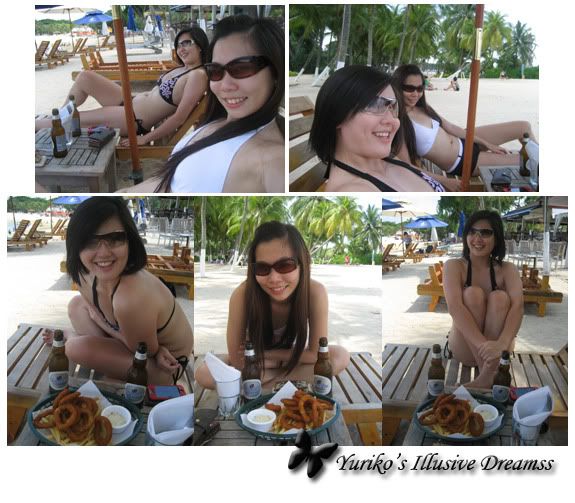 My Beach Babe and Me! =D
after the drinks and snack, we went back to our spot and continue tanning for a lil while more before the scorching afternoon sun started burning our skin! We then headed to have our cold shower to cool our bodies down and went to
7-11
to get ourselves
Slurpee
! Yumyum! tts like one of the best thing ever! having a cold drink in sucha hot weather!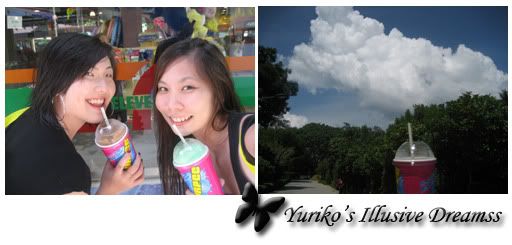 With our Slurpee outside 7-11! Slurpee rocks the world!!
next we left
Sentosa
and headed to
Vivocity
to shop a little! and she got a new pair of sandals which was really nice! had wanted to get it with her, but since its the last pair and she caught sight of it first, she bought it! haha! lucky her!
anyway we soon parted and i headed home to take an afternoon nap before heading to school for lessons! =)
anyway
Daphanie darling
! enjoyed suntanning and shopping session with you today!! had sucha great time! looking forward to our next meet up!! =) better be soon yea! hehe! *hugs* xoxo!