Busy Saturday! Fathers Day CHC Service! Birthday Party!
woke up very early in the morning at about 4+am to prep, wash up and took a cab down to
BF's place
to meet up with
his parents
and we went down to
Changi Airport T2
to pick him up! Yeap! He's back from
India
!! Finally! Anyway after which we went back to his place and rested as he was feeling tired. after which in the afternoon, we woke up, washed up and prep and went down to
Parkway Parade
to have our lunch at
Mos Burger
, went to the
money exchanger
and to
Borders Bookstore
! After which we head down to pick
Dilwyn
up before going down for
Fathers Day service
at
CHC
. Service was pretty gd and meaningful, accompanied by a touching yet amusing drama!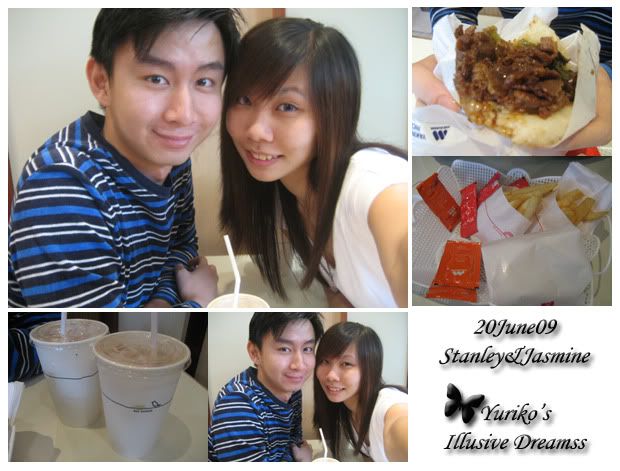 Bf and Me having lunch at Mos burger! Without fail we had our fave IceMilkTea! Yummy!
After service, we didnt join our CG as usual for fellowship as we had to go down to
Parklane Suite
studio apartment which is in between York Hotel and Goodwood Park hotel to attend Adrian's bday party! We had potluck dinner with lotsa food, lotsa chatting, mahjong and poker in action, watched tv, lotsa phototaking and of cuz the cake-cutting session! =) Played til 3+ to 4am before we head home for the night.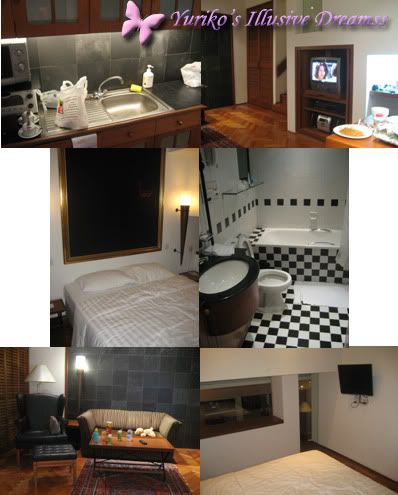 the Studio Apartment where we had our party!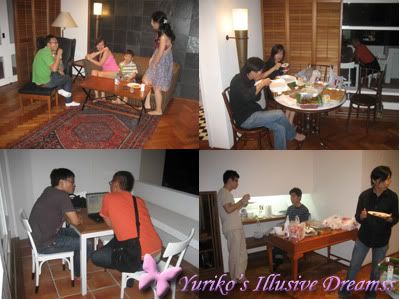 bustling with activities!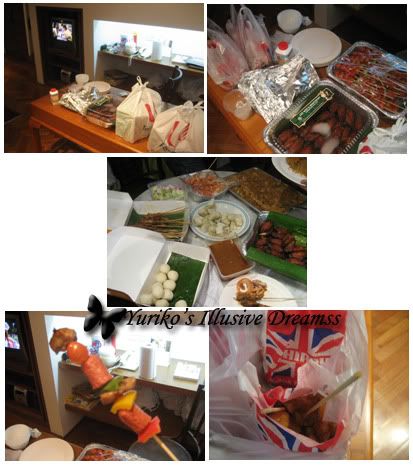 the foodie~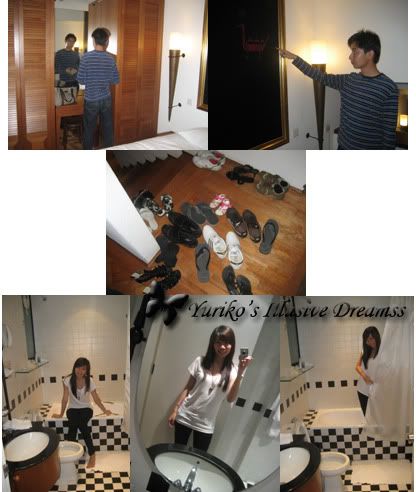 bf in his favourite section of the apartment, the bedroom! and im in my favourite section of the apartment, the black and white toilet! weeeee~ and all our shoes~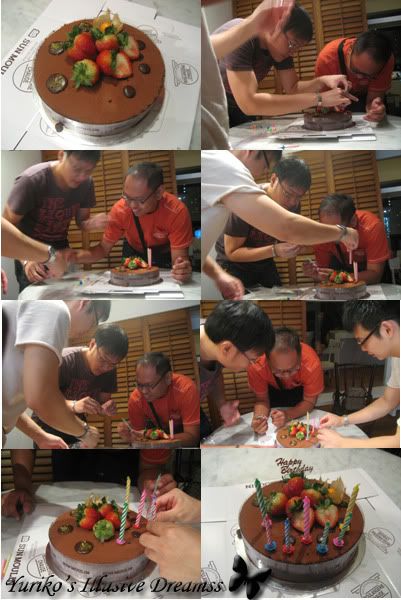 the guys decorating the cake with the candles~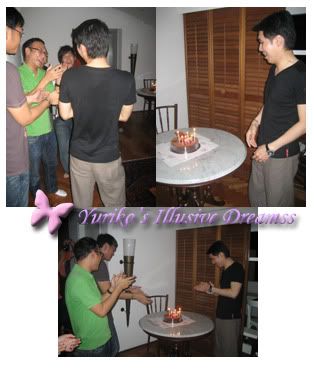 surprise for our VIP guest, the birthday boy, Adrian!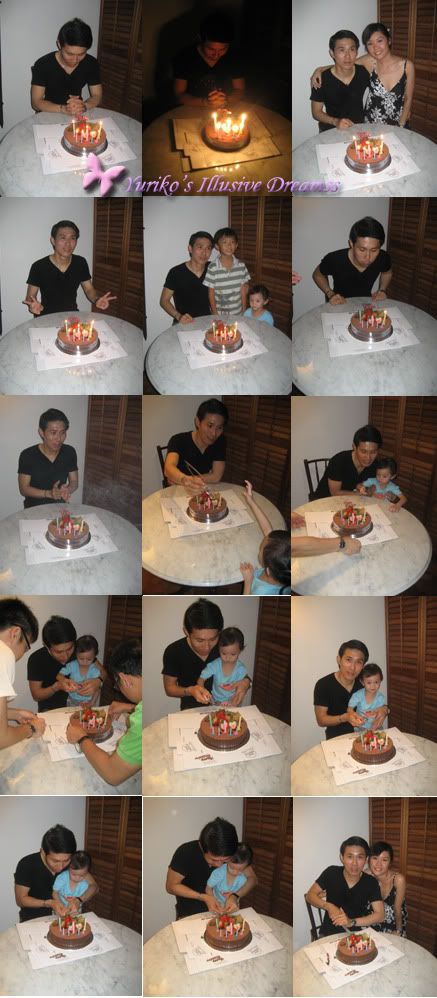 Happy Birthday Song, Make a wish, Blow out the candles and cutting the cake~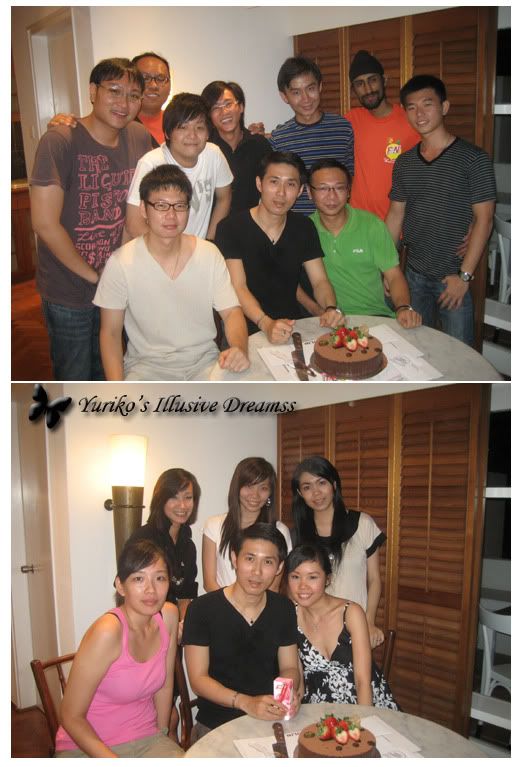 group shots!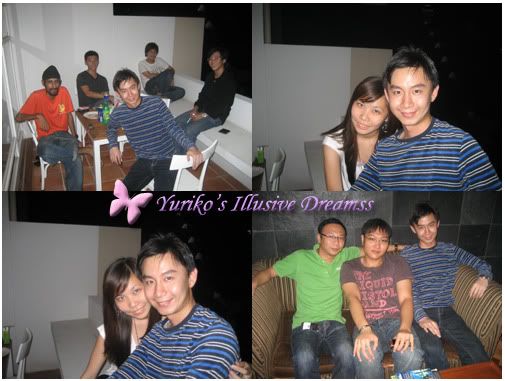 randoms~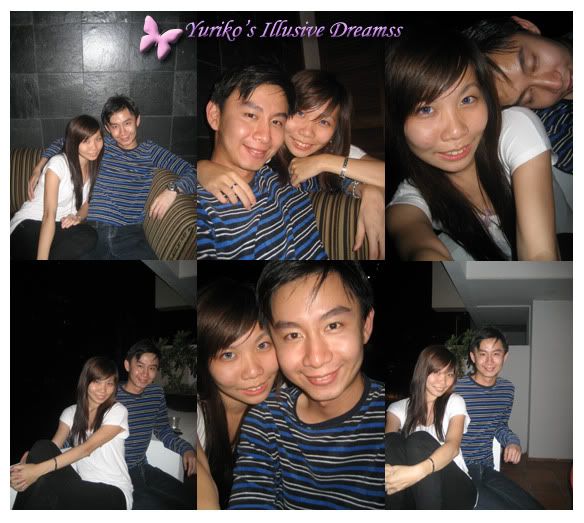 My Love and Me!