Nostalgia ♥
Was feeling bored at home and decided to look through some of my baby photos and here are a few of my favourites! =D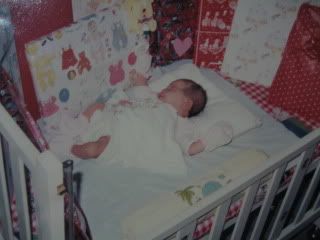 during my 1month i suppose~ and cant u tell im sleeping very sweetly~ haa~ Cause im surrounded and showered with so much Pressies and Gifts!!~ Yay!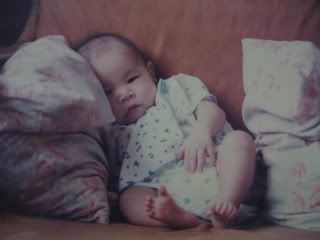 i especially love this photo! i was like a lil ball curled up at a corner of the sofa! haa~ i look Tiny back then~ Gosh i miss being Tiny!!~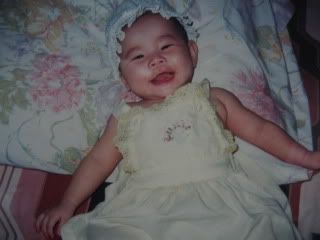 i realize i have a silly smile even as a baby. hehe! =p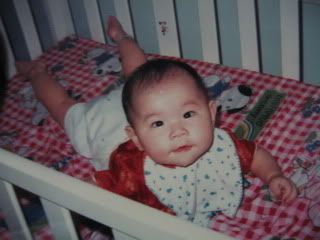 still crawling ard~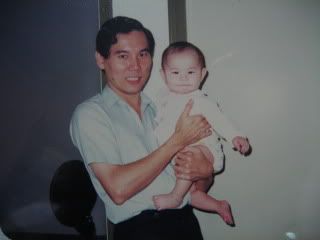 with my dearest Daddy! me with my silly smiles again~ haha!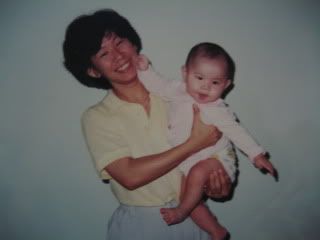 with my beloved Mummy! yea i know i was a hyperactive mischievous lil baby~ =p
In anyway I wanna Thank my Mummy dearest and Daddy dearest for all the Love, Care, Patience, Effort and their Everything to raise me up to be who i am today! =) LOVE you Both Lots!! =) *hugs*