Mission Trip! Batam Orphanage and House of Refuge Visit! =)
woke up when the sun havent rise and went down to
Harbour Front Centre
to collect our ferry tickets and have breakfast. after which wait around for the time to pass and boarded the
9.40am WaveMaster 9 Ferry
which i had booked to
Batam Habour Bay
.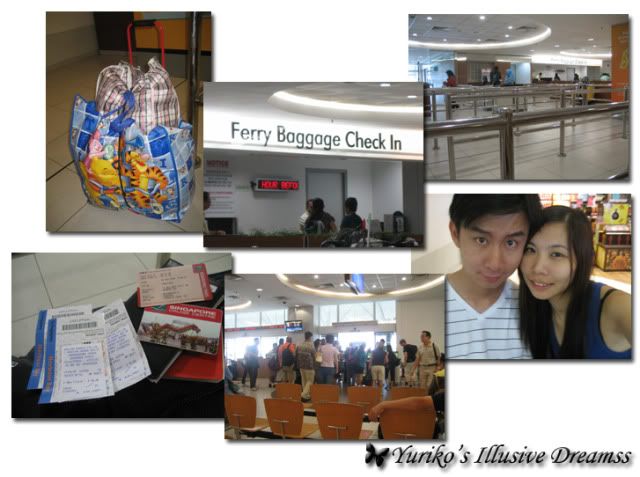 setting off for Batam Harbour Bay from Harbour Front Centre in the early morning with bags of donated clothes, toys and necessities which we'll be bringing for the Orphanage and House of Refuge!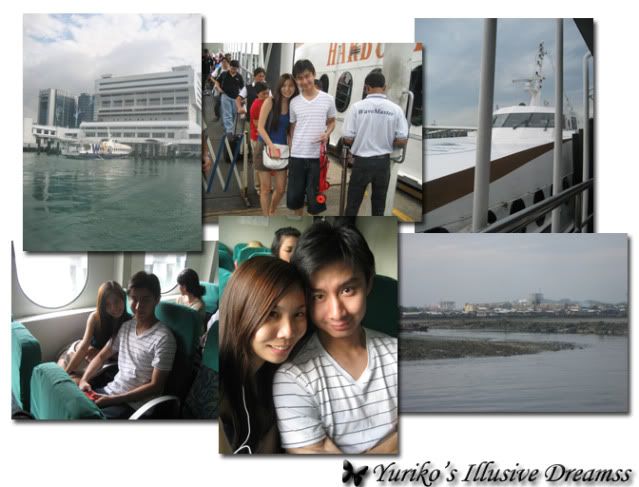 In the Ferry while on the way!
Upon reaching met up with
Bf's Uncle David
with
Bf
and
his dad
and we headed to The
House of Refuge
for Sunday Morning Church service. Its quite an interesting experience for me as its the first time i attended a service which is in Bahasa Melayu! We were greeted and welcomed by sweet smiles, innocent laughters and grinning faces of the kids, women and helpers of the
House of Refuge
and the
House of Shalom
(
which means House of Peace
) which is the
Orphanage
. they were all very sweet, warm and loving! Very nice people indeed. We Sang Hymms in Bahasa Malay. Of cuz i didnt know the songs, but they had lyrics booklets to help us out! After the service,
Paster David
brought us around the houses and told us bout their lives and lifestyle there and also told us bout how the Orphanage and
House of Refuge
was first started. Basically the
Orphanage
is still pretty new, and has only opened in January this year and the
House of Refuge
has already been started since 2 years back. They have a total of 5 helpers/staff who help out at these houses. 3 with the kids and 2 with the women, and help each other in times of needs or absense. The kids range from few mths old babies to a 11 yr old girl at the moment, but will soon have a 13 yr old girl coming sometime the end of this month! As for the women, they come and go. Some have fully recover, restored and renewed and thus have left the home but do come back for church services. I do pity these women as they've been badly abused, treated and rejected by their society. Same for those abandon, unwanted and poor kids. But i'm really glad the
UK Ministry
of
The Father's House
(
which is an International Registered Charity
) have reached out and lend a helping hand to these people! (
which is also why i've decided to join my bf to Batam to lend a helping hand too!
) anyway we had Curry with rice for lunch which was cooked by one of the women staying at the
House of Refuge
and i must comment that her cooking is really good! one of the Best Curry i've tasted so far!! =) played with the kids for awhile and took photos with them before we eventually left the place as bf's dad wanted to go to
Nagoya Hill
for a walk.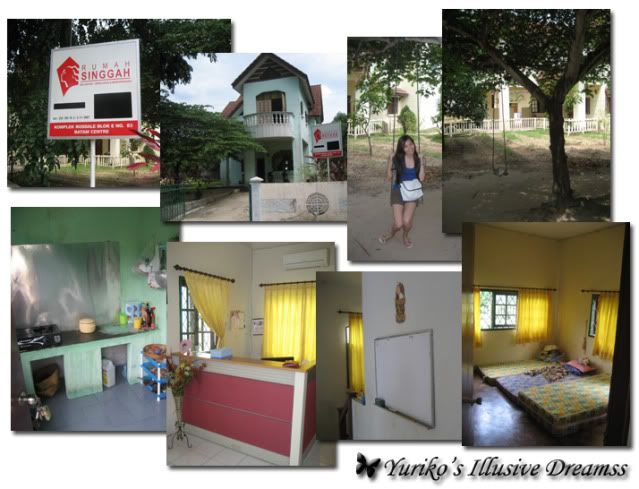 House of Refuge! the interior and exterior! i love swings! but this one looks abit flimsy thus i didnt really dare to swing on it!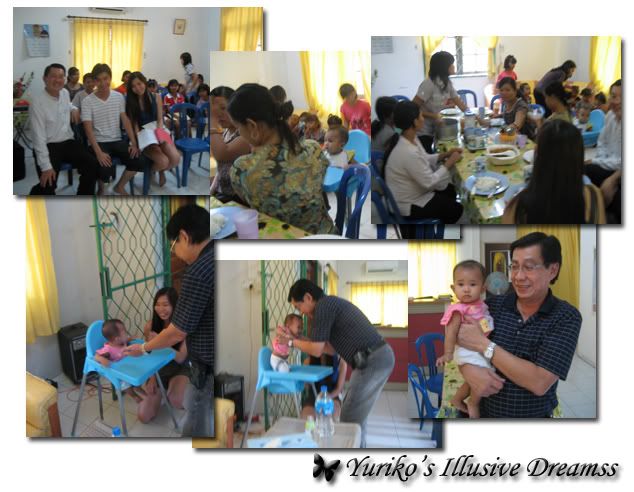 Pictures taken the House of Refuge during church service and lunch! the kids, the pastor, the helpers, the women! one of the baby girl is so adorable! but she cries at the sight of me! sad! haha! =)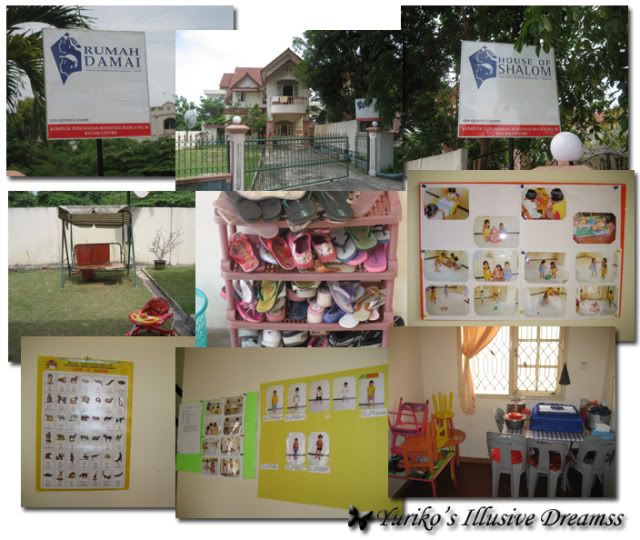 House of Shalom (also know as House of Peace) which is the Orphanage. Its 2 doors from the House of Refuge. The exterior and first level. The kids slippers and shoes which are donated by people! their pictures, learning charts, timetables, swings, baby chairs and etc.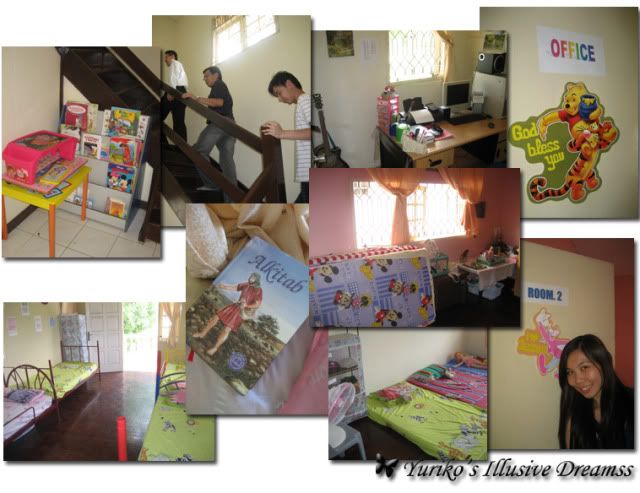 House of Shalom. Going up to the 2nd level~ the kids rooms and the helper's office for them to communicate with the ministry in UK. i love the cute pictures on their door.(ok im like a kid trapped in a 21yr old body. -.-") their bible which is known as Alkitab in Bahasa Melayu.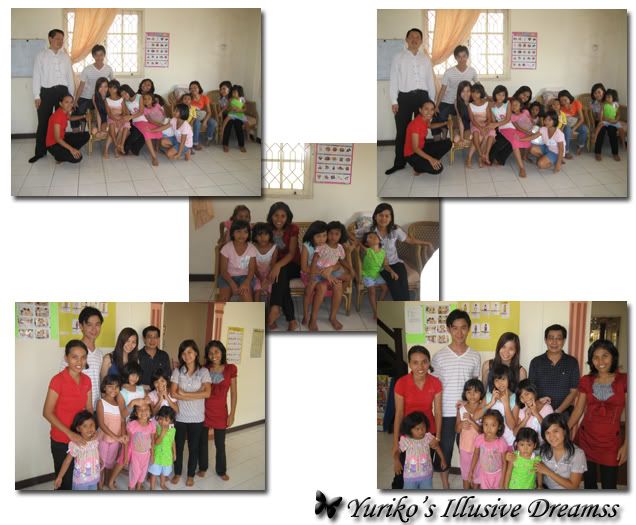 Group photos with the kids and helpers!
Shopped around and went to
A&W
and had my favourite Rootbeer Float! Yummy! and also ate the chicken strips, mozza burger, onion rings and curly fries! After which we took a cab back to
HarbourBay
to collect our return tickets and went to the
Seafood Center
to eat GongGong, Lala and Fried Sotong! Yummy! Pretty cheap too! haa!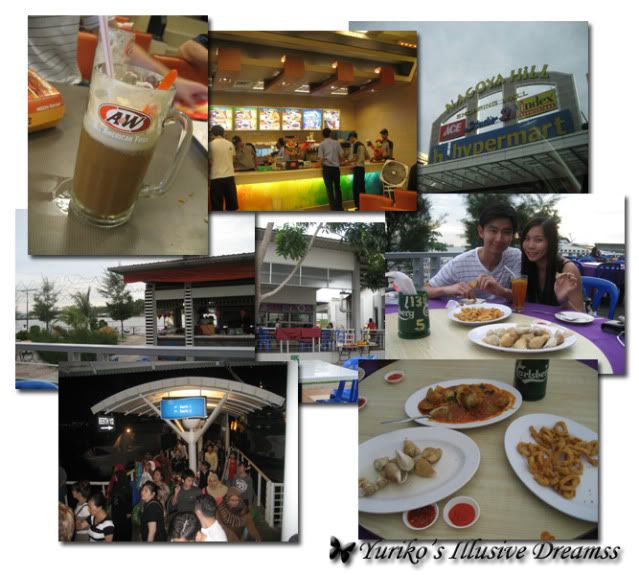 while at Nagoya Hill, Harbour Bay Seafood Centre and the crowd and queue at HarbourFront Centre when we arrived back in Singapore!
When it was 6.45 (Indonesia time), we took the
WaveMaster 6 Ferry
back to
Harbour Front Centre
. drove back to his place to pick his mum up and we went out to
EastCoastPark Lagoon
for dinner again! We ate so much!! on the table we had a bowl of Teochew Fish Porridge, 2 Bowls of Beef Noodles, 1 big plate of Oyster omelete, a big plate of Stingray, a pot of stewed duck and 3cups of sugarcane, 1 can of Chrysanthemum and a bottle of beer!
It was scary! i had like 5meals today!! Need to go on strict diet and exercise this coming wk!! But all in all i must say that i enjoyed this short 1 day trip as i know i had done something really nice and meaningful! =)