Sweet weekend ♥
its really a wonder how laughters and smiles and a happy heart brings in even more love laughters, warmth and love.
just when i decide to find my cheerful, jovial and optimistic self back in my previous post, i truly felt happy, warm and loved ♥ over my remaining weekend. =)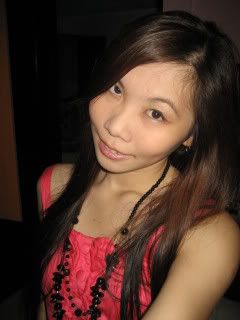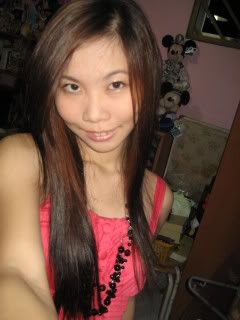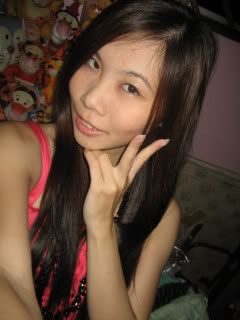 its true how your thoughts manifest and the law of attraction takes place in life. i've learnt alot from the book, "
The Secrets
", and i've been using it in my life. =) Btw, its a really good book, and i would recommend it to all of you out there!
anyway just a quick run-through of my weekend!
met up with
my other half
at
8pm
yesterday night with
Dilwyn
. We then went to
Chinatown
to have
DimSum
for dinner! after the not too bad dinner, we head down to a newly opened Pub cum Disco cum Club called
Belzone
. Its opened by his friend and its suppose to be mainly catered to Gays. Was quite an experience to see so many gays crowding around the place. But i must say most of them do look pretty cool and dance really well. Quite impressed. Anyway we ordered jugs of
Carlsberg Beer
and
Vodka Redbull
for the night.
Dilwyn
left shortly after to meet his friend, while the both os us then spend the night chatting, watching the people around, drink, played my favourite game of '
Five-Ten
', and ate some chicken wings that were given to us on the house! tasted pretty yummy! =D At around
1+ or 2am
, we left the place for home.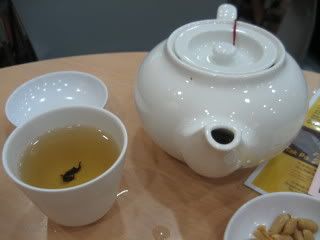 our dinner~ Dim Sum~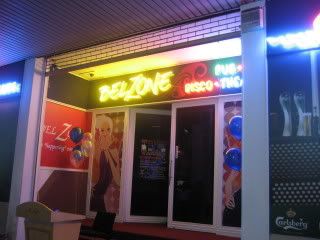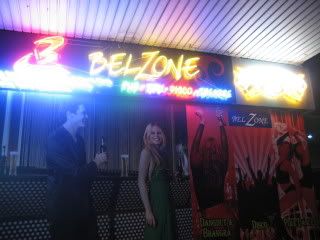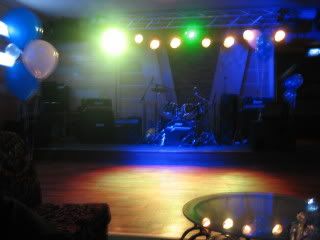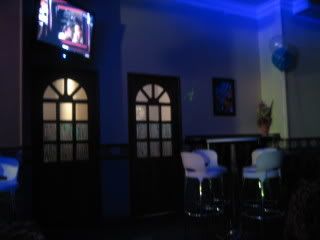 Belzone! Quite a cool place though i felt it does look a lil like a nightclub! haha! We reached early. thus i was able to snap around! hehe!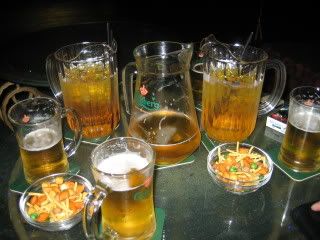 our yummy chicken wings and booze for the night!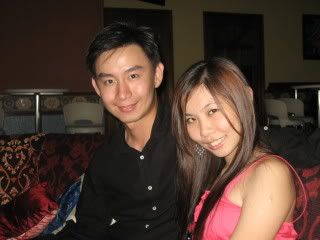 my other half and me. the one i have my eyes affixed on! =)
Upon reaching home,
my sweet boy
showered me with
compliments
and assured his
love
for me. i was really overjoyed upon hearing that. Something i needed to hear from him especially after the terrible wk i had. On top of that, its prety rare for him to compliment me, and thus i was really very happy and pleased to hear that. My effort in dressing up for the night really did paid off! haha! =)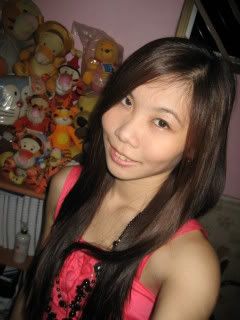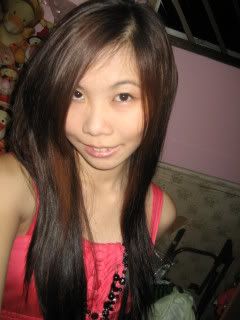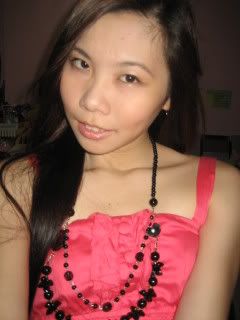 This morning, we both woke up pretty early. I made breakfast for us before we decide to go out to
Embrace the Sun, Suntan and Swim
! Yeah!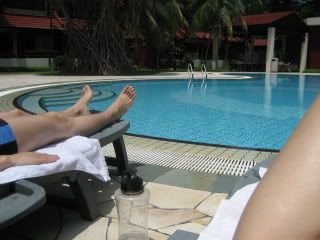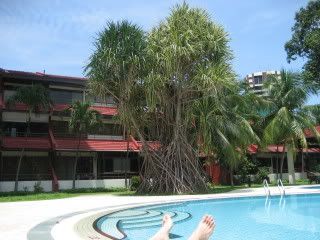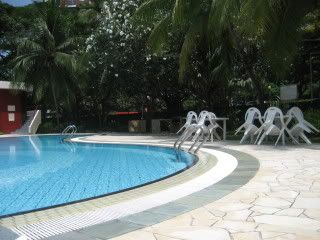 embracing the sun by the pool side!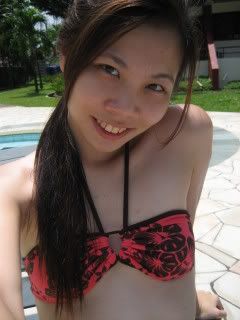 suntanning~ or rather camwhoring! haha! just too bad i havent bought the housing for my camera, else i'll take more shots underwater when i go diving and while swimming too! haha! =D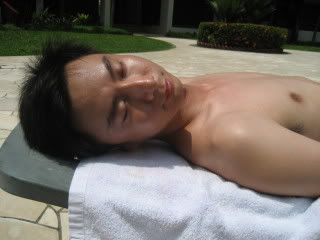 a snap of my boy suntanning! he's really pretty fair eh! haha! guess im just attracted to fair pretty boys. hehe =p
after which came back in to have lunch, bath and watched the movie '
17 Again
' which i felt was a really good show! 4/5 popcorns!
Interesting storyline
about a guy who was a great basketballer but left his dream to marry the girl he love. Years later when he reached the age of 37, he was almost a failure in every aspect of life, in career and his family. He kept blaming it on not getting into college. And his wife wanted to divorce him. After which he went back to school and was looking at a photo of himself back in his school days when he's in the basketball team when a Janitor supposely to be his guardian angel/spirit asked if he really wished to turn back time and relive his life again. At night as he was driving home, some wierd things happened and he happen to spot a guy who is the Janitor trying to commit suicide and thus run over to stop him. In the midst of it, he was pulled into a whirlpool and when he came out and went home and got a shock that he become
17 again
! Well, i guess i shant go too much into detail as to what happens later on. Do go check out the show to find out how the story continues! hehe! Btw i must emphasize,
Zac Efron
is just so charming! Thus its a show i would recommend to all!! haha!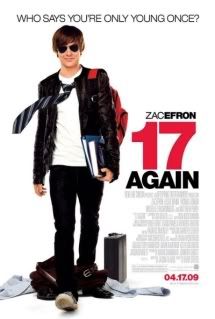 anyway we then took an afternoon nap til evening. Woke up and came back to
my place
for dinner where i had
hokkien noodle
, he had
crispy noodle
and we had
10sticks
of
mutton satay
, before he went home and here i am in my room and blogging =)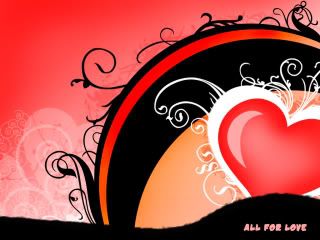 Anyway i hereby just want to thank my
♥Baby
for the effort he put in to brighten up my day and night. Or rather, to brighten up my life. =)
i LOVE ♥ you too!! *HUGS*