TGIF!!
Giraffe here i come~
Had a long tiring, busy stressful day at work as usual and i just cant wait to knock off from work!! tts one reason, another reason im so excited to knock off is because i'll be meeting
Baby
for
'

Part 1 of our Advanced Vday'
dinner!!
(will explain further in another post y i mentioned Part 1 of advanced Vday)
But due to some inhumane sales person who refuse to let us knock off cause he demanded that we have to wait for approval for his order for us to process and arrange delivery for tomorrow, i only manage to knock off at 6+, when im suppose to meet
Baby
at 6! =( *sulks*
anyway rush thru the stuff and rushed down to
Douby Ghaut
to meet
Baby
! We then walk down to the
Giraffe
@
Istana Park
directly opposite
Plaza Singapura shopping centre
. As we reached there in the early evening, we took some nice shots of the surrounding before the sun sets. The open air concept bar on the first level was quite interesting as the floor was all made of glass and you could see the water flowing directly below the floor. We sat on the second level inside the air conditioned area and the place was nearly packed by around eight.
I ordered the
'Tagliatelle All' Arrabiata Con Pollo'
which is actually pasta with spicy tomato sauce, it was rather spicy but the serving was huge and the grill chicken was tender. He ordered the
'Mushimono'
which was a fillet of salmon soaked in Japanese teriyaki sauce with lots of different type of mushrooms. I felt the
Mushimono
tasted pretty good! But i must also mentioned that the
Calamari
we ordered for starter was one of the best we've tasted in Singapore. For drinks, he ordered
Hoegarden
, while i tried the
Peach Martini
.
I must say the place is pretty nice, artistic and interesting. Its decorated with lotsa giraffe prints and lil giraffe statues. The ambience is without a doubt good as well! =) And although the waiters and waitresses were friendly, i felt they're not really attentive. Aside from that, the other thing that got
baby
really confused was the signages for the male and female restrooms. But i felt its pretty cute! pictures as below~ =) enjoy~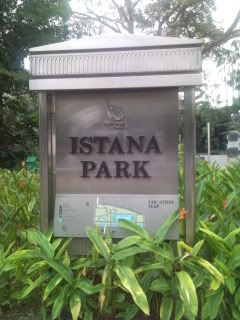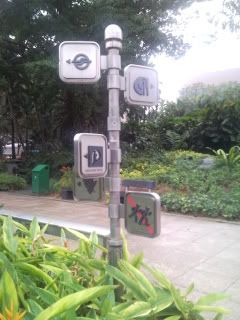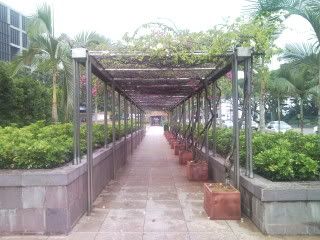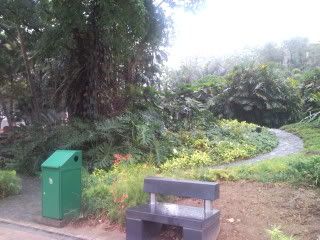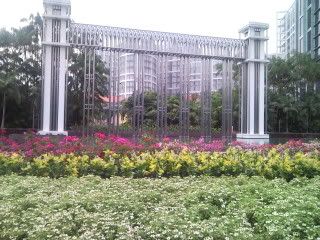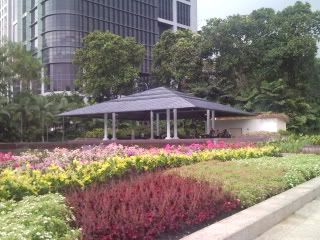 Istana Park before sunset!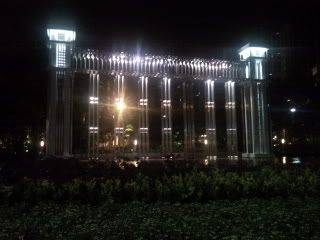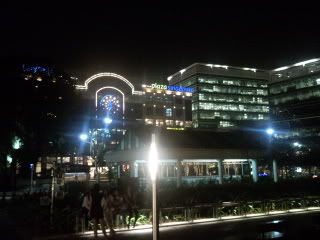 Picts taken at and from Istana Park after sunset!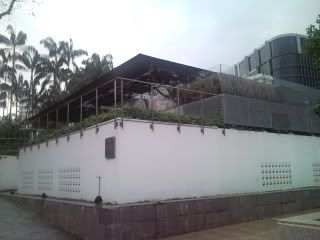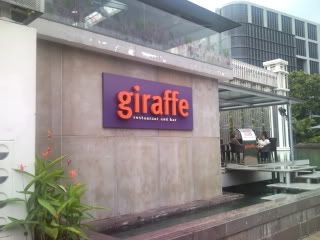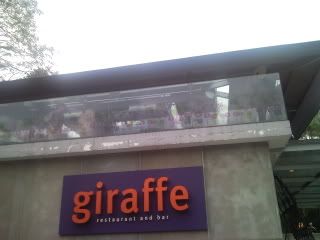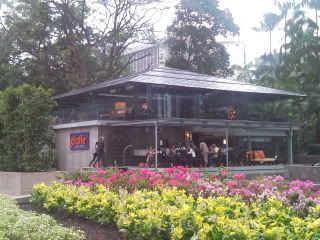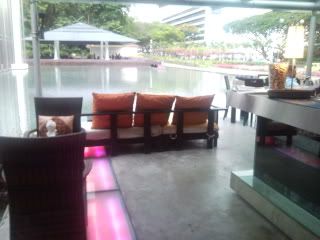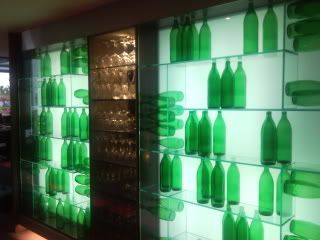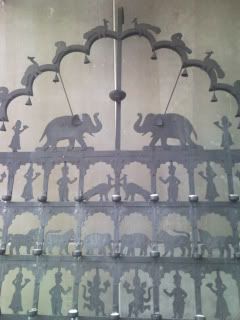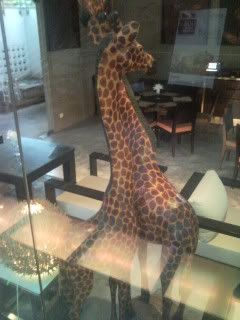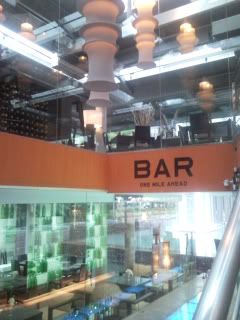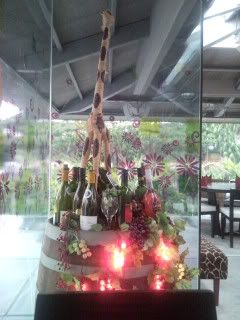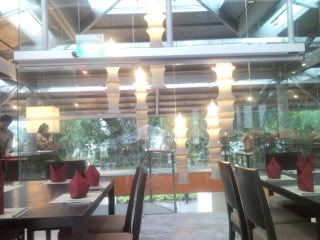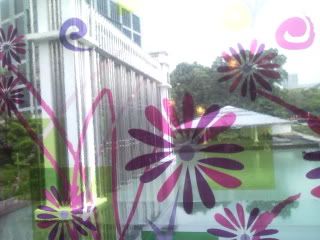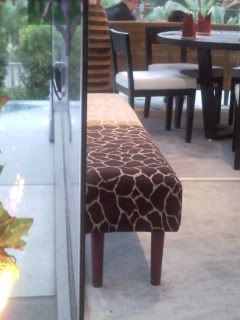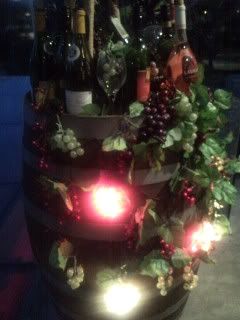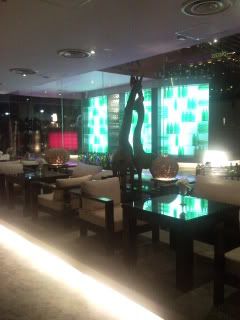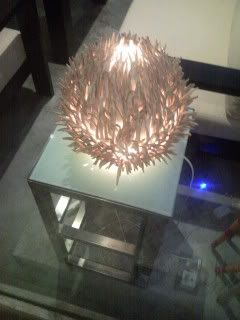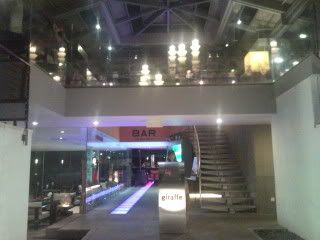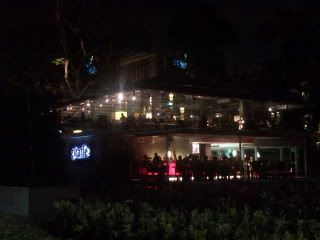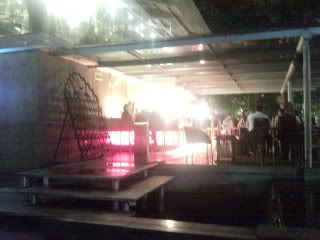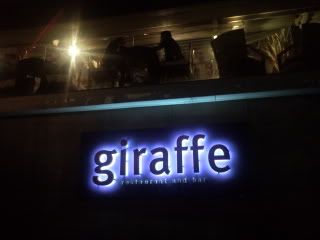 giraffe, interior and exterior in day and night view! =)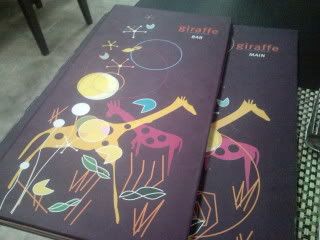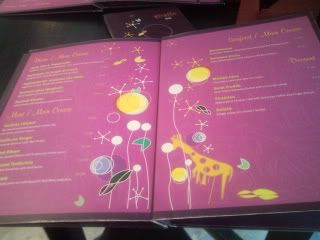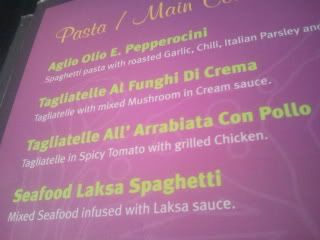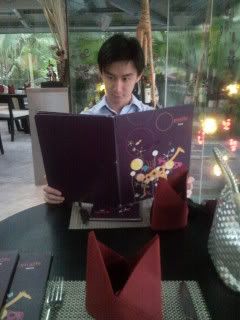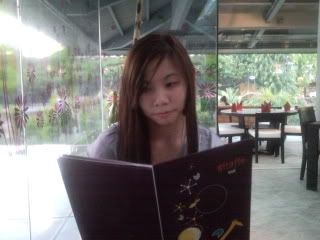 the cute-looking menu!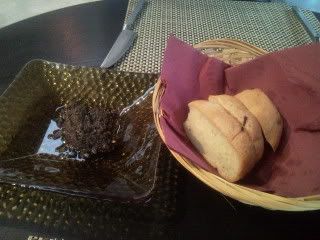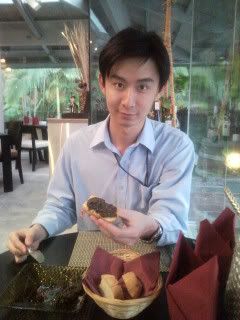 appetizers for you? hees`.. anyway i have no idea wat the black stuff is but its a lil spicy and mostly tasteless..haha!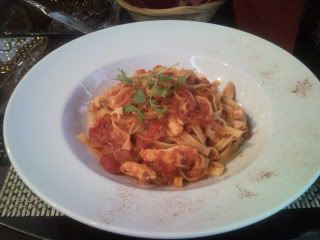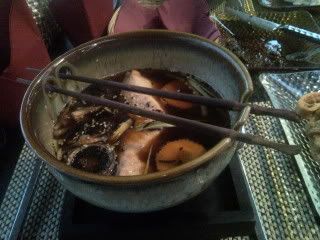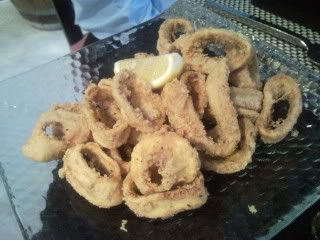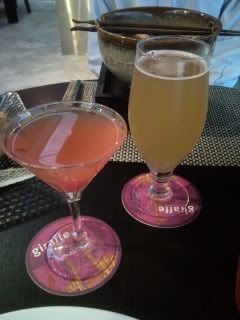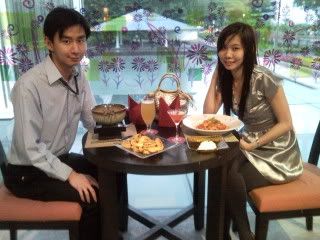 our table of food and drinks!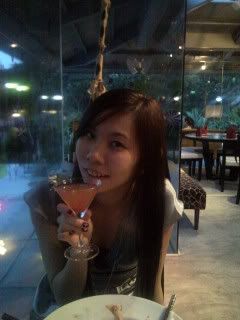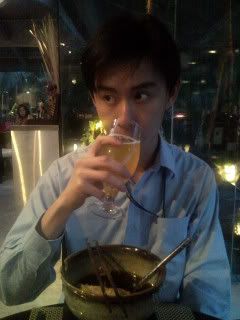 us enjoying the food and drinks! =)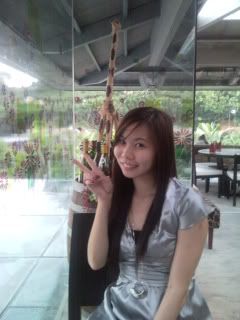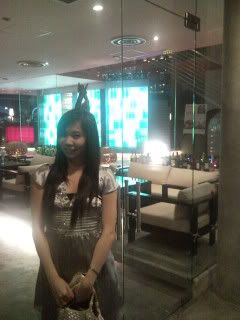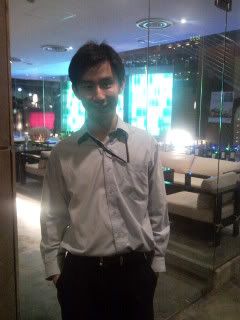 us with some of the nice decos~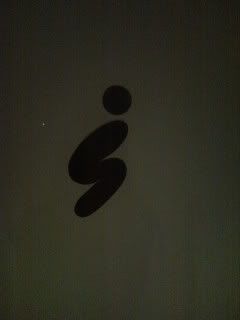 the cute toilet signages! =)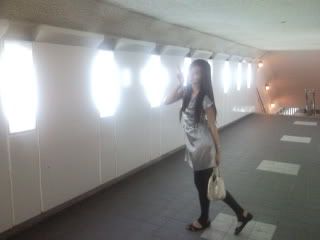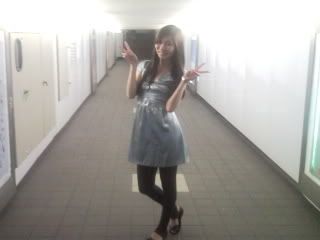 in the underpass from IstanaPark to PS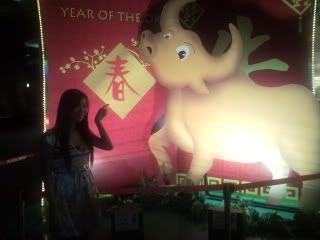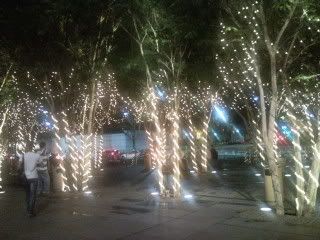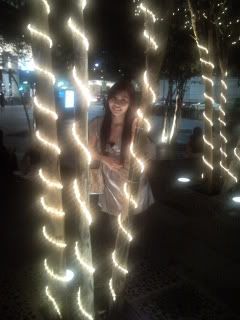 in front of PS! =) Moo Moo Yr~ and nicely lighted up trees!