♥ Happy Valentines Day, Triple Date! ♥
as above, it's a
triple date day
! apparently we (
Baby, Me, Karen, Kenneth, Wenya and David
) have planned and decided on it during
our blading, pizza and poker session together last Sunday
! and they've made reservations for our lunch at the Korean Bbq Restaurant too!
So, as planned, we met up at
ECP, Ju Shin Jung East, Korean Charcoal BBQ Restaurant
! lunch was quite good! food was pretty alrite, company was great and we chatted alot as well! We ordered a bowl of main dish each~ wenya, david and i gotten the cold noodles, while baby and kenneth had grilled fish, while karen had beef soup! and i must mention tt i like the watermelons cutted in heartshapes!!
by the beach at ECP while waiting for them to reach!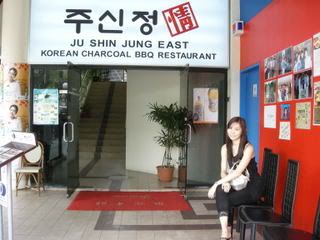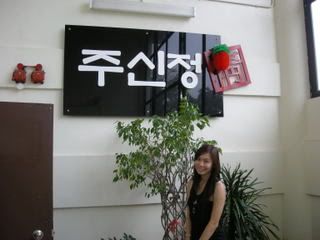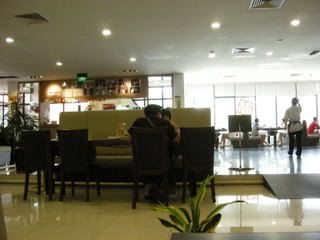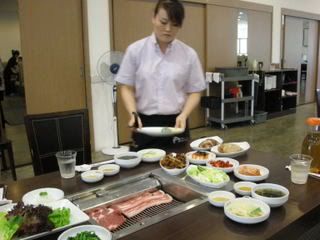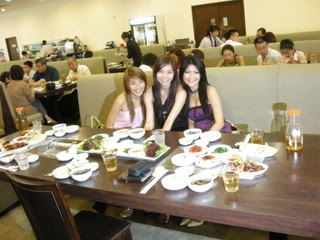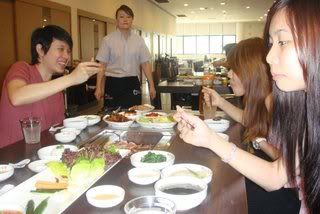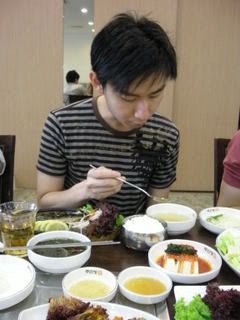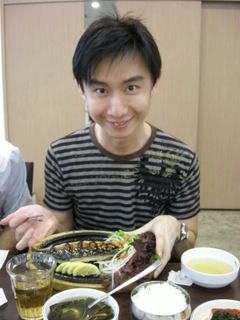 After lunch, we head down to bowled at
Marina Bowl
also located within
ECP
! had 2 games before we went down to
Marina Square
. Wanted to play pool, but as its fully packed, we decided to just head down to
Suntec
instead, since
Baby
had booked tickets for all of us to watch the movie "
Curious case of Benjamin Button
"! as its still early we went to shop around before we head back to get some Nachos Popcorns and drinks and went in to watch the show!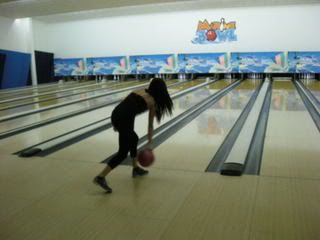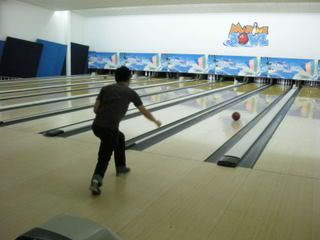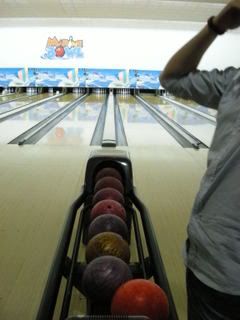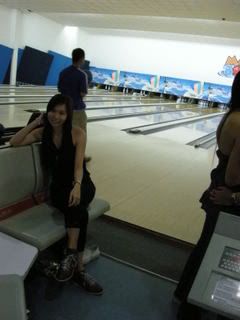 i would definately rate this show
4.5/5 popcorns
!!
Fantastic
show with a
interesting, fresh
, and
unique
storyline! Totally not something you often see. Not the usual boring kinda love story either. Its pretty hilarious at some parts of the show and yet emotional at the later part as well! Basically, its about a guy who was born with some kinda special disease, where he is born old with all the illness of an old man. Instead of how a normal person should be to grow older and age, he becomes younger, healthier, stronger and much more charming each day til finally he becomes a baby and dies as a baby...which is pretty saddening since the ending had to be death related.. But the lil kid at the end of the show is absolutely adorable!! On top of that i must comment that the make up artist is really splendid to be able to make
Bradpitt
and
Cate Blanchett
look both very young and very old!! Job well done! All in all, its definately a show i would recommend to everyone to watch!! a
MUST watch
indeed! =)
anyway after the show, they were hungry again and thus we went to have dinner before we all went home!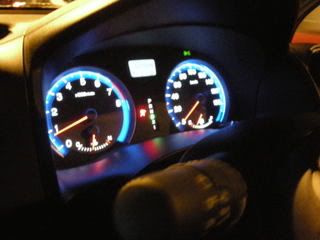 Happy us on the way home in the Honda stream! i like the lightings in the car! =D
Its definately a very special, fun and memoriable day!! Well, thats the fun of having more people going out together, enjoying each others company and most of all to celebrate and enjoy this special occasion together rather than the clich
é
couple outing~ =p Triple the Love, Triple the Fun!
i certainly had a wonderful Valentines day this year! so what about you guys? =) bet you all had a fantastic memoriable day with your love ones just as i had too! =)
Once again
Happy Valentines Day
to one and all~
Love is in the air!~!~