Merry Xmas Everyone! =D
been so busy lately to update! work has been hectic these days~ dont know if thats a gd thing or not. in fact i havent been able to knock off on time for quite a while.. either theres lots things to do, something cropped up, or some arse give last min stuff to do! crap~
anyway on
tuesday 24/12/08
, went to woke as usual...upon reaching, saw a couple of xmas gifts on my desk~ its sucha joy to recieve gifts yea! hehe. upon settling down, it was my turn to give out the xmas gifts i got for my colleagues.. i had quite alot to do that day as well, but i wasnt feeling upset as i know no matter wat its gonna be half a day of work plus its gonna be xmas! so i left for the clinic for a review on my eye infection before heading home~ thankfully my eye infection is recovering thanks to the wonderful doctor! =)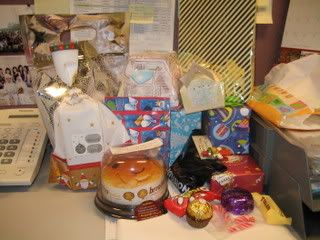 the gifts i recieved on 24dec08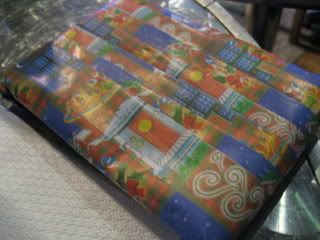 the first xmas gift i recieved from Susan a few days back!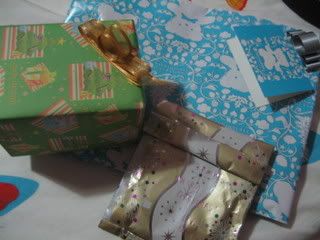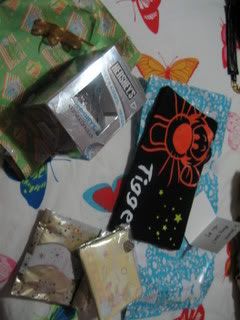 some of the gifts i received earlier on~ wrapped and unwrapped~ =) love the hershey big kisses, tigger case and the precious moment coin purse~ all so nice! hehe! =D
peeps~ thanks for the gifts~ =)
upon reaching home rested for awhile and waited for him to knock off from work and come pick me and
Muffin
up. he had earlier on went to get some groceries as i would be cooking some stuff for our
Potluck
dinner at night. so i ended up cooking fried sotong balls, fried scallops, seaweed chicken and fried chicken~ haha so unhealthy~ everything is fried! LOL..after which we went to pick
Dilwyn
up and head down to
NuPets
to meet
Celina
(owner),
Remi
(owner),
Ansley
,
Kelly
,
Jialiang
,
JunHao
,
Adrian
,
Jaspal
.. aside from the dish i brought along, the others had brought along fried beehoon, sakae sushis, dim sums, and also pizzas~ had our countdown, some phototaking and its into the room for
Uno Spin
Session~ we played til about 4+am and left after we lost and had to drink half a 1.5ltr of water~ faints~ lol. i drank til i puked and felt so dizzy...its said tt too much water in take at a time will cause
Water Intoxication
&
Hyponatremia
! scary! it'll cause death ya! but thank god we were all fine! haha! upon reaching home we knocked right out. even
Muffin
was totally worned out and slept right away! haha~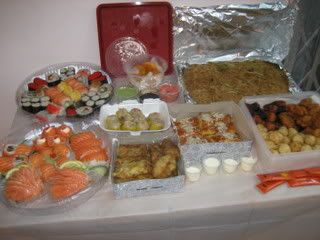 the table of food~ i forgotten to tk picts of the drinks and pizza though. LOL!
NuPets~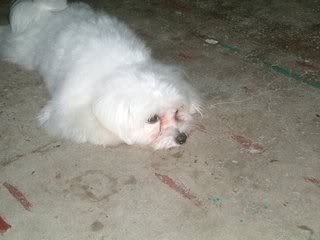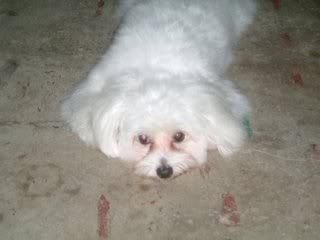 Muffin lazing around~
yesterday, 25/12/08, Christmas day
!, his family members were all gathered at his place for
Xmas gathering
! had turkey, pork knuckles, smoked salmon, ham, logcake, etc, etc~ lotsa gd food! rested for awhile while the kids played with Muffin, and at night we had chilli crab, black pepper crab and 'big-heads' (shell stuff) for dinner~ yummylicious again! after dinner, watch tv before he send me home as we both had to work today!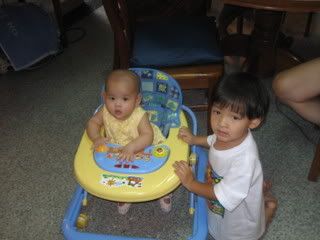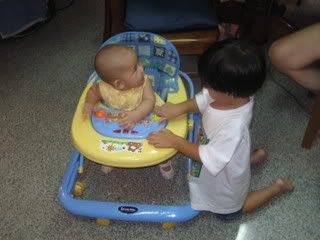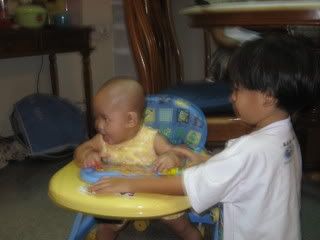 bf's cutie nephew Asher playing with sweet lil niece Faith!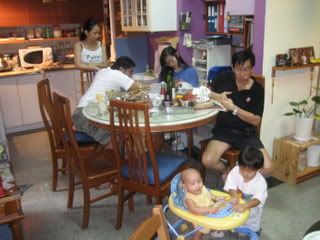 random pict taken by him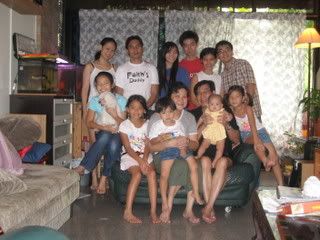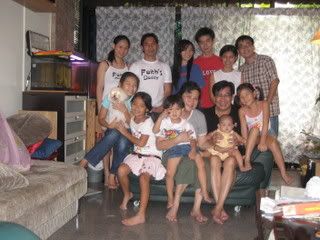 =)
as for today,
Happy boxing day
to all~ went back to office and i had tons of things to do~ i was so busy the whole day, rushing orders, keying orders, etc...end up i only manage to rush out the stuff and left office only at 7pm! sigh...rushed home to meet him and we went back to his place. had our dinner just now and he is now fast aslp while the 'night-animal' me decides to blog before i go to dreamland! haha~
anyway i better go to slp soon after this, as we'll have to wake up early(7am) tmr as he's got a medical checkup to go to~ nitey all~ =)