loving long wkends~
as mentioned, went to
Kallang KFC
for dinner. after which went to
Kallang Leisure Park
Carpark for the car photoshoot. there were a total of about 14 cars i think. below are some of the picts that i caught on my camara~ will upload the video and more picts when i get them~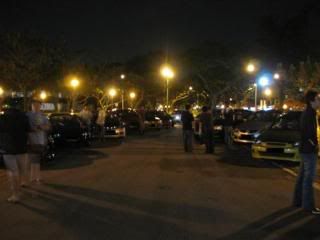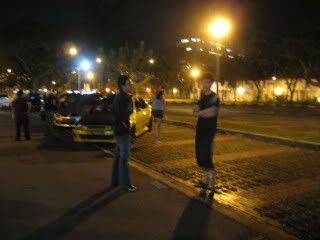 while preparing and adjusting the cars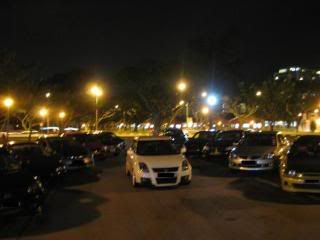 first layout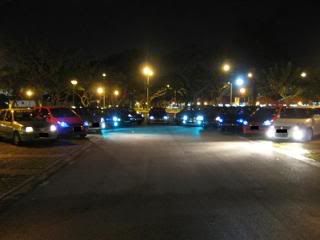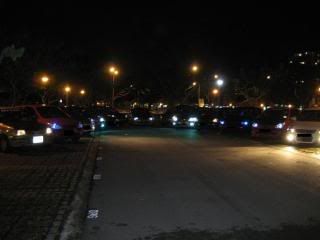 second layout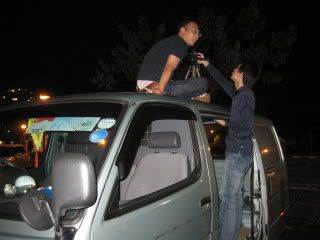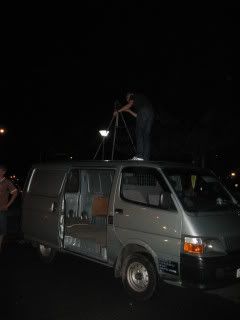 the video cum photographer!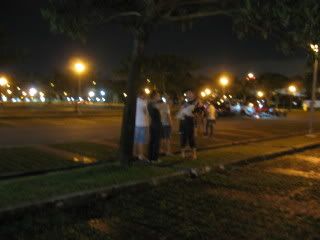 some of them while awaiting~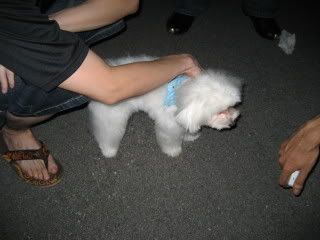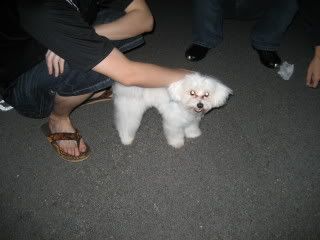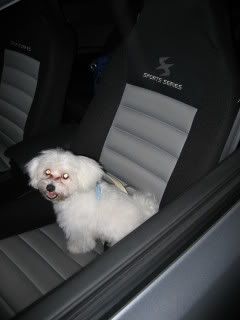 Muffin darling!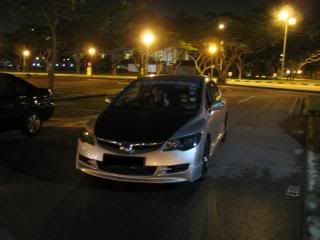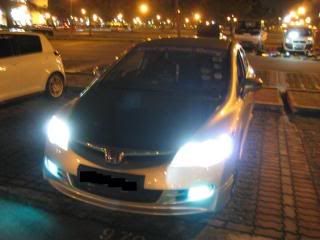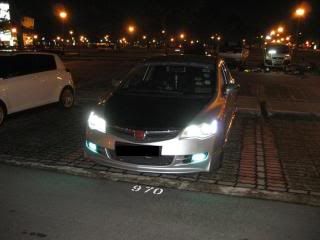 Baby's ride!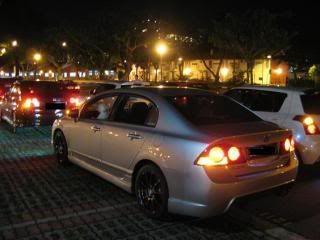 backview~ (notice that muffin is standing and looking out!)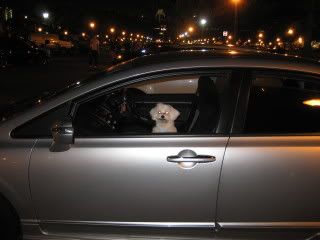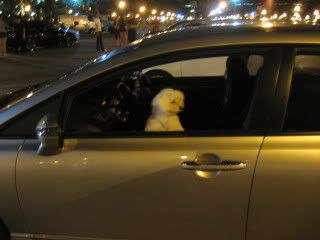 Muffin looking out from the car~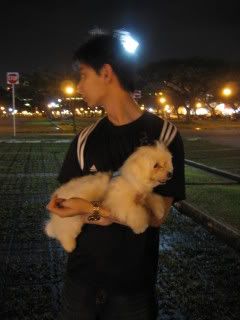 candid shot! tis is so unplanned~ haha~ look left look right~ checking blindspots~ hehe! Muffin with his daddy~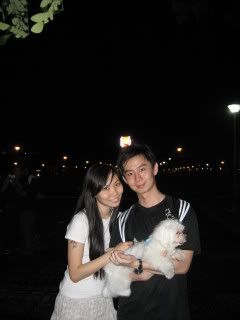 happy family~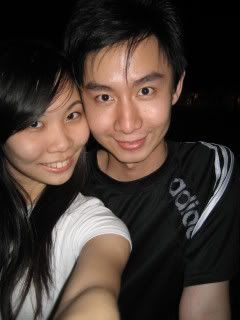 Baby and me!
after the shoot, Baby send me home to put
Muffin
at home, while i got changed and he send me down to
Jeffrey's
pub,
DistrictBar
, to meet
Kelvin, Mike, Alan,
Jeffrey, etc.
. It was a fun night but sadly i was too tired and worn out and didnt really join in the fun.
Baby
came to pick me up after which. went home bath and i knocked out right away. (sadly no picts taken)
as for yesterday, woke up and prep, after which went to
Baby
's bro's place to pick up his blades, and we went to
ECP
to meet some of his ex classmates(Marcus, Yifeng and gf Karen, Ken, and 2 others) for roller blading session~ after the session, we went home to wash up and watched a show, Transporter 3. the show was pretty good!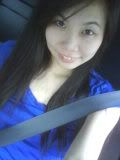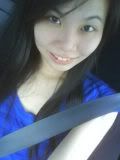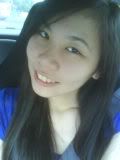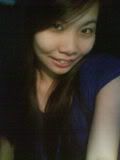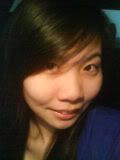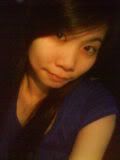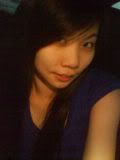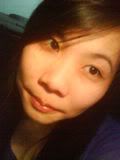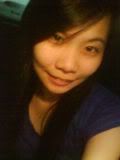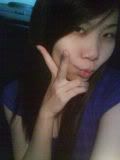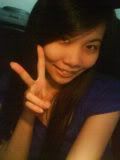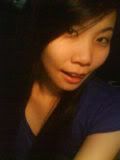 camwhoring in the car before heading to ECP for rollerblading~
after the show we went to meet
Adrian, Phyllis, Jiabao, Dilwyn
and
Jenson
for Steamboat dinner at
Beach Road
,
Tian Tian Huo
Guo
. It was a
bad
experience i must say. Service was
bad
, soup was
SUPER DUPER SALTY
that i feel my
hair dropping
right after drinking it and ended up having to keep drinking water to quench my thirst thus causing me to be very full after eating only a little,
limitted
food thus causing people to rush and
fight
for food, and the refilling of food is also
VERY
slow. they even
forgotten
to give us the laddle til we're halfway thru and requested for it. the plates were
small
, table were
small
, basically everything is
small
~
Adrian
was so pissed he even went in to ask why there isnt anymore crab and watermelon and followed the person into their kitchen! haha! and guess wat, after that i was pretty impressed with the way they tried to salvage the situation. They actually killed the crab on the spot and cut new watermelons and serve it right to our table~ hahahaa! anyway after dinner we went to the
PrataCafe
to meet
Jaspal
,
Marcus
and his
gf
for drinks and chit chat before heading home le.. =)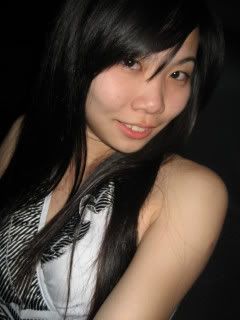 random~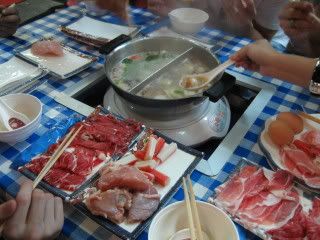 we had to use our spoons to scoop the soup as there isnt any laddle~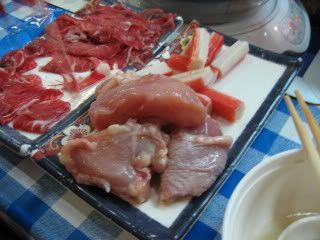 look at how small the plate are~ we had to keep taking many servings as we couldnt put much on 1 plate~ plus initially they were not enough plates and we had to wait for them to bring out more plates! faints~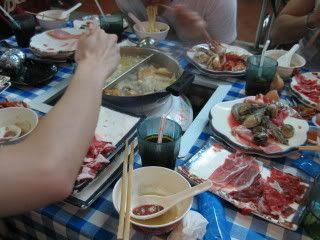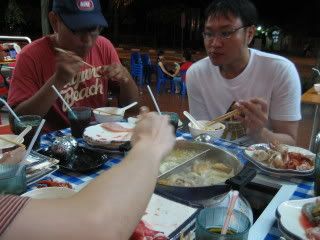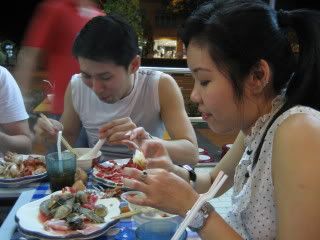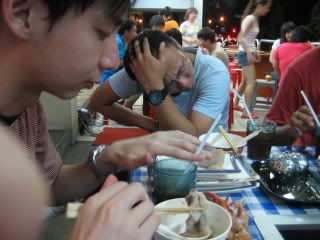 makan time~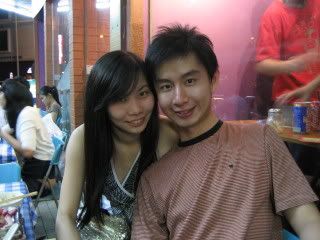 me an baby!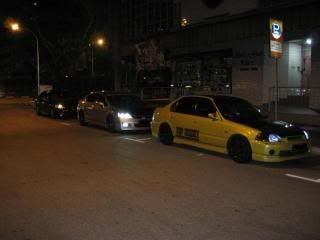 3 of the cars for the night~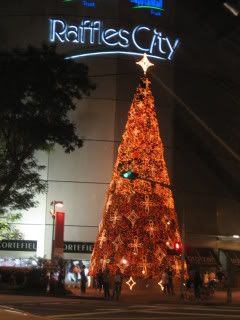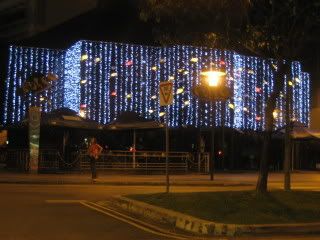 the xmas tree and some of the deco which i spotted while in the car on the way to
Pratacafe
! i love xmas seasons~ beautifully lighted up streets with awesome looking xmas trees~ weeee~ =)
as for today, woke up
VERY
early as baby and his family have to go for prayers..therefore i came home to bath Muffin. now gonna rot at home le~
I really
LOVE
long wkends~ well who doesnt! hehe! its the only time i can spend quality time with
Muffin
and
Baby
, have outdoor activities and etc.! =) there will definately be more outdoor activities coming up soon~ cable-ski at ECP, weekly rollerblading session, wakeboarding and scubadiving! weeeeeeeeee~ i cant wait! hehe! =D