Congrats to Newly Wed AnAn and Anthony! =)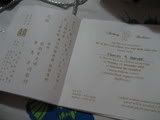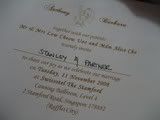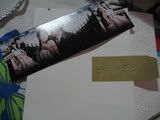 The wedding invitation cards and lil bookmark with some wedding photos~
yesterday 11/11/08 after work, went to
Raffles City
to meet
Baby
and
Jenson
. As
Jenson
was feeling hungry, we decide to go to
The Soup Spoon
for some yummylicious soup!
Baby
ordered
Mushroom soup
which was super duper delicious! and
Jenson
ordered
Clam Chowder
~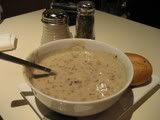 our mushroom soup!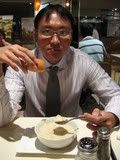 Jenson with his clam chowder!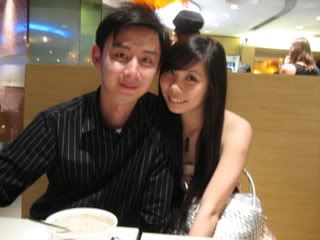 Thats Baby and me at The Soup Spoon! =)
after which, we proceeded to
Swissotel
and went up to the wedding dinner reception to meet
Jefre
,
Sylvia
,
Cheryl
and some others. =) had some cocktail, and after which the ceremony started after we all got seated. By this time,
Serene
and
Kelvin
have also reached and got seated with us. I must say,
AnAn
is really beautiful! totally gorgeous in every gown she wore! they cut the cake and each gave a speech which was really romantic and touching. I believe everyone seated was full of envy! they are really so loving!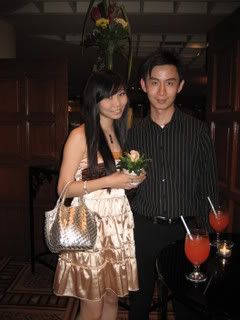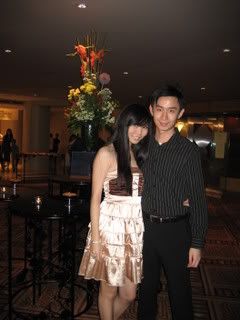 Baby and Me during the Cocktail session.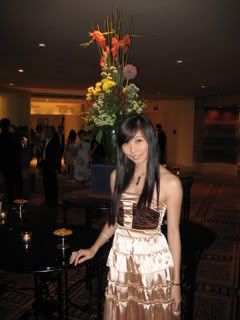 Thats me at the cocktail area.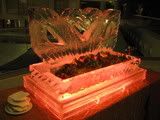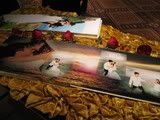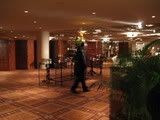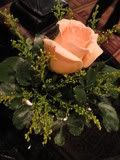 Picts taken at the cocktail reception area.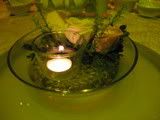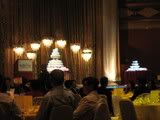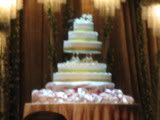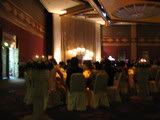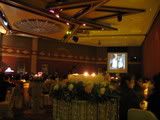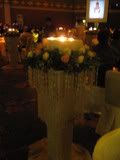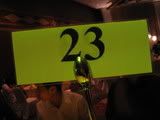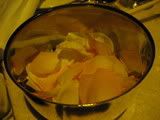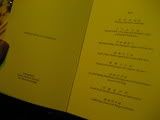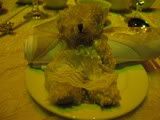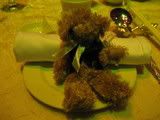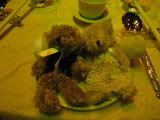 Picts taken after being seated. Baby and me were initially seated at table23. But as some of us including some that we dont know felt that the seating arrangements were wierd. we decided to switch among ourselves and ended up sitting at Table 22 with Jenson and the others. The last pict is a pot of rose petals that were given for us to throw as the newly wed walks in! There were also poppers, but Jefre was handling that for our table =) And oso thats the lil gift that was left on our tables for us! =) so cute yea! hehe!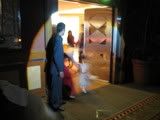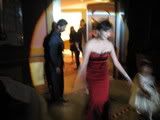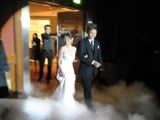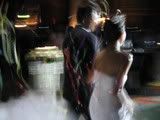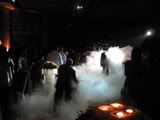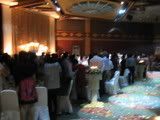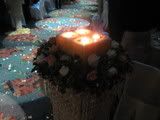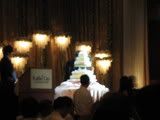 As the newly wed walks in and goes onto stage to cut the cake and for the speech. (picts are pretty blur, as they're walking, and obviously my camara isnt gd enough to capture moving objects! haha!)
after which dinner starts...well what can i say...dinner was fantastic as well! haha! then it was champagne popping time, live band singing and some video clips and mtv taken of them..so wonderful...i so wish to haf a mtv of my own too! haha! well...theres lotsa phototaking and talking..and overall it was a great night...can tell that the newly wed are very tired and exhausted after all the preparation(which i felt was really thorough and beautifully done!) and the long day for them...especially having to smile nonstop! But i bet they're both very happy right now..=)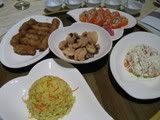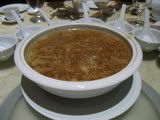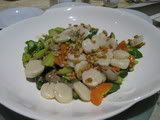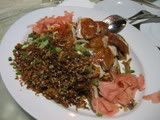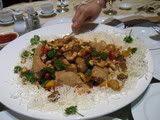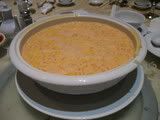 Thats our dinner for the night~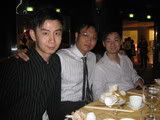 The guys~ Baby, Jenson & Jefre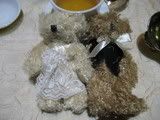 the lovely bears that became our 'cam-whoring' item! haha! we all got excited taking pictures with the cute and lovely bears! haha!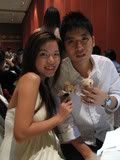 Serene and Kelvin with their bears!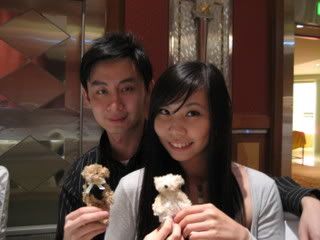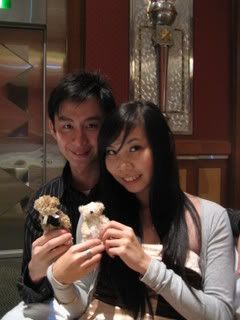 Baby and Me with our bears! hehe!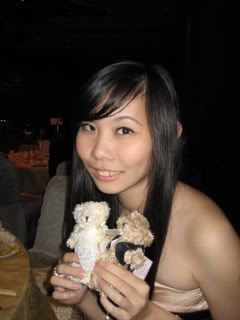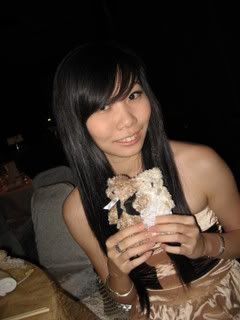 Then its Me again with the bears! LOL!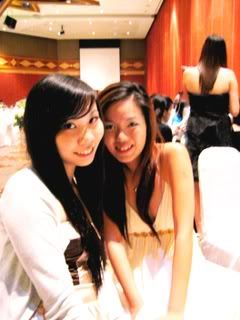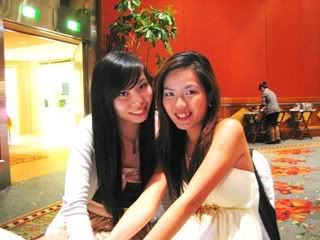 Sweety Serene and Me! =)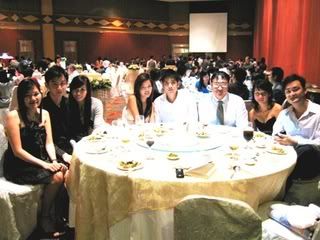 Groupshot taken at our table! (i still havent gotten the picts taken with the newly wed though~ shall post that up when i get hold of the picts~)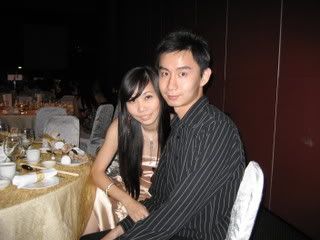 Baby and me at our table! =)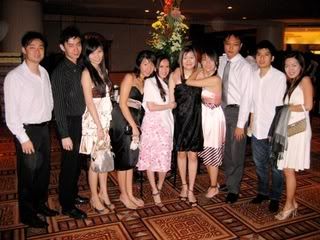 Groupshot once again before leaving the place!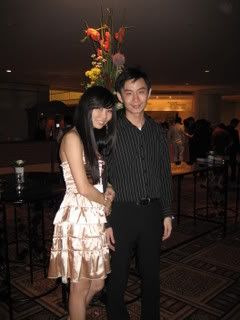 Baby and Me before leaving for home~
After dinner,
Baby
send me home le...
As for today, i'm on leave and gotta be muging right after this post...having an exam tomorrow! stress!
Organizational design
! a paper i dread alot! =( Wish me luck!!
Hereby also wishing the newly wed a
blissful
and
everlasting
marriage! =)