iceskating~
its been ages since i last went ice skating! since sec 2 or 3 i believe..gosh..thats more than 6 to 7 yrs ago! well, after work ytd,
Low
came to pick
me
,
Cassandra
,
Yingting
and
Cynthia
up from my office and we went to
Kallang Leisure park
to meet
Aaron
. went for dinner at
Pasta Mania
, after which we proceeded to the Ice skating ring.. All of us girls cant skate at all! only the guys could! Especially
Aaron
since he is a pro at it! He's a ice hockey player and use to teach ice skating! so he was really gd at it and was coaching us all~ We were all really scared at first! holding onto the side of the ring..but we all eventually conquered our fear of falling, and manage to skate ard without the help of any support! hehe! ice skating is really fun! Figure skating is beautiful! would really love to learn it. but i better improve on those basics first! haha!
anyway,
Cynthia
left shortly after, and the rest of us stayed til the place closed. afetr which, we decided to head down to
Vogue
for a couple of drinks, relax and chill. The guys send us all home after that. =)
Love ice skating! and i will definately wanna go again!! hehe! below are some photos taken~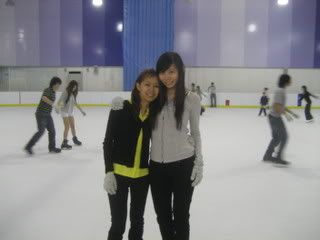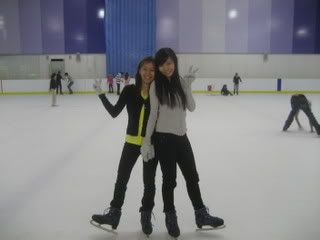 Cassandra and me!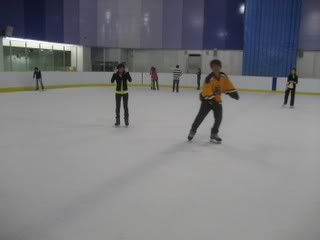 randoms~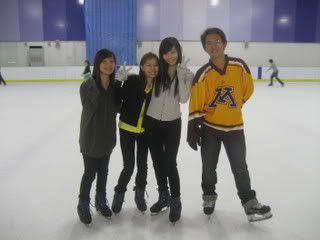 Yingting, Cassandra, Me and our Coach for the day, Aaron!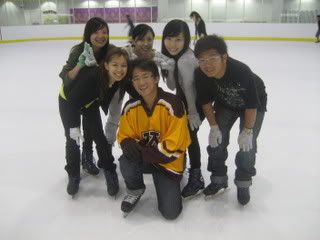 Groupshot! Aaron, Me, Cassandra, Cynthia, Yingting and Low!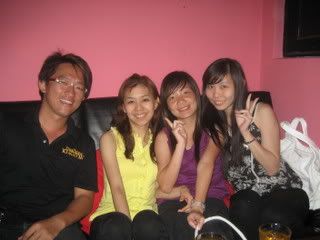 at Vogue! (Low was our camaraman! =p)