fave waffles, spooky spots, new hair cut!
yesterday
baby
came over to pick me and
Muffin
up..and brought us to
Siglap Gelare cafe
to eat my fave Waffles with ice cream~ Yummylicious! been having cravings for it for at least 2 mths..and i've been whining bout it...haha~ finally got to eat it! keke! ordered the waffles with 2 scoops of ice cream, cant rmbr the exact name of the flavour, but something like Chocolate chip yoghurt and Apple Pie yoghurt..haha..had my fave fresh cream and maple syrup on it too! thanks baby!! =) muacks!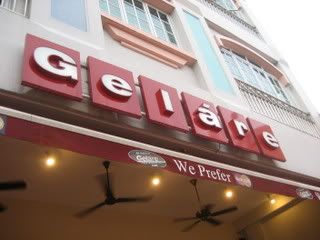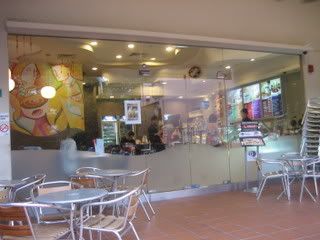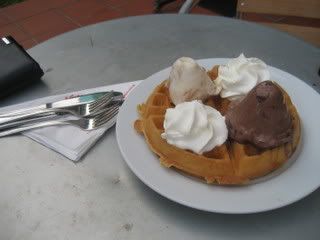 yummylicious waffles!~!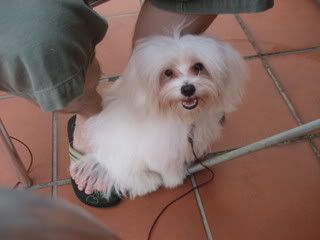 darling muffin! hees`..looks like he wanna have some waffles too~ =p anyway this is also the last pict of muffin before grooming~
after which went home to have our dinner, as
baby's mum
cooked alrdy. after dinner, went to pick
Jiabao
up and we went to
Celina
and
Remi'
s shop...
Jun hao
came shortly..left
Muffin
to play with his friends at
Celina
's shop while we all went out to explore some spooky spots~ woooo~ after the excursion, we went back to pick
muffin
and got the car and we all went to
Bencoolen
for supper together and
Adrian
,
Phyllis
and
Jialiang
joined us too..end up we got home at 3+ to wash up and finally dozed off to slp.
tis morning woke up and we brought
muffin
for his 2nd grooming session!! he looks so different now..kinda not use to it...in fact he looks smaller in size now..like as if he shrank! haa`..but well i still tink he's cute and he's still my lil precious one! hehe! gonne go haf dinner with my parents soon..ciao~ update again! :) counting down 6days now~
=p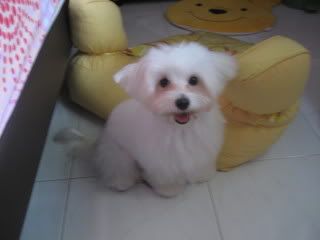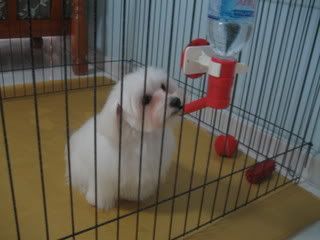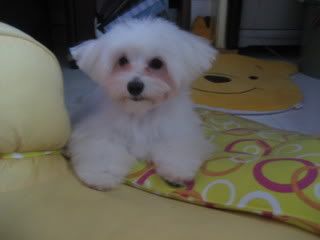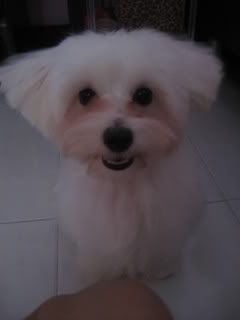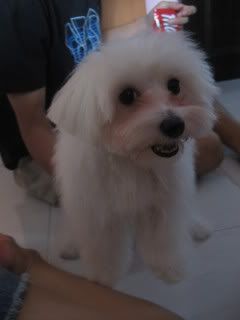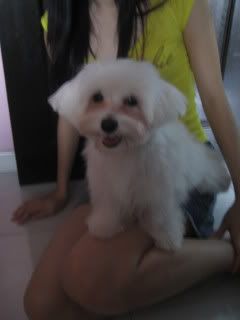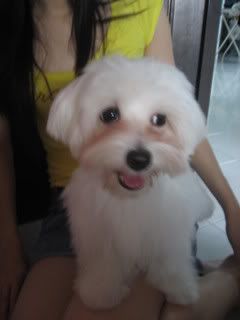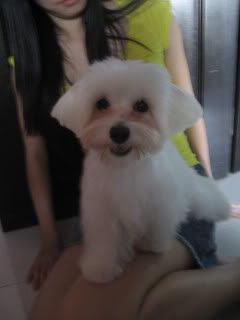 Muffin after grooming~ his new chinadoll look! haa!